Consumption Emotion
Richins (1997), states that through consumption of products or experiences, emotions are a distinct response to consumers' interactions. Emotions demonstrated during pre or post-consumption are known as consumption emotions. In addition to this statement, Lee and Choi (2011) cited by Lee et al. (2015), recognised that how consumers feel during spa experiences is vital as emotions can consolidate the overall satisfaction of the experience. Previous studies show that emotions play an essential role in the consumer response (Lo and Wu, 2014). Atmospheric cues can alter the consumer's emotional states and can ultimately
enhance or deteriorate the level of satisfaction (Loureiro, Almeida and Rita, 2013), which can affect the amount of positive and negative recommendations that are accumulated. To receive favourable outcomes, the spa experience should be aesthetically appealing to create a 'desirable impression' rather than just satisfying guests''''''''''''''''' expectations (Pine and Gilmore, 1998).
Measuring emotions can be a very tedious, challenging and misunderstanding task as consumers''''''''''''''''' body language or facial recognition may be misinterpreted, Izard (1977), acknowledged how people express personal emotions through their facial muscles. Therefore, it requires being able to characterise, distinguish and determine changes in emotional states. In spas, it can be hard to distinguish the way that customers are feeling as they may be thinking of family affairs, laughing at a joke their friend has just said or immersing themselves in the spa experience displaying no emotional expressions.
Consumer Loyalty
East et al. (2016), states that repeat purchase (retention) of several products, experiences, and services over a long duration from a particular brand or company is described as retention. Although, personal recommendations through word-of-mouth can bring in new customers, as can positive online reviews (East et al, 2006:16). Sethna and Blythe (2019), state that generating loyalty schemes to gain higher retention is better than attracting new customers. This is due to profit loss as it is inexpensive to retain existing customers than to acquire new ones (East et al, 2016).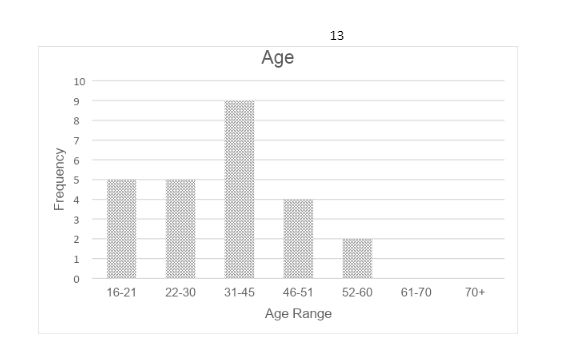 Under these circumstances, satisfaction alone is not entirely enough to generate loyalty (Sethna and Blythe, 2019). In contrast, East et al. (2006) agrees with this statement but adds that personal recommendations are a result of satisfaction. Emotional value is the top factor for improved customer loyalty, industry studies claim (Forrester, 2016 cited by Sipe and Testa, 2018). 
Reitsamer (2015), states that without mental re-enactment, only sight impressions impact customer loyalty. This means that service quality and total quality management (TQM) can impact the consumer's judgements and first impressions of the spa. The article then goes on to mention that sensorimotor experiences are important for acquiring knowledge retrieval and loyalty formation (Reitsamer, 2015).
Relationship marketing arose in the 1980s and is described as 'attracting, maintaining, and enhancing' (Berry, 1983) the relationships of customers. It is still a philosophy that is applied today with the use of marketing strategies, such as market research to understand a target audience better (Kumar et al, 2009). Therefore, creating loyalty (high retention), which generates profitability. Storbacka et al. (1994), describe relationship marketing as a cooperative relationship between buyer and seller, instead of a competitive transaction with competitors. There is a strong element of trust between businesses and they have a mutual connection with one another, in terms of support.
Meszaros (2018), acknowledges that upselling to customers in the spa environment should benefit and satisfy desires by offering products and services that are personalised. During the spa experience, there are many opportunities to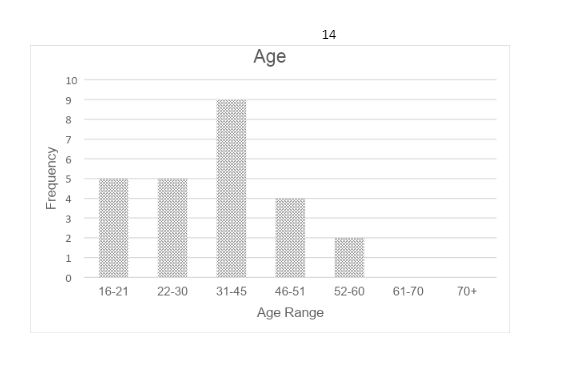 personalise one's spa experience. This could be demonstrated when performing personalised treatments that are adapted to suit the guest's needs, retailing products that will be more beneficial (skincare based on skin type) or offering the customers a variety of food and drink options (vegetarian and vegan) for afternoon tea or meals.
Memorabilia
Pine and Gilmore (1998), implicate that 'experiences are a distinct economic offering' and to create a memorable experience, businesses need to provide cues that encourage and interlink to 'create the desired impression'. Multi-sensorial memorable experiences can lead to personal change (Kylänen, 2006). Engaging in a commercial experience, value is perceived in the act and this may affect the memory (Poulsson and Kale, 2004) depending on the quality and how much the experience was valued. To further address this, experiences should engage the customer by adding bundles of sensory memorabilia that represent and elongate the customer post-experience, leaving a lasting memory (Joy and Sherry, 2003 cited by Reitsamer, 2015). For example, Comfort Zone (2015) incorporates a scented fabric wristband that is granted to the client complementary after massage treatments. They are scented with a few drops of a selected oil blend: Oriental, Mediterranean, Indian, or Arabian that is chosen before the treatment. Offering this to clients makes the experience personalised and the guest can go home remembering the treatment they had earlier.
Sipe and Testa (2018), studied two theoretical concepts service theory and experience economy within the hospitality and tourism industry. However, this can be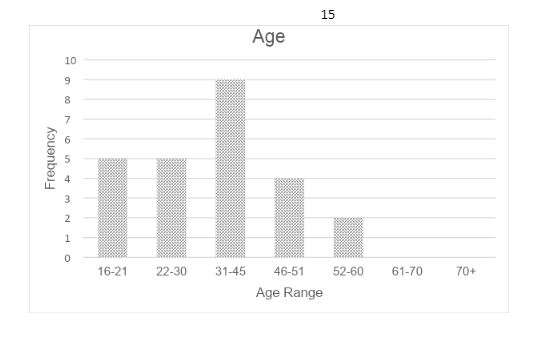 applied to the spa industry as spas are renowned for their unique experiences rather than standardised services. From their findings, the popular association of memorable experiences was aesthetics and escapism, which were significantly and positively rated highly. In addition to this, Bodeker and Cohen (2008), describe spas as 'places for renewal and relaxation, for change and transformation, where we are touched on many levels, where we connect with our true selves and purpose and where we love and are loved.' This reinforces that spa experiences can ultimately give the mentality of a healthy future and educate spa consumers on wellbeing and self-care. 
Motivations for Spa
Spa tourism provides space for travellers seeking destinations to travel for spa offerings and experiences. It is growing and flourishing in the health tourism sector (McNeil and Ragins, 2005). Depending on location, there are mixed opinions around the motivations for consuming spas. Mak et al. (2009), study depicts the motivations and characteristics in Hong Kong which identified 'relaxation and relief' as the most important motivating factor before 'escape'. Globally, spa-goers are very diverse consumers (Mak et al. 2009) both culturally and socially, therefore impacting different perceptions and ideologies for what motivates them. American spa-goers view spa experiences as rewarding (ISPA, 2006), whereas Asian spa-goers (in this study) seek spa experiences as a way of healing physically and mentally. In the UK this may follow a mixed choice of factors for consumer motivations for spa experiences.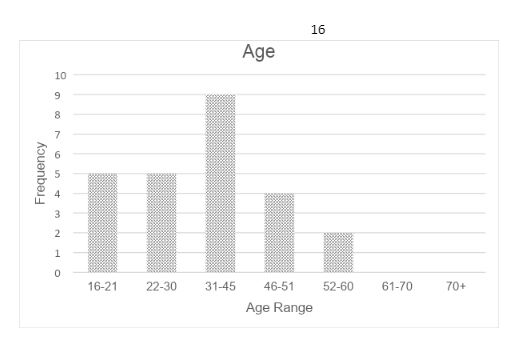 In 2008, the International Spa Association published its Global Consumer Study (ISPA 2008) and reported North American spa guests' top motivators for visiting a spa included: gift certificates, friends and/or family recommendations, health care practitioner recommendations, complementary products or bonus services, packages, advertising sales, appointment times that meet your schedule and needs. Compared to Mak et al. (2009) study, focused on push factors in enticing the tourist to travel, whereas these descriptors can all be classified as pull factors. 
A social spa experience started in the early period to offer social, and recreational activities in the Roman baths (Wood, 2012). Social spa-ing has been a growing trend since 2012 and is now reaching its peak in 2019. Kliucinskaite (2019), states that Generation Z will be the majority of people that are seeking to connect with their friends, family and partners to share their spa experiences. Sharing a spa day allows everyone to escape their normal day-to-day agenda to relax and gossip, whilst immersing themselves in a spa environment (Good Spa Guide, 2014). 
The main reason that tourists seek out spas and wellness retreats is to pursue the idea of "wellness", with relaxation being of high importance and a key motivator (Chen et al. 2008) compared to recreation, social activity and enhancing the quality of life. It describes that spa consumers are searching for somewhere to escape from their day-to-day lifestyle or jobs. Voigt and Pforr (2013) cited by Eojina et al. (2016), acknowledge that the daily stresses of living in a fast-track economy, provide the need to escape to a relaxing environment, either in a local spa or travel further afield to a chosen spa or wellness destination. Both relaxation and escapism are portrayed as an aesthetic appeal that motivates tourists (Hsu and Huang, 2008).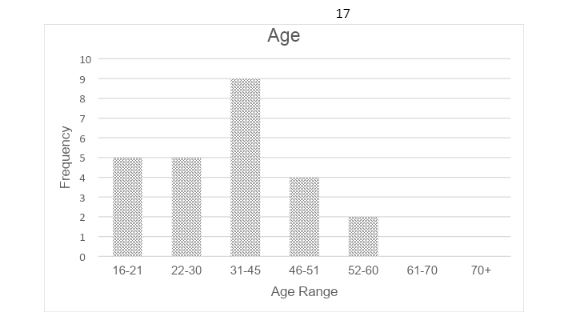 Sensory Marketing
The developed sensory marketing field explores the role senses have in consumer behaviour. Krishna and Schwarz (2014), refer to this as an engaging marketing concept, whereby the perception, judgement and behaviour are affected by the consumers' senses. When experiencing a service or using a product, it should gratify at least one sense – taste, sight, smell, sound, and touch, if not more. Krishna (2010), states that in the past most firms discouraged the sensory aspects of products – hardly ever being mentioned at all. In the long term, this led to brands being detracted from other aspects of the product. Contemporarily, firms are now observing and encouraging sensory features to market to their target audiences.
The exposure effect (Zajonc, 1968), is the observation that the more often the consumer has been exposed to the things the more they like them. In the spa environment, the more clients are exposed to the same sensations, products and treatments, the more repeat visits, purchases, and bookings are likely to be made for that business. Yozukmaz and Topaloğlu (2016), noticed that multi-sensory marketing is particularly present in spas, as the senses of sight, sound and smell are all combined as part of the spa experience. In addition, touch connects the client with the therapist when receiving treatments. The power of touch is remarkably effective in the reduction of pain, lowering of blood pressure, control of nervous irritability, or reassurance for a nervous, tense client (Beck, 2012).
Organisations must be made aware of buyer behaviour, particularly the inner layer as that involves the implementation of sensory marketing (Randiwela and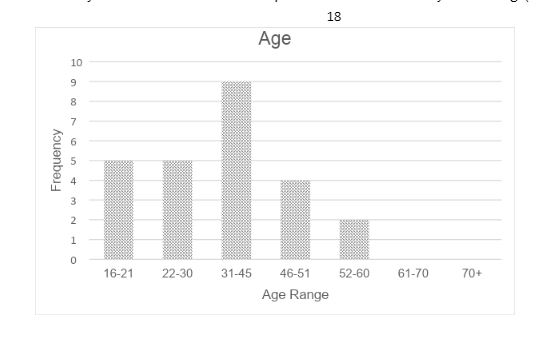 Alahakoon, 2016). When experiencing new environments, the different senses of the body will interact with various stimuli - sight, smell, touch, hearing and taste to create an ambience. A previous study conducted in a shopping mall to test the effect of ambient scent concluded that the odour directly affects the impression of buyers and has a considerable influence on consumers' behaviours (Chebat and Michon, 2003 cited by Rathee and Rajain, 2017). Furthermore, smells significantly impact on customers' perceptions of product quality and the environment. The Global Wellness Summit (GWS) Trend Report (2019), highlights that luxury hotels are allowing guests the freedom to personalise and choose room aromas – improving the traveller's experience through scent.
Knowles (2001) cited by Randiwela and Alahakoon (2016), states that to communicate brands and businesses aim to appeal to their audiences by successfully branding cognitively also referred to as 'emotional logic.' In agreement with this statement, people can make decisions based purely on their feelings and emotions (hedonic) as opposed to rational thinking. Hedonic consumption is multi-sensory, fantasy and emotional aspects tied to consumers' interactions with products and services (Solomon, 2018).
Summary of Literature
The entirety of the literature review discussed numerous topics surrounding the types of spas, spa experience, consumption emotion, customer loyalty, memorabilia, motivations for spa and sensory marketing. In summary, the evolving spa consumer (Hu et al. 2019) seeks potential spas that are best suited to themselves based on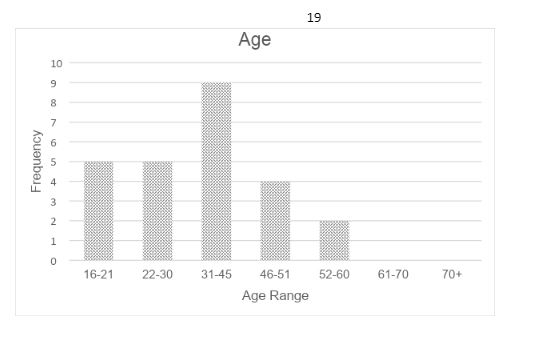 reviews and word-of-mouth judgement. Therefore, leading to a decision being made based on personal reasons or status, price margin (income), value and quality to set expectations before the arrival of the spa. It is known that satisfaction alone is not always enough to generate loyalty (Sethna and Blythe, 2019), however, satisfaction can influence re-patronage and repeat visits - creating retention for businesses (Liu et al. 2017). The OS is ascertained by emotions as a response to interactions (Richins, 1997), creating a 'desirable impression' on the consumer. TQM impacts customer loyalty through sensorimotor experiences which acquire knowledge of the client base (market research) and form loyalty (Reitsamer, 2015). A key factor is personalisation – a 'trend that is here to stay, states the Global Wellness Summit (2019) in the 'Nutrition Gets Very Personalized' trend. Research done by New Epsilon (2018), a global marketing innovator, indicates that in brands that offer personalised experiences 80% of consumers are more likely to make a purchase and personalisation are found to be appealing to 90% of consumers. Clients in spas are looking for adapted treatments, personalised skin care products and more variety in treatment choices. It offers a unique experience and is specifically for them rather than standardised. Barnes (2015), adds that for a spa to offer the best experience, it comes with meeting the specific needs of a guest and how the therapist as an individual can fulfil bespoke necessities. 
After reviewing the literature, sensations (senses) and emotions are two themes that stand out the most. These both fit in well with hedonic consumption, in offering multi-sensory marketing in the spa industry (Yozukmaz and Topaloğlu, 2016). To create a memorable experience, inputting atmospheric cues and sensory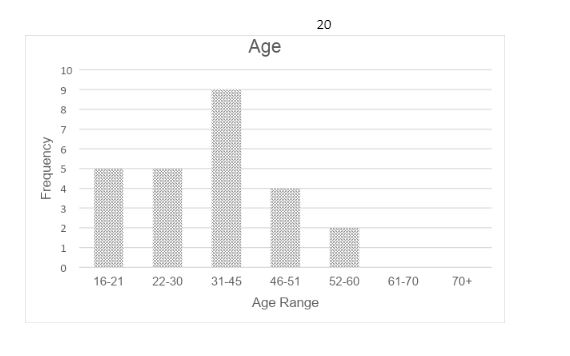 memorabilia can encourage a lasting memory. A large majority of the references are from the hospitality industry and psychology research; therefore, indicating that there is a gap in the market. How are spa consumers influenced by the spa experience and what leads them to become loyal purchasers? This research will aim to extend the body of knowledge in the spa industry, behind what motivates the spa consumer to visit a spa, how memorable experiences are created and what about the spa entices them to come back?
Methodology
Introduction
This methodology section will discuss how the interpretive stance is advocated for this research into what motivates spa consumers to visit hotel/destination spas, alongside the memorable experiences that are created. Therefore, determining an inductive theory. The ontological and epistemological approaches have been taken into consideration to rationalise the methodology. A key discussion involved is based on reflexivity (reflexive approach), whereby the relationship between the researcher and subject/topic is examined (Veal, 2017) to justify why as a researcher the topic is relatable and the rationale for further studying the specific industry. The research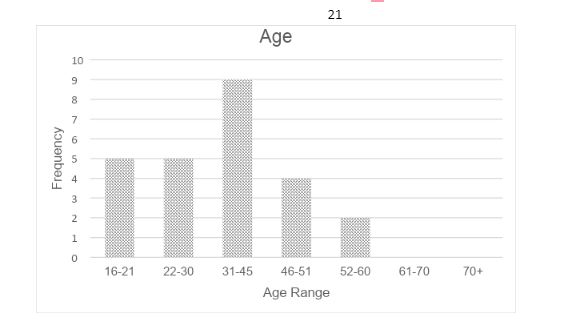 design used was a questionnaire-based survey produced in an online, respondent-completion format. Snowball sampling was used as it proved most convenient as it is targeted towards a specific audience, that being spa consumers. Ethical considerations towards the study have been included within this chapter, detailing the reason for carrying out the research as compared to another. Further logistics are provided based on the reliability and validity of the data. 
Ontological Considerations
To consider the methodological approach for the study, both ontological and epistemological phenomena are first examined to underpin the nature of the research. This determines the methodology, and approach to the study and establishes the data collection tools. Creswell (2014) cited by Davies and Fisher (2018), mentions that when undertaking a study there are several components in the research process, which are understanding the nature of reality or truth (ontology), the nature of knowledge (epistemology) and the strategy used (methodology). 
All of these considerations are justified in a research paradigm. Kivumja and Kuyini (2017), suggest three dominant paradigms, which are positivist, interpretive and critical. However, there are numerous ways in which to utilise and conduct research (Davies and Fisher, 2018). Cuthbertson et al. (2019), briefly outline that positivism involves a belief that there is a single objective reality to any research phenomenon or situation independent of the researcher's perspective. In contrast, interpretivism is the belief is that reality is indirectly constructed based on individual interpretation and is subjective. Meanings of events cannot be generalised; therefore, people's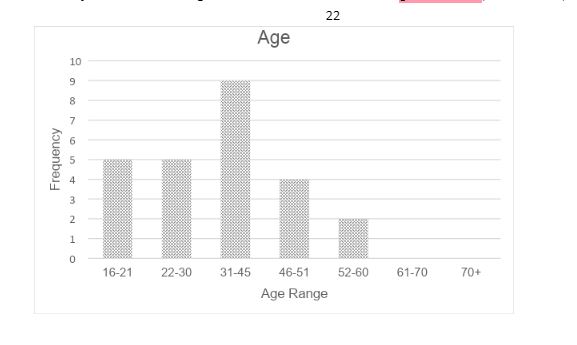 assumptions and interpretations are distinctive. An interpretive approach allows the researcher to get a better understanding of the minds of the participants to see the world from different viewpoints (Veal, 2017). To ensure that the study explored people's opinions on memorable spa experiences and whether senses are impacted by such experiences, an interpretive approach has been applied. Further critical analysis will be focused on the potential effect that spa experiences create in becoming long-term, loyal consumers of a particular spa.
Veal (2017), states that ontology is a philosophy where 'reality' is perceived differently by different people in an interpretive approach. Cuthbertson et al. (2019), further this by defining ontology as the 'nature of reality in that the assumptions we make to believe that something makes sense, is real or is under exploration. Epistemology concerns the relationship between the researcher and the topic being researched (Veal, 2017). Cuthbertson et al. (2019), add that it is ultimately how we come to know something, and how it can be acquired and best communicated. From an interpretive perspective, the research will be subjectivist as individuals will impose meaning on the world and interpret it in a way that makes sense to them (Cuthbertson et al. 2019). To gather peoples' opinions on the thesis topic of exploring memorable experiences in the spa, a questionnaire has been used.
Findings gathered will be opinionative and values need to be developed through understanding the participant's interdependent factors. This demonstrates that characteristics from the interpretivism paradigm (See Figure 1) will be followed in this research. Generally, research that focuses mostly on qualitative data analysis adopts an inductive approach (Thomas, 2003; Veal, 2017).

Thomas (2003), describes the inductive approach as a 'convenient and efficient way of analysing qualitative data for many research purposes.' In addition, it is also closely associated with the interpretivism philosophy (Knox, 2004). Buxton (2018), highlights that the use of qualitative methods in the service scape could give more realistic and rich research that is otherwise not shown in qualitative studies. More exploration into what makes memorable guest experiences in the spa industry needs to be conductive from a qualitative stance.
Reflexivity is effectively an explicit consideration of the relationship between the researcher and the subject that is researched (Veal, 2017, p.45). As a researcher, having experienced spas personally (physical relationships) and working in the industry as a spa therapist in a variety of spa settings (day, hotel and destination spas), there have been many social interactions with spa consumers. Over the past two and a half years, it appeared that spa clients frequently favourited indoor pools rather than outdoor pools in the UK and were overall shocked if a spa did not offer a large pool or wet area. This could be due to weather conditions or technical problems which lead to pools or hot tubs being out of order. Many spa-goers prioritise treatments when booking a spa break and may prefer to spend a considerable amount of time engaging with the facilities when provided. However, spas with more accessibility and a wide range of facilities proved to be more time spent, leading to an overall state of optimal happiness when checking out of their stay. Connecting with spa clients and seeing the change in stress levels from entering compared to leaving is where the researcher's interests began. This influenced the area of study and was later developed leading to a personal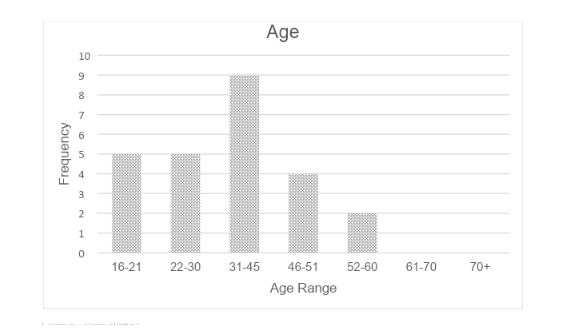 ideological framework being formulated towards the interest in memorable spa experiences. Further studies in this area are sparse, especially when considering the consumers as they are the ones that purchase spa experiences and products. Mehmetoglu and Engen (2011), state that in terms of creating the 'right' experience, the industry demands specific knowledge on the content needed by the customers.
Data Collection Methods
To create an interpretive approach, an e-survey (Appendix 1) was designed using Forms on Office 365, to target spa consumers with a recent or previous spa experience. Consent will be asked before filling out the e-survey, whereby they can choose to participate in the study based solely on opportunity and interest.
Originally, it was planned to conduct research at a chosen case study destination spa, involving printed questionnaires for spa guests and a semi-structured interview with the spa manager whereby further questions from the business perspective on the study would be asked. However, the coronavirus outbreak subsequently affected the overall study. Therefore, the mixed methods approach and the semi-structured interview had to be dropped and an alternative data collection method was selected for the questionnaire. An interpretive approach will be applied as the data collection method is naturalistic (O'Donoghue, 2007) and each consumer has directly experienced a spa setting.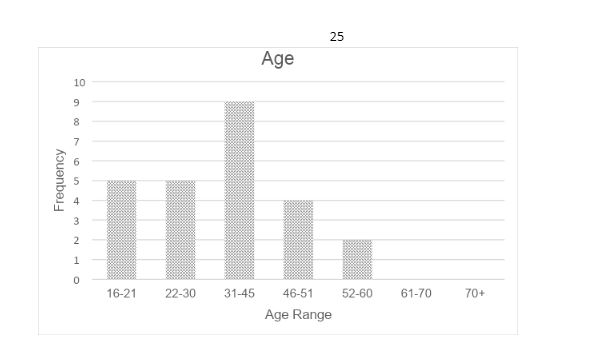 The method that was proposed used to answer the aim and objectives to gain more detailed and substantive knowledge, was a mixed-methods approach. Tashakkori and Teddlie (1998), state that mixed-method studies combine both quantitative and qualitative data in a single study by using two different approaches to research. Therefore, by integrating two different data types than just one approach it provides a thorough understanding of the research study (Creswell and Creswell, 2018 cited by Truong et al. 2020). In recent years, mixed-method studies have become a common approach (Bryman, 2006) as they provide deeper insights and give better understanding (Truong et al. 2020).
However, significant amendments were made due to the coronavirus epidemic, which resulted in only a questionnaire-based survey (e-survey) being used. Questionnaire-based surveys are the most commonly used research method in leisure and tourism research (Veal, 2017), as they easily provided quantifiable data and provide individuals' behaviours, attitudes and opinions towards a particular subject. However, questionnaires can sometimes lack accuracy and honesty, if the participant answers questions that are or are not socially approved and may not give an honest or realistic answer.
The e-survey featured demographical information (age, gender) which can be classified as categorical data leading to either ordinal or nominal data. To diversify the types of questions asked, simple closed questions were used at the start as they indicate the legitimate agenda (O'Cathain and Thomas, 2004) to elaborate with more open questions later on. Nevertheless, a large proportion of the research collected will be qualitative data rather than quantitative, as open-ended questions will be used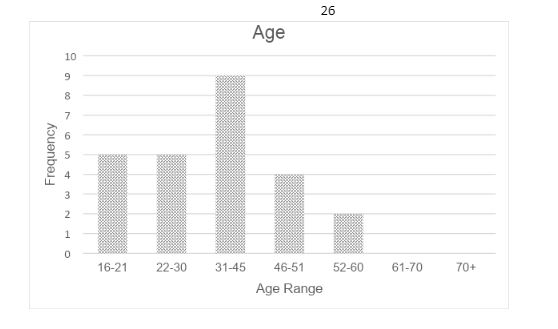 in the questionnaire to gather peoples' opinions on the topic. A Likert scale, adapted from tourism research (Zatori et al. 2018), was inputted in the survey to recognise how the spa experience influences memorability.
To further the knowledge, a semi-structured interview with the spa manager from a chosen destination spa would have been able to explore their understanding of what contributes to memorable experiences and guest loyalty. In-depth interviews or semi-structured interviews are conversational interviews (to an extent) and involve open-ended responses. This allows for an extent of flexibility due to the none prescribed nature, whereby a checklist of pre-determined topics or themes are raised through prescribed questions (Veal, 2017). Although the interviewee may speak about additional information that describes a situation in greater detail or another topic voluntarily, it is encouraged that the interviewer does not engage in a debate with the interviewee.
An alternative way to carry out this research would be through observations. Observations were considered before starting the research as they have the advantage of being unobtrusive if done correctly, however, there are ethical issues with gathering information on consumer's behaviours without them being given background knowledge of the study. Veal (2017), states that if subjects are made aware that observation is taking place, the research could be invalid as their behaviours and actions might be modified. Furthermore, emotions can be difficult to decipher (Veal, 2006). Observational research when using unobtrusive techniques does prove worthwhile as the research gives a realistic perspective (Veal, 2017) on what spa consumers do, how they act and what they look for when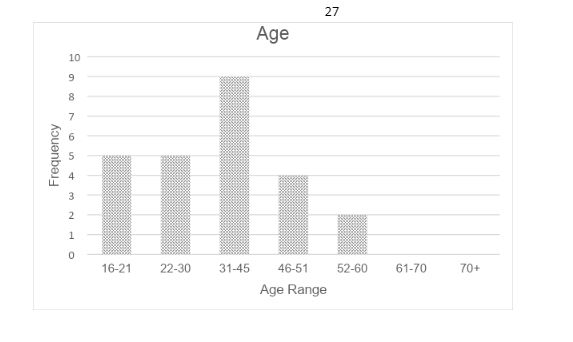 immersed in a spa environment. For example, O'dell (2010) opted for observational research in Swedish medicinal spas to observe what people were doing in spas and how experiences are formed.
Sampling
Bhardwaj (2019), outlines that sampling is an important part of the research process as it selects an accurate sample (individual or group) from the population to fit with the aim of the study. Non-probability volunteer sampling (Figure 2), was deemed most appropriate for the study as the questionnaire is designed for anyone that has spa experience. It allows the e-survey to be distributed out and circulated online through acquaintances, friends, work colleagues or family members.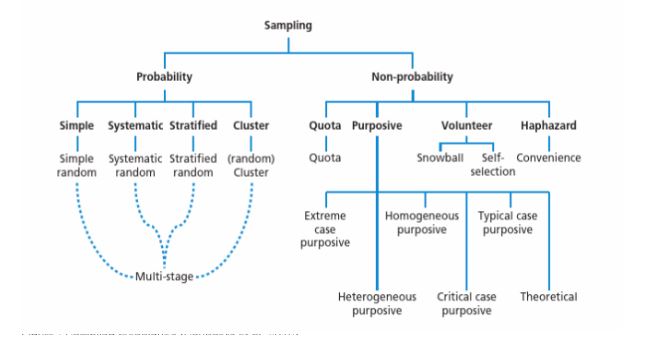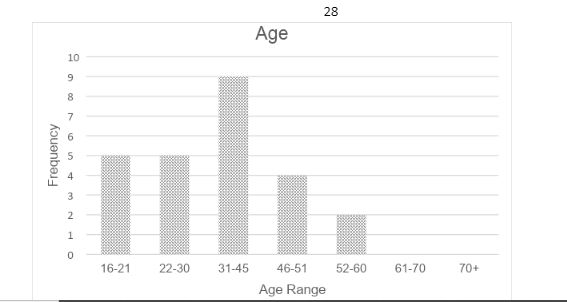 A snowball sampling technique was used due to convenience (Naderifar et al. 2017); it also allows existing participants to recruit new participants to take part in the research. The target population are spa consumers, they can volunteer to participate in the questionnaire by having relevant experience at a hotel/destination spa.
The sample size may not be representative of an entire population; therefore, findings may not be as accurate as they could be resulting in a homogenous sample (Saunders et al. 2015). Due to the nature of the study, primarily spa-goers are the target population to gather questionnaire-based research. As a limitation, this could open up to regular spa-goers or first-timers, which could show differentiation in the data. Furthermore, there are limitations in targeting spa-goers due to locality and restricting time boundaries. It could be argued that at the particular time of the study, the target population is representative of the population of UK spa-goers.
Ethical considerations
Ethics implies that there are guidelines regarding the standard of behaviour when conducting research involving those who become the participant(s) or those affected by the study topic (Saunders et al. 2012). Guidelines for any research need to be followed as it involves a selection of people taking part in a study to gather data around a particular area of interest. If this is not considered during the research process, then major consequences can occur. Ethical issues can arise at any point of a study, so the researcher needs to be aware of, able to address and prevent these problems to maintain the integrity and safety of themselves and the participants (Bryman and Bell, 2007). To do this, a decision around what is morally right and wrong should be made as you do not want to cause any misconduct.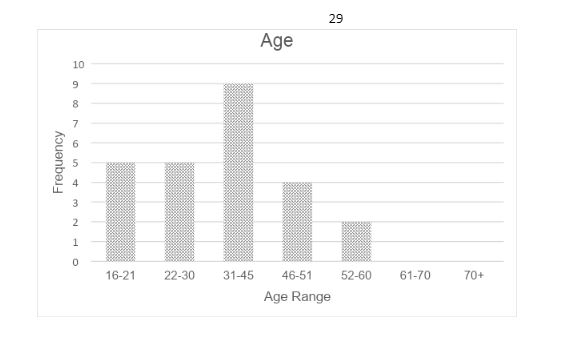 As a student at the University of Derby, the Code of Conduct (2017) on ethics was read and followed by the researcher to understand the process of collecting data within research. No such questions should be invasive or intruding on their private life, along with misleading information about the study. Therefore, a compiled brief explanation of the dissertation research and its purpose for it is provided. By following the Data Protection Act (2018), the e-survey states that the participant's identity will be kept confidential and stated that their participation is voluntary.
The e-survey responses (data) will be stored anonymously until it is no longer of use, they will then be deleted. No participants are to be identified and their names and location will be kept anonymous to ensure their protection. 
Regarding the case study that was to be selected for this dissertation, to protect the business it would have been given a name to protect its anonymity and to prevent misleading intentions for existing or future customers. Debriefs were not conducted as it does not apply to online surveys.
Logistics
Primary data collection through the use of an online survey created on Forms through Office 365 was released on Friday the 20th of March 2020 via social media platforms, such as LinkedIn, Facebook, and Instagram. The collection of data lasted for two weeks and the questionnaire cut-off point was on Friday the 3rd April 2020 at 11:00 pm.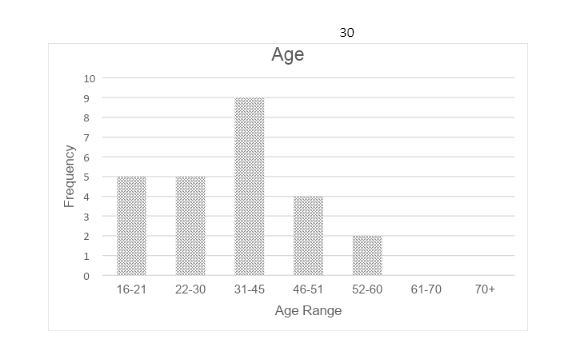 Originally, the idea was to hand out questionnaires to spa-goers at a destination spa, where they could volunteer to participate. However, the coronavirus led to the closure of the organisation that was going to be used as a case study. The approval from the recruitment and marketing team was detrimentally affected and delayed the research process.
Data Presentation and Description
Findings
To further understand the collected data, the Forms survey responses (Microsoft Forms, 2020) were opened in Excel to be exported to SPSS software. All quantitative data could then be coded using a coding frame. Firstly, a codebook was implemented and then direct input on Excel to SPSS. However, qualitative data cannot be transferred on to SPSS as the software does not understand words, so a thematic analysis was conducted (Appendix 2). Keywords and phrases were identified as codes to develop themes that were common amongst the responses.
An entirety of 27 spa consumers participated in the e-survey, 16 were fully completed and 11 were partially completed. Two participants that volunteered to undertake the questionnaire had not experienced a spa before, one male and one female. It was stated that it was preferable that participants had previous spa experience and for this reason, a decision was made that they were removed from the results because they were not in a position to provide valuable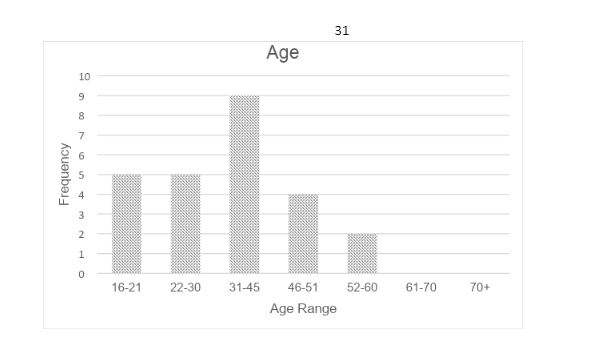 responses to the questions. Therefore, only 25 were considered to be presented and further analysed. 
The main demographic of the participants was females (Figure 3) aged between 31-45 (Figure 4) with previous relevant spa experience (Figure 5).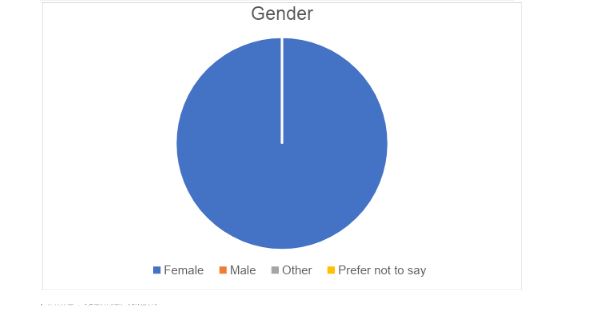 All respondents included had previous spa experience, therefore validating the responses made for further questions.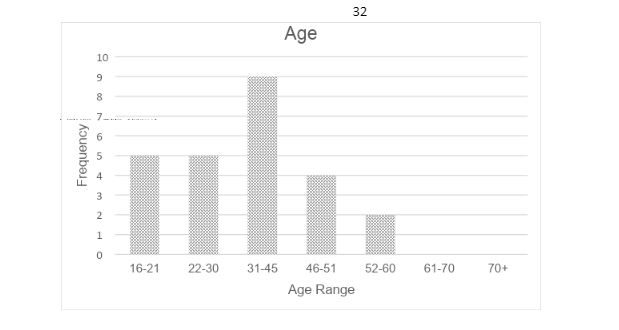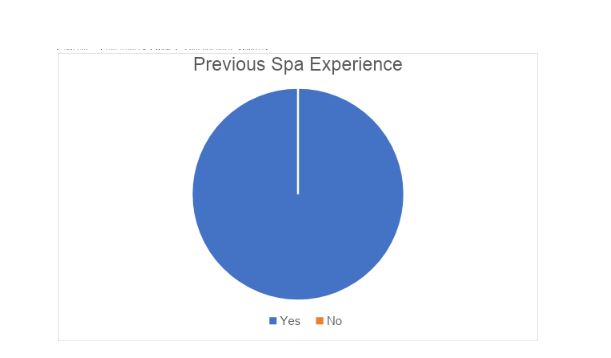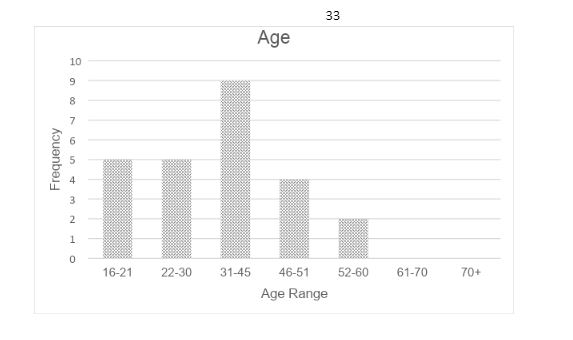 Respondents were then asked to describe this spa experience that was memorable to them. The keywords and phrases that were mentioned here were the treatments, work ethic (therapists), feelings and thoughts and the facilities they had experienced. 
The most prevalent theme about memorable spa experiences was about various experiences regarding facilities, followed by addressing how it made them feel or think and mentioning the treatment. This was highlighted in the following:
I like to be comfortable and warm enough to fully relax. We both enjoyed access to the relaxation room with water mattresses on the loungers too. (Participant 13, Female, Age 46-51)
It was so quiet and relaxing. We had a full body massage and it was perfect. Followed by time in the steam room, sauna etc. (Participant 15, Female, Age 31-45)
Going for the day with my husband and dipping in and out of the pool steam and sauna room and then having a massage treatment. (Participant 20, Female, Age 52-60)
In terms of loyalty, the preferred distance that people were prepared to travel to visit a spa (Figure 6) was between 11-20 miles and 50+ miles both at 28%, closely followed by 21-40 miles at 24%. This could indicate that people prefer to visit spas that are relatively close by (driving distance) or if it is over 50 miles then travelling abroad on holiday and then visiting a spa may be favourable to some. Only three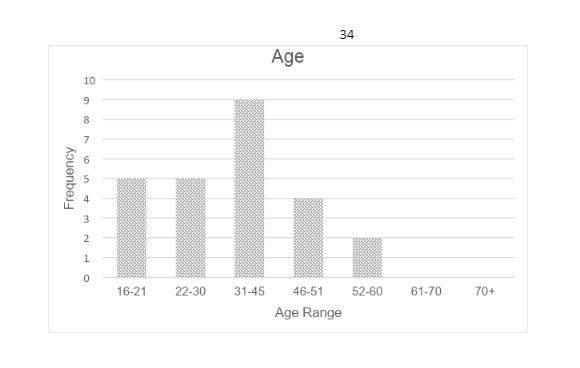 people (12%) are prepared to travel under 10 miles, which could be walking distance or a short car journey.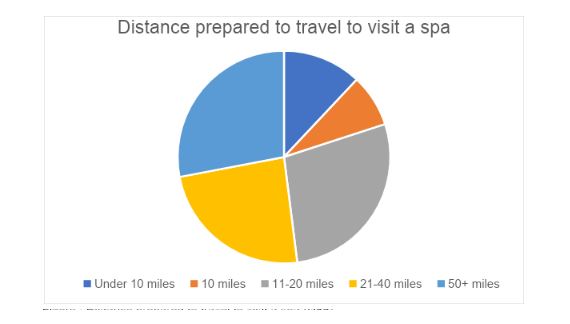 Figure 7 and 8 portrays how spa consumers make choices before visiting or booking a spa break. Before booking a spa, visiting the spa website (80%) to gain further knowledge was more popular than online reviews (20%). Respondent 10 stated that they would have chosen both, however, this was not an option, so they selected the spa website.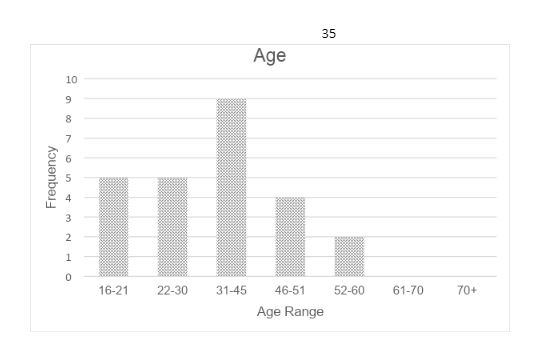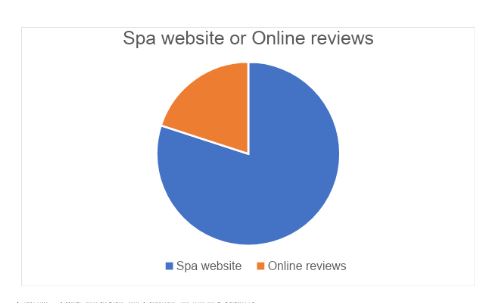 The top quality that the respondents identified when choosing a spa (Figure 9), in this instance, was the 'Facilities' followed by 'Treatment range', indicating that as spa consumers they are searching for spas that offer a variety of good quality facilities and a range of treatment offerings. Indicating that the main qualities are what the spa has available, in both facilities and treatments. 'Food quality or variety was second to last and 'Overnight stay' being the least selected.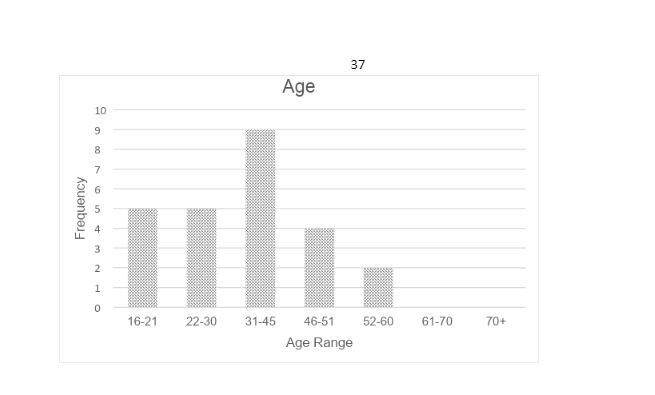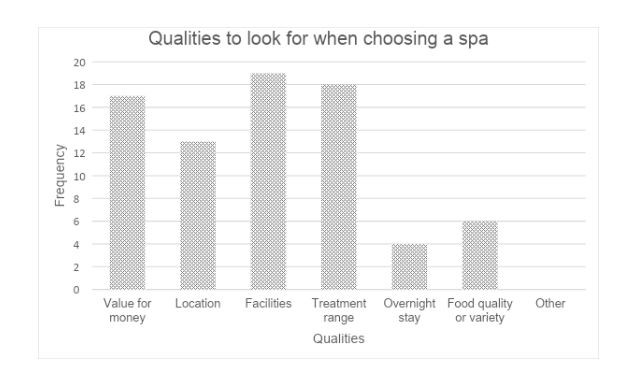 To investigate the expectations of a spa experience, respondents were asked what their expectations were and why. Across each individual, the responses vary from one person to another. The most common theme of spa expectations is being relaxed or rejuvenated within a high-profile, luxurious environment:
To experience relaxation, comfort and de-stress as well as enjoyment. (Participant 6, Female, Age 22-30)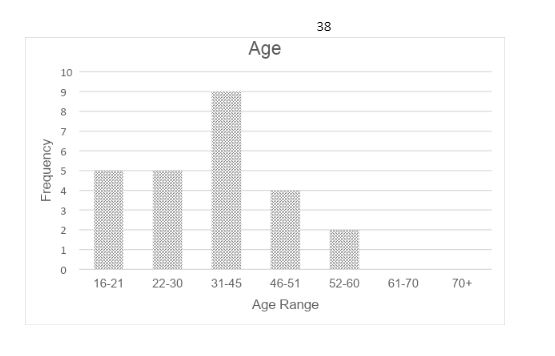 Simply feeling restored and rejuvenated and ultimately better after the experience. A feeling of having been detected, cleansed, and buffed! Uplifted. (Participant 15, Female, Age 46-51)
Needs to feel serene and luxurious. (Participant 16, Female, Age 31-45)
Other responses factored in various expectations, and created themes such as cleanliness, cost and happiness:
Cleanliness. Smells nice. (Participant 18, Female, Age 31-45)
The spa must be clean and have a calming atmosphere. Additionally, the treatments are always very expensive at spas. I expect spas to make the treatments more reasonable and I often decide not to attend a spa if it is too costly, especially if there are not many facilities included in the price. (Participant 5, Female, Age 16-21)
To leave relaxed and happy with my experience. (Participant 22, Female, Age 31-45)
Even other less frequent keywords and phrases can be addressed in specific responses, such as: "Education", "Escapism", "Customised treatments" and "Healthy food".
The senses act as an important part of the spa experience, from Figure 10 it shows the most memorable to least memorable senses when receiving a spa treatment. Interestingly, more than half the participants (58%) chose 'Touch' as their most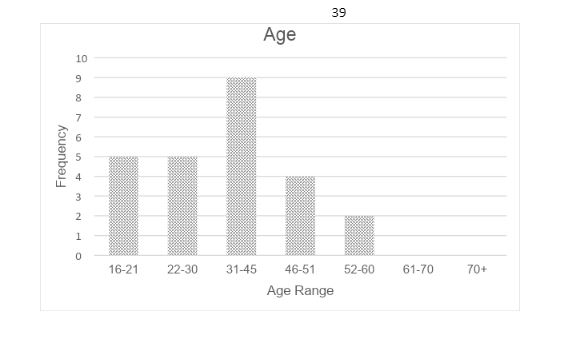 memorable sense, factoring in all the other senses (sight, smell and sound). The second most memorable is 'Smell' at 33%, which could be due to the scents that are inhaled when commencing and during treatment and the overall aroma of the environment in the treatment room. None of the participants selected 'Sound', which music is usually a part of every spa experience, especially in a treatment room.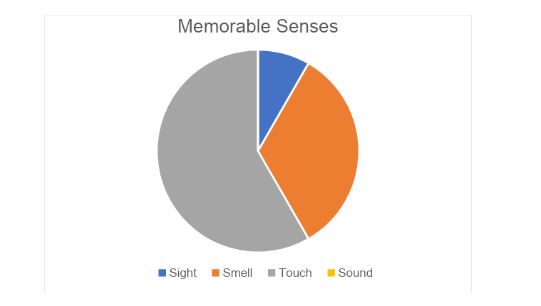 Participants were asked to rank numerous spa facilities in order of importance (Figure 11) using a ranking scale, with rank 1 being the highest importance and rank 9 as the lowest. From the graph, it shows that indoor spa pools were the most important (44%) and gyms were the least important (80%). Not any participant ordered the facilities the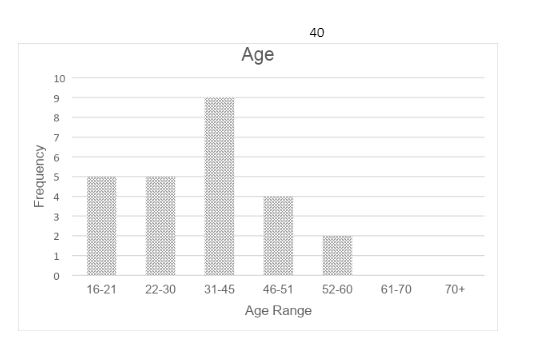 same as one another, therefore indicating that the importance of facilities differs for everyone. This is reflected in Figure 12 as the facility types are in ranking order.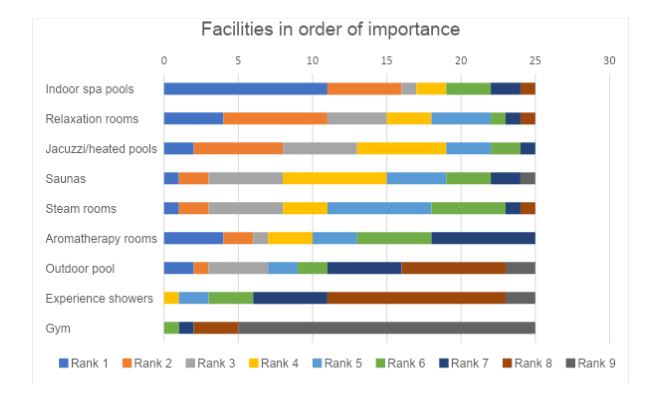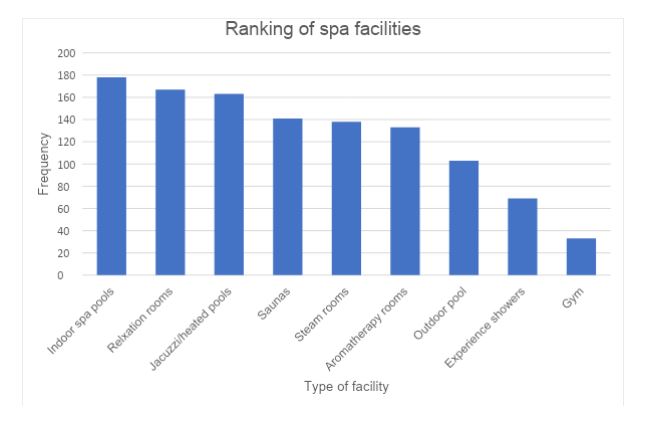 To further understand the importance of spa facilities, respondents identified the benefits of facilities on the spa experience as a whole. A prevalent theme for the reason behind how facilities benefit the spa experience was the feeling that they associate with facility use, but also how facilities benefit the experience:
It is a good way to unwind and gain valuable health benefits not only from treatments but from spa facilities as well. (Participant 2, Female, Age 16-21)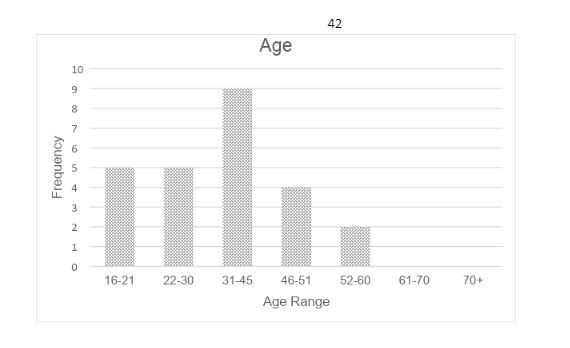 They make it more enjoyable and maximise the day rather than just going for treatment only. (Participant 15, Female, Age 31-45)
Make you feel comfortable and relaxed. (Participant 22, Female, Age 16-21)
However, other respondents linked how facilities can be used to benefit after they have received a treatment: 
Can increase feelings of relaxation and enjoyment. Saunas and steam rooms are my favourites as they help sweat out all the toxins from the body, help clear skin and bring feelings of refreshment. (Participant 6, Female, Age 22-30)
Making a day or at least half a day of the treatment day seems to prolong the value and benefits of the treatments experienced. (Participant 13, Female, Age 46-51)
Enhance the benefits of the treatments. (Participant 19, Female, Age 22-30)
Further key phrases people expressed here were: "Special", "Highly important", "Memorable", "Feelings of enjoyment" and "Furthers relaxation".
Taking recent experience into consideration, specifics about what made their spa experiences memorable revealed that the relaxing environment and facilities were most prevalent, followed by the staff interaction: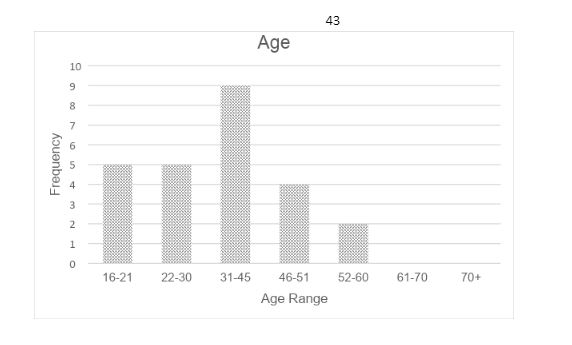 Huge variety of facilities in the wet area that I have not seen before; personalised treatment when the therapist adjusts your needs and wants. (Participant 2, Female, Age 16-21)
Solitude, private quiet areas. (Participant 7, Female, Age 46-51)
Being in a beautiful Italian hotel in Verona being treated as a special person by a spa therapist and enjoying all the luxurious facilities. (Participant 21, Female, Age 52-60)
Participant 9 stated the lack of detail 'oil on feet not mitted off' which outlines the fact that memorable experiences may not always be a positive spa experience. However, the spa consumer remembers bad experiences as they stand out in comparison to others. Eleven people associated a relaxing environment with "Luxurious facilities" or "range of facilities" and "rooms" this suggests that spa guests seek solitude amongst a variety of facilities when determining a positive memorable experience.
Following on from the previous question, in regards to the recent spa experience, the level of agreement with three statements using a Likert scale shows predominantly high levels that the respondents remember many positive things (56% strongly agree), have had wonderful memories (47.8% strongly agree) and have not forgotten their spa experience (54.2% strongly agree). Only one of the respondents disagreed and another strongly disagreed with not forgetting their spa experience, therefore indicating that they have forgotten their most recent experience.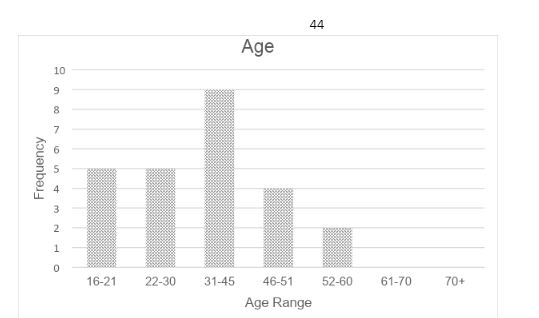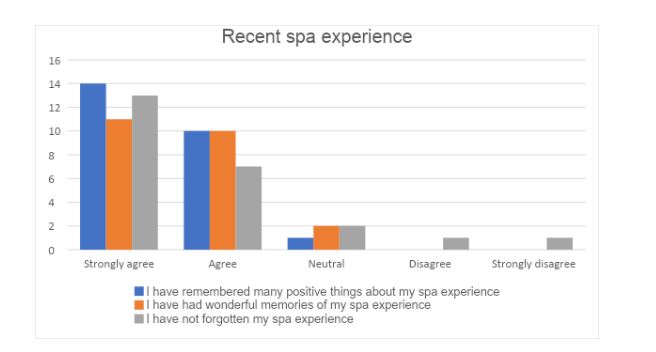 Revisiting a spa shows customer loyalty and maintains the organisation's retention levels, people that have received a positive experience are more likely to revisit. The popular opinion that made respondents want to revisit a spa revolved around the quality of customer service and staff, shortly followed by the quality or variety of facilities and treatments:
Outstanding and friendly customer service, choice of the facilities in the wet area, product range used in treatment and treatment itself. (Participant 2, Female, Age 16-21)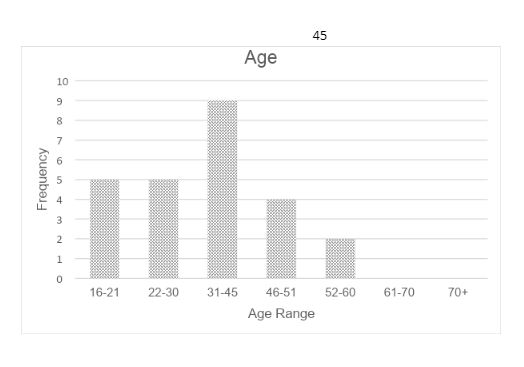 Politeness of staff, quality of massage, sense of relaxation, venue. (Participant 17, Female, Age 31-45)
Good quality of treatments and range of facilities, customer service. (Participant 21, Female, Age 22-30)
Some respondents opted for treatment quality or variety and others favoured the variety and quality of facilities with few mentioning both.
Other respondents considered the overall experience or impression, the cost (value for money) and the locality:
All-round package of the spa from the staff to the facilities. (Participant 19, Female, Age 46-51)
The overall impression from entry to exit. (Participant 15, Female, Age 46-51)
Value for money. (Participant 12, Female, Age 31-45)
Good treatments, location and price. (Participant 22, Female, Age 31-45)
In addition to this, respondent 8 said that they have not been to the same spa more than once as they "like to experience new spas when travelling to different places." However, the last spa they visited they would go back again. Due to it being relaxing, experiencing a unique massage and being able to socialise. Opposingly, respondent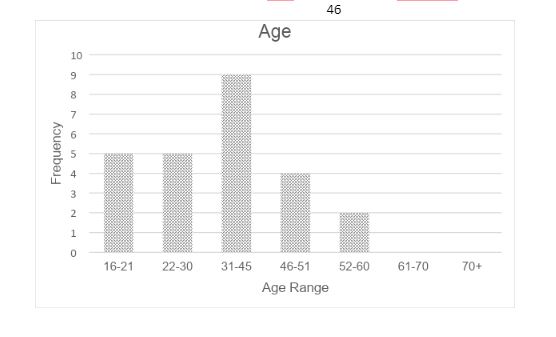 22 said that she will revisit the spa specifically for massage treatment as she experiences bad back pains, stating, "I'm a full-time mum and I don't get a lot of time for myself."
Contradictory to the previous question, respondents were asked what would negatively affect them returning to the spa (put them off). The majority of responses identified a theme around poor customer service, either being unfriendly, rude, no communication or bad treatment standards. This was followed by the cleanliness of the spa environment and maintenance problems with facilities:
Poor communication between staff and customers; lack of skills in solving problems and making decisions; unfriendly staff and therapists who are not passionate about the job they are doing. (Participant 2, Female, Age 16-21)
Rude Staff and dirty facilities. (Participant 7, Female, Age 31-45)
Lack of cleanliness, being too busy, no attention to detail and unfriendly staff. (Participant 15, Female, Age 46-51)
Bad customer service and terrible rebooking treatments at short notice. (Participant 20, Female, Age 22-30)
"If the spa is not well maintained." (Participant 23, Female, Age 52-60)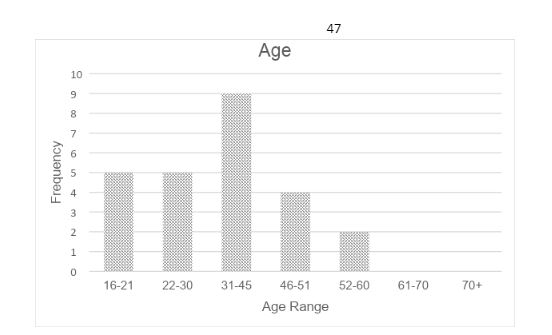 Other themes identified were based on few or no facilities with the poor interior, overpricing or cost and the busy environment due to overbooking. This showed that the respondents will not revisit a spa that has unfriendly staff, bad customer service and lack of operational management coordination, along with cleanliness and maintenance issues.
Analysis and Discussion
Demographics
The results establish a generalisable sample as there is a diverse age range across the board of age categories, the majority being aged 31-45 and the participants were all female with previous spa experience. This does not come as a surprise as it is a female-strong industry as women frequent spas more often than men do. According to industry research, only 22% of men in the UK go to spas, while 78% of the women will book a spa treatment (Kliucinskaite, 2019). Therefore, the main demographic of spa-goers have been captured.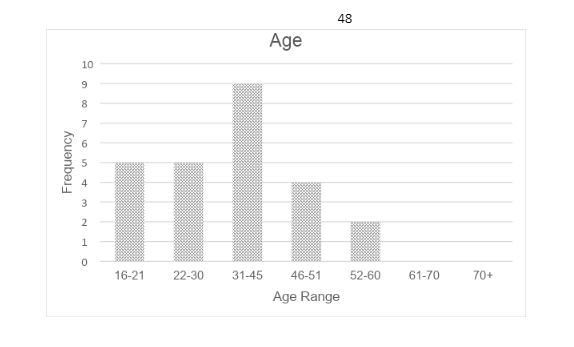 Memorable Spa Experiences
The primary collated data expressed that memorable spa experiences are created by experiencing relaxation through engaging with a variety of facilities and having a beneficial and effective treatment, either mentioning their thoughts or feelings. Findings from Chen et al. (2008) resonate with similar themes will relaxation being of high importance and a key motivator of experiencing wellness. Furthermore, this is reflected by the most memorable sense being touch, which is carried out through contact with the therapist when receiving a spa treatment.
This connotates signs of multi-sensory hedonic consumption (Solomon, 2018) whereby the consumer can build emotions that are tied to the interactions they have with different environments and during treatments. Furthermore, Randiwela and Alahakoon (2016), proclaimed that sensory marketing can influence buyer behaviour and ultimately purchasing decisions that are based purely on their feelings and emotions (hedonic) as opposed to rational thinking (Knowles, 2001). As one specific respondent associated a memorable spa experience as being, "Personalised customer service that makes you feel really special." This can be a great benefit to the consumer as Meszaros (2018) mentions, upselling personalised products and treatments helps to satisfy the desires of the consumer.
Distance of Travel
To determine consumer loyalty levels, the distance of travel consumers make to pursue a spa experience was varied between 11-20 miles and 50+ miles, closely followed by 21-40 miles. This shows that whilst some may prefer to visit and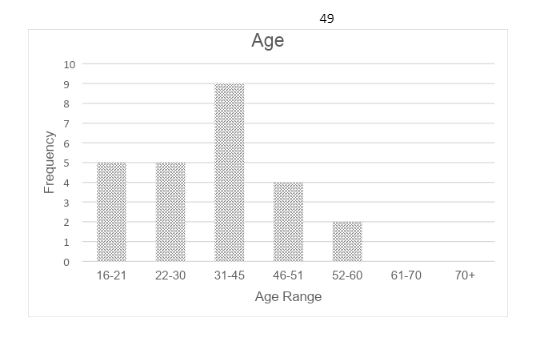 support local spas, indicating they engage with 'home-destination loyalty' (Perdue et al. 2004) in comparison to others that choose to go on vacations to seek a spa. When cross-tabulated with age (Appendix 3), it was clear that younger participants (Generation Z) preferred to travel a shorter distance than older participants (Millennials, Generation X and Boomers). Perhaps this is because middle-aged people tend to have more disposable income as they are in full-time work to support their own families and are capable of managing their money well. In addition to this, older people may have more time and perhaps might be retired in comparison to teenagers and young adults as they may still be in education or have young children to look after. Mya (2019), states that millennials prefer their local surroundings and would much rather travel on local buses and trains to experience their local landscape in places they may not see. Another aspect may be the fact they have access to a personal vehicle that allows them to travel further afield than a young spa consumer who perhaps does not own their form of transportation.
Influences of Spa Choice
The majority of respondents (80%) prefer to view the spa's online website and are influenced by word of mouth (42%) to make decisions as to which spa they would consider visiting. It allows them to judge the quality and gain better knowledge of what the spa has to offer. This is ultimately better for the companies as it means that customers are relying on and viewing their actual website than looking at online reviews to make prejudgements based on other people's opinions and experiences. Additionally, word of mouth provides more trusting information when discussed with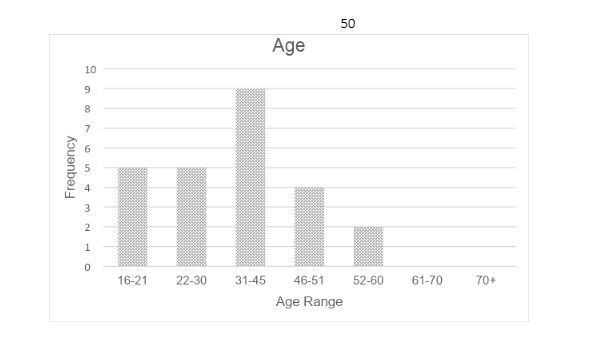 a friend, family member or work colleague. Contemporary consumers are educating themselves through the use of the internet, word-of-mouth, and social media channels (Mandelbaum and Lerner, 2008), which is made clear from the primary data collected.
Qualities Identified when Choosing a Spa
Facilities were the main factor that the respondents look for when choosing a spa, this was closely followed by the treatment range and value for money. Similarly, they expect that prices for treatments are more reasonable and they "get what they pay for" without costing "an arm and a leg". Findings of this study support those of Hu et al. (2019) that the evolved spa consumer is capable of identifying a spa they intend to visit based on value and quality as the respondents were more likely to revisit a spa with high quality that is maintained throughout the full environment and expect value for money.
Expectations of Spa Experience
The fact that spa experience expectations had mixed opinions showed the individual differences of spa consumers, however, the prevalent theme was the feelings of relaxation that connotate from the luxurious surroundings and how they are treated by the staff. As there are a variety of responses this supports underlying literature that every spa guest has their reasons for visiting spas, either emotional, physical or both. Lo et al. (2015), further add that a spa is a very personal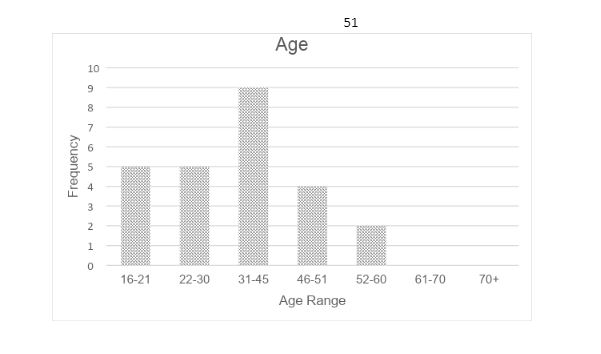 service and the customers' experience is greatly influenced by the interaction with the employees. Throughout the spa experience, the spa consumer remains reliant on the therapist and staff to guide them on a journey to feel these emotions of relaxation. Similar to what Champalimaud and O'Connell (2019) made apparent that spa consumers can leave feeling 'mentally relaxed and rejuvenated' which is the most important motivating factor before 'escape' (Mak et al. 2009). Escapism was only mentioned by one respondent, therefore not a significant theme in this case.
The existing theory stated that rejuvenation, relaxation, and revitalization are the main priorities in day spas, hotel spas and destination spas (Renard International, 2007), which supports the primary data theme of spa consumer expectations. The findings support that high expectations of the spa environment and experiences are made aware as consumers expect high standards of service, a range of facilities and customised treatments. It partially contradicts Sipe and Testa's's's's's's's's's's's's's's (2018) findings of memorable experiences being heavily associated with aesthetics and escapism as escapism was not what they expected from a spa experience. Although the respondents do mention the aesthetically pleasing representation or ambience of the spa.
Memorable Senses
When receiving a spa treatment, touch was the most memorable sense (58%) followed by smell (33%) however respondents did not believe that sound was their most memorable sense. This confirms that the power of touch remains highly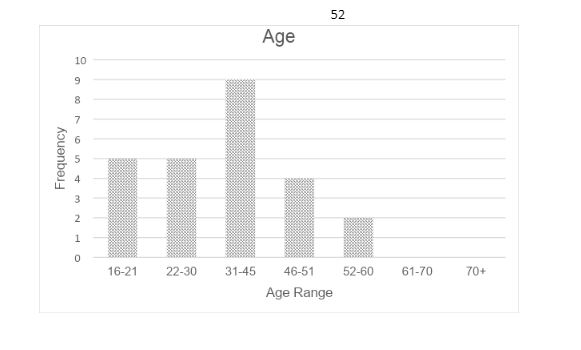 effective (Beck, 2012) and what is remembered, if and when receiving a treatment. Smells including fragrances and aroma was secondly most memorable, which is understandable as they help calm and ease the mind of the individual. 
About personalisation (GWS, 2019), many therapists are allowing spa guests to choose certain scents that they use for the treatment inviting them to choose, and smell and slowly introducing them to their personalised scent as they commence the treatment. These findings may raise awareness that although service cues that consumers are exposed to upon entering a spa, such as the appearance of staff, appearance of physical facilities, music and sound used, lighting and fragrance should match with the theme of the spa (Lo and Wu, 2014), not all of the senses they are exposed to become memorable. Solomon (2018), explains that perceptual selectivity occurs as only a selected stimulus is taken on board out of multiple stimuli that are exposed to the consumer, which is most likely present in the spa consumer process. The theoretical analysis provides a new understanding of the relationship between the sounds (music) played in the spa environment and treatment rooms. Perhaps more engaging sound therapies should be implemented within the spa experience as GWS (2020) report the growth of wellness music through the use of meditation apps to new developments of 'AI-powered music apps and technology platforms that pull your biological, psychological and situational data to create an utterly unique, custom-made-for-you, an always-changing soundscape to improve your mental and physical health any time you want to tune in' (p.78). If spas can implement resources to engage all five senses it will create an ambience for the spa consumer and could be used to aid marketing strategies.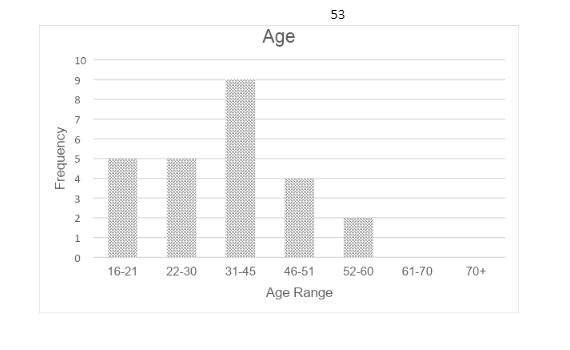 Facilities Level of Importance
The research shows a relationship between the most important facilities and how they benefit the spa experience, with indoor spa pools of the highest importance followed by relaxation rooms and heated pools it determines that spa-goers aim to elongate those relaxing feelings, "prolong the value" and provide further health benefits. Contrary to the findings, that overnight guests visiting destination spas create wellness sustainability, primary research showed overnight stays were not the main priority when choosing a spa. These results may be due to the circumstance that not every respondent had sufficient destination spa experience and may have answered only having been to hotel spas or day spas. Consequently, impacting on the reliability of the primary data collected. Water is one of the main necessities that is needed in a spa and the heart of it all (Crebbin-Bailey, Harcup and Harrington, 2004), having a spa without a direct source or access to water both internally and externally is unconventional. 
Having a variety of spa experiences and facilities enhances the spa experience as they can spend more time engaging in a relaxing environment. Confirming the findings by Dimitrovski and Todorović (2015), less prevalent themes express that "education" was what that respondents expected from a spa experience. Educating spa guests will help them to develop these healthy lifestyle habits that they can take on board post visiting. By moving around numerous spa facilities they can switch from hot to cold experiences that leave them having "feelings of refreshment" and further enhance the benefits of treatments. This was also identified as a theme of how facilities benefit the spa experience. Furthermore, gyms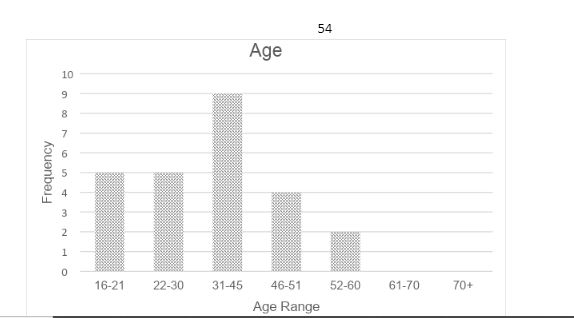 were people's least important facility, this may be because the average spa consumer does not book a spa break to exercise but for relaxation. 
Benefits of Facilities in the Spa Experience
The predicted strong connotation with facilities being the prime necessity that spa consumers look for was backed up with qualitative questions which allowed for a further detailed understanding of how facilities benefit the spa experience. Findings indicate a prevalent theme of further enhancing emotions/feelings that are received by using the facilities and the benefits that follow. As made aware by Lo and Wu (2014), these post-consumption emotions are an essential role in the consumer response and are vital to overall satisfaction (Lee et al. 2015). The difference in emotions varies from feelings of enjoyment, and relaxation to refreshment and relieving stress. Industry studies claim that emotional value is the top factor for improved customer loyalty (Forrester, 2016 cited by Sipe and Testa, 2018).
Recent Spa Experience - Memorabilia
Continuing on recent spa experiences, the predominant theme of memorability was the relaxing environment and the facilities along with social interaction with staff. These themes were also present in the respondent's description of what they associate with a particular spa experience that has been memorable for them, but this research allowed for concurrent responses detailing the key specifics of memorabilia. Being able to 'relax and unwind' is most important when experiencing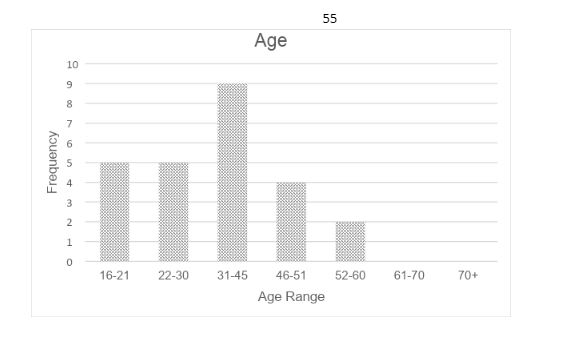 spa as 60% of UK spa-goers imply (Champalimaud and O'Connell, 2019) and to do this spa consumers must be exposed to relaxing surroundings that are easy on the eyes, have a sense of simplicity when exploring rooms and experiences with ease combined with welcoming and helpful employees.
Recent Spa Experience – Level of Agreement
Statements adapted from tourism researchers Zatori et al. (2018) memorability scale items, the respondents expressed an overall positive impression towards their spa experiences as a large proportion could remember positive things, had wonderful memories and had not forgotten their spa experiences. This show that the majority of spa consumers had a positive spa experience, however, two respondents confess that they had forgotten their most recent spa experience, either from not being suppressed in their memory which has to to to to to to to to to to to to to to to to to lead to them forgetting their experience or after having a negative experience they have disassociated from their mind.
Aspects of Re-visiting a Spa
More informed responses on the considerations that would make the spa-goers visit again show that they concentrate on the quality of customer service when considering to re-visit a spa this was coupled with the quality or variety of facilities and treatments. The prevalent theme here all comes down to quality, which not only impacts the first impressions and prior judgments of the spa (Reitsamer, 2015) but also posts experience. Although, satisfaction alone is not entirely enough to generate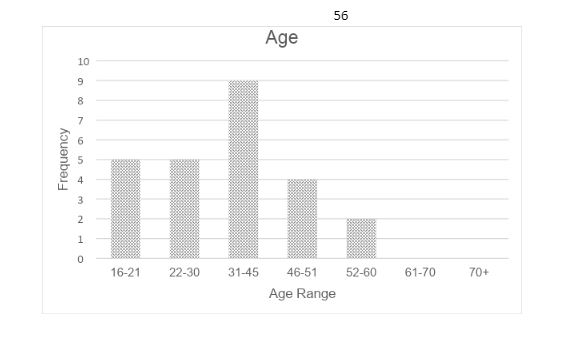 loyalty (Sethna and Blythe, 2019), the service or in this instance, quality customer service influences whether the spa consumer is most likely to revisit the spa (Hu et al. 2019). 
Aspects of Not Re-visiting a Spa
Alternatively, a theme based on poor customer service would make them less likely to re-visit again, as well as low levels of cleanliness and an unhygienic environment. Undeniably, these are the main attributes of any operator within the customer service industry and it is important for not only the safety of customers as they need to be able to relax and enjoy the spa experience without concerning both physical and personal safety and privacy and the standard of cleanliness of the facilities (Lo et al. 2013 cited by Lo et al. 2015) but for employees as well. If the standards are not to a guest's's's's's's's's's's's's's's's liking, then it may detrimentally affect the confidence levels and amount of trust they have in the spa. Customer service is the dominant theme about returning or not and to provide professional high standards every new customer that enters must be treated with the same enthusiasm and respect as a repeat customer. Positive interactions between the employee and spa guest can be all it takes to make the experience memorable for the consumer. The shift from a tangible service to an immersive experience is made distinct by Sipe and Testa (2018) and without any emotions or meanings attached to the experience, the memories may not be as last longing (Tung and Ritchie, 2011 cited by Sipe and Testa, 2018).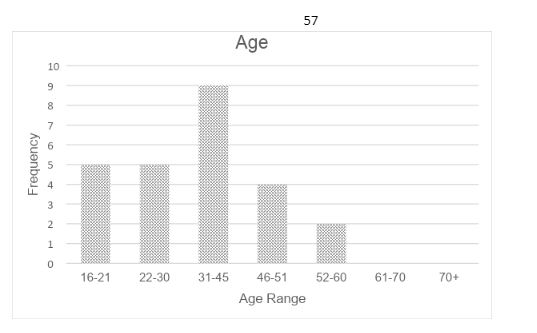 Summary of Findings
The main highlights that are grasped from the research are that memorable experiences are primarily based on relaxation that is built through the overall experience, including the level of engagement with facilities and treatments and the communication or interaction between employees and spa consumers. Each of these stimulates emotions and feelings towards the atmosphere of the spa environment and is based upon the overall functioning organisation, whether they can succeed both variety and quality across these three aspects. Younger spa consumers may be more inclined to visit local spas that are 11-20 miles, thereby becoming supportive and loyal to the business. In contrast, older consumers are more able to travel further afield as they perhaps have more time, money and access to a vehicle. This enables them to travel 50 miles or more to go vacationing for spa and wellness. Contemporary spa consumers (on average) are well educated in terms of searching for spas that suit their needs and desires as they view online websites and use word of mouth to find new information when considering which spa to book. The precise influences are based upon value and quality with facilities being the main necessity for a spa experience. Responses were broad in terms of spa expectations; however, this proves that everyone is different and therefore has different motivations for seeking a spa. Overall spa expectations are to be of high standards with luxurious surroundings along with personalised treatments with a range of facilities and high levels of customer service. Indoor spa pools were the most important facility due to the heavy association of 'taking the waters' in spas.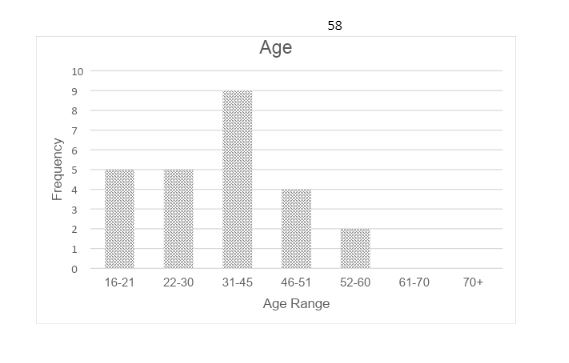 It should be made clear that touch is what is remembered most during spa treatments followed by smells and sound was not memorable. Indoor spa pools were the top-ranked facility as part of the spa experience, followed by relaxation rooms and heated pools. Gyms were bottom-ranked and therefore not important for the average spa consumer. The purpose of facilities is to further enhance the emotions or feelings and the benefits of treatments. Recent spa experiences showed the themes that correspond with memorable spa experiences and the majority of respondents remembered positive things, had wonderful memories and had not forgotten their spa experiences. The level of quality customer service and more specifically quality existent with facilities and treatments are the determinants that affect whether a spa consumer is to return or not.