Dissertation Topics
Are you looking for quality Dissertation Topics? Here you will find the most relevant and well-drafted dissertation topic ideas in your specific academic interest!
Best Dissertation Topics for 2021
If you've searched the Internet and couldn't find a dissertation or thesis topic that matches your requirement, don't become distraught or lose hope!
We have drafted 100's of new dissertation topics in different subjects to match your precise academic requirements, so you can select the very best dissertation topic for your research module. The listed dissertation topic ideas include all subjects such as marketing dissertation topics, economics dissertation topics and fashion dissertation topics, etc. 
And yes, you can use any of these dissertation topics to draft a high-quality dissertation paper. We are the UK's most trusted and safe academic support service for 2021, so if you wish to use any one of these topics, just drop us an email and we will remove the topic you have selected from our online list. And if you are looking for more unique ideas for dissertation topics, order a free dissertation topic (customised) based on your requirements from here.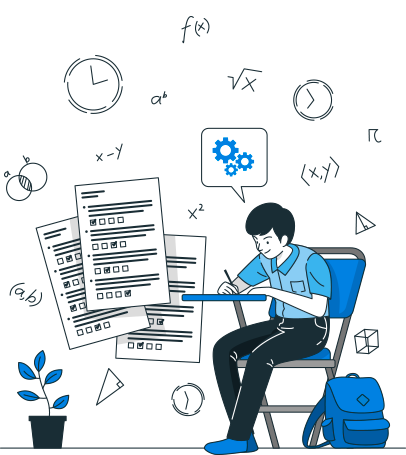 List of latest Dissertation Topic for 2021
The topic you select can make or break your degree score!
It is important to note that selecting an appropriate topic for your dissertation paper, in truth, is the most important aspect of your academic career.  The topic you finally select can make or break your final degree score. Therefore, before finalising any dissertation topic title, various important aspects must be carefully considered, including;
The research gaps – are there any under-explored or unexplored areas of the topic that you have selected? This may include the methodology, the sample or population being studied, or other variable conditions.
Availability of reference resources for the review of literature – is there sufficient reference resources available related to the topic?
Viability of research methodology proposed to be conducted in the study – can the full dissertation be completed with primary or secondary research, and are there any specific limitations to the proposed study?
Thus, it is very important to consult an experienced academic professional before finalising your dissertation topic title. Our writers are ace researchers holding advanced degrees in a variety of fields of study from the UK and USA. And we have, till date, supported thousands of students via drafting unique dissertation topics, dissertation proposals, and full dissertation papers for them after carefully analysing their academic requirements, while also considering the relevance and usefulness of the topics in the interest of the modern-day and age!
To help guide you through this process, our team of writers has developed the latest comprehensive dissertation topics list for the primary purpose of providing you with premier dissertation ideas.
All these ideas for research topics are updated for the year 2021, unlike many other outdated dissertation topic examples that you see on the Internet. For instance, if you are looking for finance dissertation topics, nursing dissertation topics, business dissertation topics, politics dissertation topics or topics on any other subject, you will find all these under this page! 
We understand that the dissertation topic title and outline is the foundation of the academic career of our clients, hence we always propose research ideas that can be easily approved by respective academic supervisors and lead to high-quality dissertation papers.  You can also order a custom free dissertation topic title if you need help with drafting a unique dissertation topic for your paper by filling out a brief free topic form.
Why is the dissertation topic title so IMPORTANT?
You need to accept this idea: Good dissertation topic = Good final degree result
This is because a good dissertation topic leads to a quality dissertation proposal, which then leads to a quality final dissertation paper, which of course heavily influences your final degree result. The earlier you fully accept it, the more prepared you will be for the entire dissertation writing process. Therefore, the ideas for dissertation topics presented on this page could be extremely important in your academic journey!
However, we understand that you may be falling behind in this process because, well, the real world happens. We get it, you may have one or multiple jobs, maybe a dependent that needs your attention, or some life-altering situation has taken place and you just don't have the stamina or time to give your 100%. It's okay, you are human after all, and that's what we are here for.
To help you with the start of your journey, our writers can provide you with interesting dissertation topic ideas to select from ensuring that it is a worthwhile research topic. You will not only receive dissertation topics examples, but you can also opt-in for our writers to help you throughout the process. This includes drafting the proposal outline, and chapter-by-chapter writing of your undergraduate, MSc. or PhD level dissertation.
During the dissertation writing/maturing process, our team will be in constant communication with you, updating you regarding the process at every stage, and sharing the updated drafts with you so you may review and share any feedback (as we provide free unlimited amendment services). You can contact us here if you need help with your dissertation module!
Learn from EXAMPLES!
Now that your breathing rate is normal again, knowing we got your back, you can review our dissertation topic examples and research topic ideas, so you can have a better understanding regarding the quality of service we offer. You can also review the sample dissertation papers, including dissertation proposals and dissertation first half drafts etc., which we have published as examples.
We take the academic requirements and interests of our clients and bring them to life! That's what we do!
Our proposed dissertation topics and consequent dissertation papers can be practically implemented in your specific field of study and even add to the known literature gaps. That is because our expert writers take the time to review gaps in published research and literature sources and draft the research questions and research aims accordingly. This allows us to develop a dissertation paper that is in coherence with the modern/updated research.
We are not only putting ink to paper to help you achieve your degree; our writers will help you to contribute with your ideas to the growing knowledge of science!
Review the list of Psychology Dissertation Topics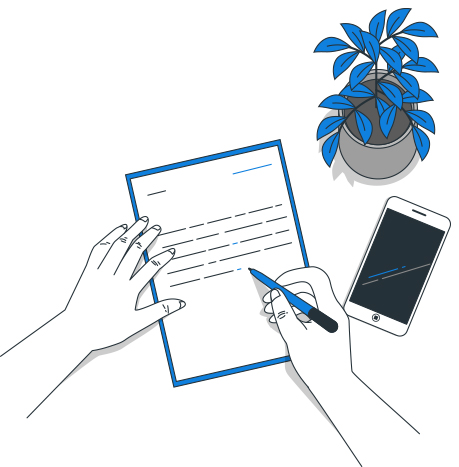 Your dissertation proposal topic should make a difference!
Let your creative side take control of you and don't be afraid to share your research ideas with our team. We will help you by providing a finesse to your idea so that it becomes unique and separate from the rest. As an academic, you should always be looking at the real world through a lens of creativity and problem-solving.
With research, you can contribute to making the world a better place by finding solutions to pressing issues. These can be management issues, scientific problems, socio-economic solutions, and much more. When developing your dissertation topic our team of writers will ensure that we highlight your expertise and strengths while also portraying the research you are most passionate about.
Please also note that you can't always use Google to help you with a dissertation topic, it's a search engine and not a writing professional!
Experienced academic writers can help you with the most important milestone in your academic career. We understand how critical the dissertation paper is in your academic career. So, there is no need to juggle so much on your plate and let the experts give you a hand with drafting a quality dissertation proposal, so you can take the right steps from the very start of the dissertation writing process.
Need help with dissertation topic? Complete the form to get a free custom topic
How can we help with your dissertation?
Once we have received your dissertation order, our team experts review your detailed order requirements and assign an experienced writer in your respective academic field. The process or stages of the dissertation writing process is briefly presented below;
Multiple good dissertation topics and titles are proposed, so you may check with your supervisor and approve one topic title. Our writers can work with almost all academic subjects such as MBA dissertation topics, media dissertation topics, tourism dissertation topics, social media dissertation topics,

English dissertation ideas

or construction dissertation topics etc. Any number of

topics for the dissertation will be provided until you have finalised the topic title.

Once the dissertation topic title is approved, the writer drafts and submits the dissertation proposal, so you may review and share feedback.
Once you have reviewed and approved the proposal draft, the writer then starts working on the first-half draft of your dissertation paper (chapters 1 to 3).
Finally, after you have provided feedback on the submitted first-half draft and amendments have been made (i.e. you are happy to proceed with the final dissertation draft), the writer proceeds to complete and submit the final dissertation draft, so you may review and share any further feedback.
The full dissertation paper can be completed in just a few days or a few weeks, depending on your order deadline requirements. The entire dissertation draft will be guaranteed to be plagiarism-free, and free amendments services will be provided until you are fully satisfied with the quality of your final dissertation paper.
Our writers will be working according to the schedule you provide, to ensure that you have sufficient time to read and review and order any free amendments. We understand how important deadlines are, so we always make sure that your dissertation is submitted on time without compromising on quality.
When you work with us, we'll conjure up your A+ dissertation and before you know it, it will be resting peacefully in your inbox!
Email us your requirements so we can get started right now! Order a Free Dissertation Topic if you need a topic based on specific requirements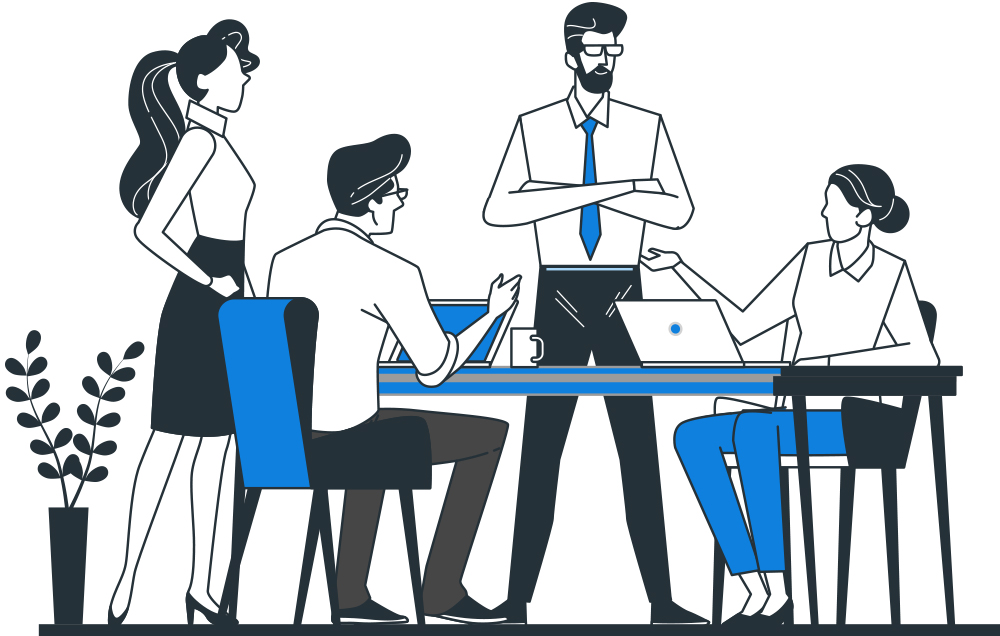 How to draft and finalise a great dissertation topic by yourself?
As discussed previously, finding a great topic is the most crucial aspect of dissertation writing. And YOU CAN draft a quality dissertation or thesis topics all by yourself if you are ready put the effort and dig deep into what your academic interests are!
However, it may not be as simple as just going online and copying a topic title that lands on google search results. Remember, never copy content from any online source, as it will be considered as plagiarism by your supervisor! If you require help, simply let us know and we will assist you by all means!
The most important aspect here is to review how quality researchers draft their paper titles and learn from them. Keep in mind that you will be required to format the title in a similar (formal) way. Moreover, know that you will need to work on a title that is made for you, inspires you, adds research value and can be managed with ease while working on your dissertation paper.
The following information presents a brief guide on how you can finalise or draft a quality dissertation title on your own. Whether you are interested in international business dissertation topics, accounting and finance dissertation topics, history dissertation topics, HR dissertation topics, international relations dissertation topics or business management dissertation topics, it will work for all subjects!
So, let's gets started! Here are the first few things you will need to do;
Write down at least five subject interests that inspire you. Think about research areas that you would love to work on. For instance, you might be studying human resource management and you have always wondered how a particular method of communication can work better than others, and you would love to explore more about it? Or you might be interested in sustainable project management and you would like to explore more on how technological advancement can further improve the project management processes?
Simply write down all your research related interests at this stage!
The next step is to Google the keywords from the ideas you have shortlisted and briefly review all the literature sources that appear on search engine results. You may also add (copy and paste) the titles/literature/sentence that you find most interesting under each of the shortlisted research areas which you have drafted. Do this for all 5+ interests you have added and save the draft preferably as a word document.
Next, read the research ideas and content from the file you have drafted and edit it as best as you can. Simply mature the draft at this stage and then take a break!
Go and get a coffee or get a nap. You have done good so far and you deserve some peace of mind!
Then comes the most important element in drafting the title, which is CREATIVITY! Yes, make creativity and imagination your best friend, not only while you are working in your dissertation but throughout your life.
When you gear up your creative mode, you automatically start exploring aspects such as the following;
Which of the shortlisted ideas look most inspiring to me?
How can I make my title more creative and attractive?
How can I make my title trendier, so it focuses on the modern-day challenges? Would I like to work on something that can make a difference in today' world?
Can I add value to the current research? Can I extend on research completed by another peer?
Can I work on something that can help people or other researchers and students?
Can I draft a title which inspires the supervisor, so I can potentially be considered for a future research grant or funding?
Once you start asking these questions, more and more creative ideas will start coming into your mind. It is the magic of creative thinking!
At this stage what you would need is to simply write down the interesting dissertation topics and ideas that come to your mind. You may write long titles with research aims and objectives at this stage, but be specific. Keep writing whatever comes to your creative mind and follow your gut feeling and intuition!
Once you have drafted one or more title ideas you are most confident to work with, ask yourself the following questions;
Can I complete the full dissertation on this title, including introduction, literature review, methodology, results and findings and conclusion sections?
How difficult would it be to collect the required data resources?
Have I thoroughly reviewed the related reference resources or literature sources on this topic title?
What would be the outcome of this research?
If all your answers come out positive, then you can proceed to the next step, which is to mature the title and the research aim and get ready to present it to your supervisor.
But don't rush! We know how happy and excited students get when they find a really good topic title!
Spend a few more minutes on editing the title and research aim. You will need your final title to be drafted in a formal academic format/manner, just as in any research paper you see when reviewing academic literature sources.
Note: you can present more than one topic title to your supervisor, and they can further help you in selecting the final one!
Once this is done, you can now share the topic title with your supervisor and discuss your dissertations prospects with them. Let them know of your plans and take advise. Write down any questions they ask you and figure out the solutions. Be very clear before you start writing your dissertation proposal.
We hope all these aspects will help in getting your dissertation topic title approved! If you still have questions, simply drop us an email and our writers will assist you right away! 
Good luck!
Top 5 Topics
Topic 1: Analysing the Impact of Family-Managed Firms on Employment Growth During COVID-19.
Research Aim: The primary aim of the study is to investigate the relationship between family-managed firms and employment growth using the moderating variables of firm location and economic crises. The study intends to understand how physical location effects manufacturing firms in the UK during the COVID-19 pandemic. The research will be conducted using an empirical approach in which panel dataset of manufacturing firms in the UK. The data will be analysed using partial least squares structured equation modelling.
Topic 2: The Effect of Coronavirus Perceptions on Economic Anxiety in the United Kingdom.
Research Aim: The primary aim of the study is to analyse the development and determinants of economic anxiety during the start of the coronavirus pandemic. The study attempts to use a global dataset of internet searches and representative surveys from the UK to document and assess economic anxiety. The research will document the dispersion of beliefs about the pandemic risk factors associated with COVID-19. The data will be analysed using inferential statistics and PLS-SEM modelling.
Topic 3: Examining the Impact of HRM Practices on Employee Engagement on Banking Industry of UK.
Research Aim: The proposed study will analyse the impact of HRM practices on banking employee engagement while moderating the relationship using gender and marital status. The research will be conducted on frontline employees in the banking industry in the UK, with data collected using a survey. The data analysis technique implemented in the study will be along the lines of PLS-SEM analysis.
Topics 4: The Effects of Entrepreneurial Passion on Entrepreneurial Behaviour- the Mediating Effect of Self-Efficacy.
Research Aim: The study aims to analyse the influence of entrepreneurial passion on entrepreneurial behaviours with the mediating effect of self-efficacy. The research will assess this relationship within the masters of business administration students in the UK. The data will be collected using a questionnaire distributed using random sampling to masters of business administration students. The data will be analysed using the structural equation modelling techniques in Smart PLS 3.0.
(P.S. Further similar topics can be reviewed from our social work dissertation topics list)
Topic 5: An Argument for AI - Using Artificial Intelligence as Structure Method and its Implementation in Project Management.
Research Aim: The purpose of the proposed paper will examine the use of artificial intelligence in project management. The study will explore the implementation of AI on project management principles and strategies using 'use case' studies. The paper will analyse the various factors related to the use of AI technologies allowing to identify domain problems. The paper will use the design-science research paradigm in addition to questionnaires that will be distributed to project managers. The data will be analysed using the same methods in addition to text analysis.
(P.S. Further MSC dissertation topics and PhD dissertation topics can be reviewed from the list provided above)
Dissertation Topics FAQs
Most frequently asked questions
1
Can I use any of these listed topics for my dissertation?
Yes you can use any of these topics for your dissertation paper. Just drop us an email if you want to use any of these listed topics.
2
Can you help me find a new custom dissertation topic?
Yes we can! Just
fill this form
so we may get back to you with a new custom topic based on your precise academic requirements.
3
If I use your topic, would it be considered as plagiarism?
No it won't. We help students all around the world to get started with their dissertation papers and it is not considered as plagiarism .
4
What happens after I have selected a topic?
Once you have selected the topic, you will need approval from your supervisor to get started with drafting a dissertation outline or a dissertation proposal.
Contact us
if you need help with getting a dissertation proposal or an outline for your paper.
We provide free 24/7 student support and a free dissertation topic services to all students. Our custom writing services are paid. Please review our services to find out more.