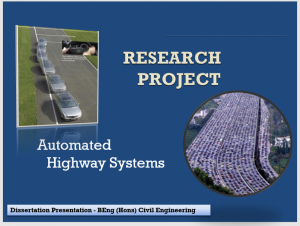 Welcome the audience. The Topic selected for the Dissertation Research project is The Automated Highway Systems (referred as AHS). But why? We as humanity need look forward to towards smart and sustainable systems that facilitate the human growth as well as sustain the work we live in. We need to move forward. Adapt! Accept the change! AHS is one system that been considered to be the future by many, as a system for our future generations. I wanted to look what are the pros and cons of this systems, what significant changes it can bring, its impact and how it will revolutionize the current systems we have…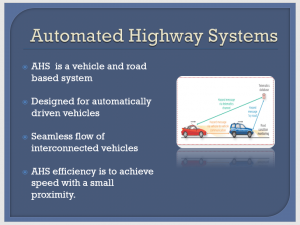 The issues of severe traffic congestion and environmental pollution from transportation and other constructions have been increased manifolds in past decades, especially in developed countries of Europe and America.
Building larger and wider roads networks is ceased to be an innovative option to allow traffic flow and to control the greenhouse gases emissions.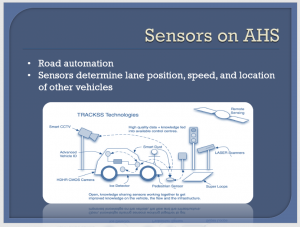 This image shows how the sensors work in an AHS, and how does the over all structure / component looks like.  We need to have smart roads, better structure, control systems, detectors etc., as shown here…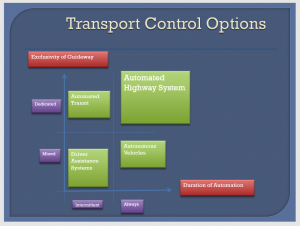 Automated Highways (i.e. personal hands-off & Feet-off vehicles operating on conventional roadways) focus on stereo vision-based systems for sensing local environments, dynamic depth mapping, object identification and tracking, road edge identification., robust control in the presence of substantial uncertainty and noise
As shown here, AHS includes completely dedicated transit guiding systems that ensure full automation during the whole travel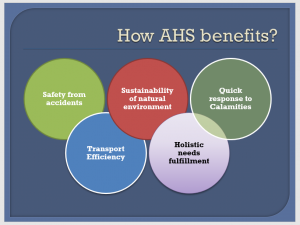 This is probably the most important question; How does AHS benefits, for all of us? Well, the most prominent of the impacts include:
Safety of accident and enhancement of surface transportation efficiency
Achievement of national transportation safety goals
Protection and enhancement of the natural environment and communities affected by surface transportation
Accommodation of the needs of all users of surface transportation systems
Improvement of the Nation's ability to respond to emergencies and natural disasters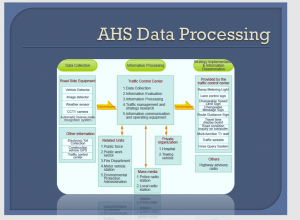 This picture summarizes the most fundamental components / teams the make up a complete AHS system. We have different highway administrative teams and operational equipment as sown in this image. This is just to give you an idea of the complexity of such a system.
Now what do I aim to do in this research? The primary aim of this research is to explore the challenges and factors affecting the designing and implementation of automated highway systems (AHS); Is this system even feasible and sustainable? This impact will be analysed with respect to the civil engineering principles and infrastructure of AHS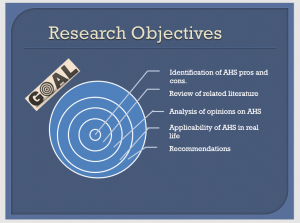 The primary objectives of this study includes…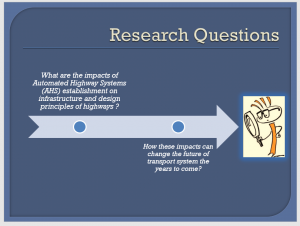 The primary research question to be addressed in the study are: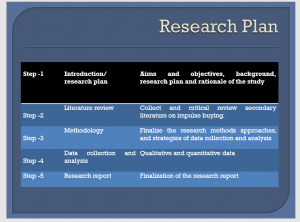 The research plan for this study has been divided into 5 distinct steps as shown here…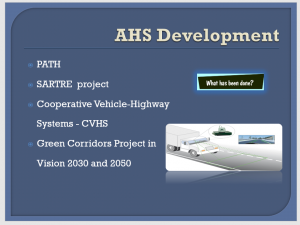 For the development of AHS, various pathways have been proposed which will be investigated in this research, including:
PATH (Partners of Advanced Transit and Highways) research program considers a platoon based on eight-cars with constant separation of 6.5 meters at every point in the speed limit up to full highway speed.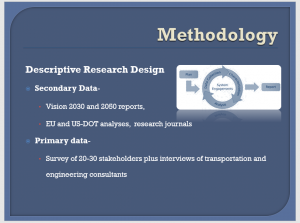 As you can see here, both primary as well as secondary research will be completed in this paper. The Secondary data is the data that is already available. The main purpose of using secondary data is the collection of support information to the research. Secondary data was collected through reliable and accurate sources.
Primary data to be collected through surveys of stakeholders including common highway users, civil engineers, transportation consultants, town planners, and other concerned professionals. The interviews of construction and engineering experts of highway design were also conducted to collect an insightful information about challenges and impacts of AHS.
Various challenges that are to be focussed in this research, including the use of sustainable and re-usable materials for construction, enhancement in overall efficiency and productivity as well as integration of smart control systems in view of  AHS systematic control requirements.
Various other issues will be investigated, such as if reduction in fuel burnt is possible as a consequence of the exclusive platoon configuration for reducing the severity of rapid speed changes and make traffic flow smoother etc.
The practitioners of the industry will be consulted to obtain their views on various parameters such as: the integration of information technology to extent that the overall current norms of road construction can be revised and probably the complete method of road construction techniques can be amended.
Various other Challenges of AHS will be also be discussed with the practitioners, including:
1.Development and maintenance costs of AHS subjected to increase with every Km added in the framework. The costs per km is less but will increase for total highway and will cost billions of Euros to the countries like UK, US and other developed regions?.
2.Adding costs to individual users due to new hardware, support systems, and other requirements for AHS?.
3.The lack of control on travel due to automatic driven cars, psychological troubles and fears in car owners?
4.Issue of the affordability of new vehicles for low income families to travel on AHS and the up gradation of old vehicles is not given proper consideration in the development of automated transport systems?
Any Questions?