Change Management Framework
Introduction
Change is inevitable in a thriving business environment and organisations seeking a competitive edge and sustainable success will look for ways to implement change in the most effective ways through technological and other related strategic organizational growth. The need for change and its particular awareness is sparked through the realization by organizational entities seeking a profitable future transitional impact. The change must be implemented successfully in accordance with the defined goals and objectives in order for the desired output to influence organizational growth. In retrospect of the typical resistance to change in an organizational culture and the growing concern for effectively managing change, it is essential that an organized framework be employed in order to implement the required change aptly to reap the benefits seeked. This report, hence, aims at highlighting the essential traits of the change management framework and its impact on the implementation of change to ensure a successful transition towards business growth and the desired outcome (Paton and McCalman, 2000).
The report also aims at highlighting a recommendation for Caledonian LLC, a mid-sized Construction organization who is currently experiencing difficulties in managing change in their project environment to instill as part of their business model, a productive framework for managing change relative to their construction projects. The report would shed light on the particular causes of change resistance at various organisational echelons with emphasis on the impact of culture, leadership and power on the successful implementation of change. As Salminen (2000) emphasizes, managing and effectively implementing change has become the core driving element for smooth and  profitable business operations in today's fast paced dynamic business environment, it is therefore important for business enterprises to realize the value of adopting a highly effective change management process.
The case of Caledonian LLC
It is also important at this point to develop understanding of why the Caledonian LLC company experiences such changes. This can be reviewed from the prospective of the difficult dynamics involved in the construction projects, which often necessitates the need to revise the project derivatives. This includes variations between the actual design and the actual constructions, conditional changes, changes in materials requirements, price variations, BOQ variations etc. These variation can be managed through change management, which is the focus of this research, and in some cases can be avoided through effective utilization of construction practices and adopting to optimized forms of procurement and construction strategies
Change Management can be perceived as an organized, systematic procedural flow that is needed for the successful transition of processes, human resources and other business entities from the existing phase to a planned future phase. The transition typically follows a high level business strategy aimed at achieving a core objective or a tactical goal. The entire focus of the framework is to inspire, motivate and empower teams and individuals to accept and adopt the desired change with the realization of the growth potential it embodies. Often this will involve management styles to be adapted and leadership approaches to be defined in order to tackle resistance, motivate employees, promote a productive workplace culture and influence perspectives about the change.
According to the Change Management Leadership Guide (2011) published by the Ryerson University, the change management process can he perceived as a systematic process that drives organizational change that stems through various internal and external business environmental factors. It is also considered to be a transition facilitating procedural flow that allows employees to adopt and embrace new forms of technology, processes, core values, strategies and reporting hierarchies that are relative to the new and improved business environment. This is specifically reflected in terms of adopting to the right contract and procurement strategies, and how well this risk associated with the project variations are managed in construction projects.   Lisa M. Kudray and Brian H. Kleiner (2015) in their literature, "Global Trends in Managing Change" state that Change Management is a highly structured continuous approach whereby enterprises can effectively and efficiency align the corporate with their business operations or with its marketplace thus achieving a competitive edge.
However, the question that arises here is what are then the diverse factors or elements that spark change in project environments or organizations?  Bendor-Samuel (2004) emphasize the nature of business operations and the particular dynamics of the business environment stating the necessity of implementing change and further highlighting the specific goals of change management. The primary aim of change management is to drive growth, expand knowledge, accentuate realization, build productivity, inspire personalities to accept the change, avoid disputes and to develop employees by highlighting to them their ownership dynamics focusing on how they contribute to business success through adopting the change. Change can broadly be classified into two categories, incremental change that encompasses continuous improvements and fixes relative to business evolution and radical changes, that reflects a substantial and fundamental change to the overall business environment in order to transition to a higher level (Lanning, 2001, 10). A radical change would influence corporate culture and strategy while an incremental change would tend to refine existing business operations.
Types of Changes and Models
Organizations have to undergo both types of change and should therefore be equipped with the essential tools, knowledge and strategy to manage the change accordingly. Pritchett and Pound (1996, pp. 23–7), however, classify change into three lucid:
Transformational Change:
Development Oriented Change
Transition related Change
Evaluating the dynamics of an organization's internal and external business environment,  various other factors like social relations, government and other political entities, conflicting perceptions, customers and other stakeholders, economic entities and the surrounding environment variables at large hence tend to contribute to organizational change in construction project.
For an organization such as Caledonian LLC, it is important to understand what factors contribute to change and how they will affect the organization post change implementation. For this purpose it is important to adopt a framework for successfully managing change with the intent to steer and measure the change in terms of quantitative and qualitative metrics in accordance with defined targets to ensure success in project environments. (Nyman and Silen, 1995, 47)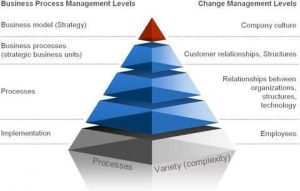 Figure 1: Change Management Levels (G-static, 2015)
There are various theories and models designed by researchers and practitioners and for the most effective procedural flow for managing organizational Change. The typical change management framework would vary according to an organization's strategy and business environment, but the foundational elements remain consistent. A productive framework would therefore have the potential to identify change requirements, evaluate the change relative to business operations, promote a cooperative culture, define roles and responsibilities for change execution,  monitor and evaluate change implementation while influencing work behaviour and managing resistance and lastly,  promote an environment to pass on best practices.
Pendlebury, Gouard and Meston (1998) defines ten essential aspects to influencing behavior and promoting a cooperative workplace environment to manage change that effectively result in change success. These aspects have been linked with the case of Caledonian LLC as below;
Clarifying the vision; optimization of project planning (e.g. during tendering), accurate estimation of activities etc.
Setting priorities or mobilizing; identifying what strategies are best and mitigating the risk of change
Driving smooth execution; expertise of team's human resources during project's activities
Monitoring change implementation or delivering; developing quality leadership
Influencing attitudes to promote participation; training and development of resources
Managing resistance and motivating workforce; leadership and teamwork coordination
Managing the impact of the power; effective leadership utilization
Communicating effectively; collaborating with different project teams to ensure information is transferred effectively and at the right time for all construction projects undertaken by the company
Causal Analysis
As previously discussed, to successfully manage projects, it is essential for business organizations to understand 'what drives organizational change' and 'what are the reasons for resistance to such change in project environments'. These factors can then eventually be managed through the defined/engineered change management framework. Typical factors that generate the need for organizations to change include internal aspects such as transitioning to new technology due to an obsolete system or service (such as use of BIM can significantly reduce the impact of change an optimize various construction related projects), upgradation of a new service or product (such as cost estimation tools), refining business processes to increase productivity and customer satisfaction (procurement system analyses in light of client requirements), managing a growing diverse workforce and new market prospects or opportunities. External factors would include competitors, customer base, political and economic entities, regulations and societal parameters. (Lanning, 2001)
The primary task in managing change is for management to evaluate the impact of the factors relative to the change desired and then monitoring and directing the implementation of the change in retrospect of the evaluation. Typically the most important causes of the resistance to change in organizations include lack of a clear vision, poor communication lines and ill-defined roles and responsibilities. In construction project environments, typically changing attitudes, work behavior and perceptions of a diverse workforce generally result in resistance to change which has to be managed effectively to successfully implement the required transformation or transition (Paton and McCalman, 2000).
As a team working towards organizational objectives, it is important that there is a general acceptance of the change and that there is an awareness regarding the impact of the change in terms of how we are working, how we need to improve and what needs to be done. The purpose of change management is to ensure that the workforce perceives the change as a growth opportunity for themselves and the organization at large, therefore, systems need to be designed that complement the change and promote team's contribution towards the attainment of change objectives.
Leadership roles should focus at clearly communicating the change objectives to the teams and clarifying the need to move forward in order to embrace growth. The project managers need to assess causes to internal resistance like inherent cultural beliefs, conflicting views, lack of trust and job security including general apprehensions and fears relative to the Change. Typical factors that pose a threat to successful implementation of change in project environments include influence of power or authority in terms of roles and designations, lack of management support, unclear perspective on job roles and organizational culture.  All these elements can significantly influence how change will be implemented and how it will be perceived by the workforce. Ineffective processes, obsolete ways of working and a resource base lacking the necessary skills, knowledge and behavioral traits would spark change in any organization and the tools for implementing the change must be adopted to achieve business growth. There are however certain factors that hamper the seamless adoption of change as highlighted above and these must be addressed for successful change management (Salminen, 2000).
Impact of Power, Leadership and Culture on Change
Managing change entails aptly tackling the impact of environmental variables such as power, leadership roles and organizational culture. The power exercised through authority positions in an organizational hierarchy often tend to oppose change or subdue the efforts of the people seeking growth through a change process. There needs to be an appropriate and rational application of power that encourages change and allows employee participation. This is usually observed in large-scale construction projects environment where change is often masked through decisions made by authority figures. There should be employee empowerment that leads to participatory contribution to effectiveness managing change. Employee empowering enables informed decisions that encourage change and facilitate commitment towards the vision and change objective.
Leadership styles and Management's reaction towards employee's suggestions and opinions regarding the change is also significant. The adoption and acceptance of change by all relevant personnel in an organization requires influencing perceptions and motivating employees to contribute to the change. Managers often have to face hurdles in managing resistance to implementing change due to a lack of an influential leadership role (Yin, 2003). An effective leader and management system would inspire the workforce to develop and grow through change implementation by adapting work behaviour and managerial style to enhance productivity and obtain commitment from the diverse workforce to achieve the desired vision and implement the planned strategy. This also reflects the management's prowess and competence to leading and driving successful change implementation.
Organization Culture as per researches conducted has the most significant influence and impact on organizational change. The culture includes aspects related to workforce dynamics, work relations, personalities, perceptions, attitudes and technical skill sets. The influence of these factors coupled with roles and responsibilities together define the overall workplace culture. The culture will reflect how change in an organization is embraced and what impacts will originate post the change implementation. Often there is resistance to change in a diversified culture because of differing perspectives and varying degrees of skills and responsibilities that tend to promote conflicting views. A productive workplace culture will tend to encourage development of employees inspiring them to harbor flexible and more informed opinions about business growth and relevant change. The culture would provide the workforce with opportunities for growing as professionals enabling them to dedicate their potential to meeting change objectives that are aligned with business strategies. The management and organizational leadership should aim at managing change through the encouragement and promotion of a diverse culture that allows constructive growth.
Analysis/ Critical Review
The literary review allows for an expansion of the already highlighted aspects of change management through definition of a vision leading to successful implementation of the change to a point where best practices can be passed on to similar change situations and lessons can be learnt from the implemented change process to further refine the framework to enhance the change management effectiveness. The literature provides a thorough understanding of the causes and reasons relative to undertaking change initiatives in an organization that harbor on various internal and external business environment factors (Yin, 2003).
However, it should address the common causes to change in dynamic project environments such as the IT and large construction project environments where customer based changes to the project are frequent directly impacting the scope, finances and scheduling on these projects. Factors like customer acceptance criteria, lack of a defined change control procedure, role of the change control board or steering committee and external variables like regulations and government policies pertaining to construction project environments need to be highlighted. There are often unforeseen changes that can occur in a project based business environment and the change management framework should cater to managing such unforeseen changes. This would require including procedural flows in the business operations that would cater to recognizing the change at an early stage and evaluating the impact against defined benchmarks moving on to facilitate the smooth execution of the change implementation. While managing change, it is important for organizations to measure and evaluate the change throughout the process to ensure success in accordance with defined objectives (Salminen, 2000).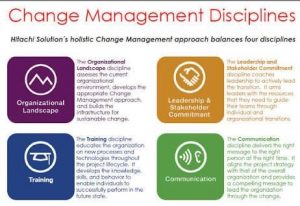 Recommendations to Caledonian LLC
In retrospect of the discussion above, it is evident that an effective change management framework is essential in order to manage change successfully within an organization. The Caledonian LLC organization has been experiencing primarily due to a lack of defined process to manage customer changes for the construction projects. The most important task for them is to highlight the strategy to manage scope changes or other relevant changes to the project by establishing a clear vision, identifying how the change will impact the overall project's defined criteria and defining clear responsibilities during change evaluation. The change then needs to be monitored throughout its implementation to successful closure. To implement this, the organization needs to formally establish a change control procedure or framework while keeping the following points or aspects during formulation:
Dedicated and committed management or leadership development, such as adopting to employing amulti cultural project group and employee empowerment.
Allowing sufficient resources for change implementation
Motivating and influencing people to change perception, trouble-shooting and risk mitigations. This may involve adopting to systems such as 'Kilmann's conflict management styles'
Enabling a diverse and open culture.
The following aspects hence need to be considered by the organization to successfully manage change.
Use of latest computer aided systems for enhanced productivity, effective commination, data transitions, cost estimations, risk measurements and mitigations. Use of BIM, for instance, can significantly reduce the disputes between teams such the construction and design teams, enhance cost estimations, enable auto update of real time data during the construction, help in generating accurate BOQs etc.
Keeping the customers involved throughout the process and gaining formal acceptance at each project phase. Reflecting any risk of changes in the approved method of construction or procurement strategies; to reduce the impact of changes and balancing the risk associated with the change
Signing on the scope and acceptance criteria with the customer for the scope and change implementation.
Measuring change performance and implementing best practices in similar change scenarios.
These success factors will enable the organization to better manage their change needs through an effective procedural flow that will ensure they achieve a competitive edge for business growth.
Chapter I- Introduction
As of recent global development trends, there has been a keen interest in pursuing infrastructure projects in Kuwait with the pattern veering towards investing in the Build, Operate and Transfer (BOT) projects. This global interest has further seen an upward momentum following the recently amended BOT legislation by the Kuwait Government (Sohail Barkatali, 2014). With the evolution of the financing of projects in Kuwait that was a major milestone that was achieved after the closure of the Az-Zour North IWPP phase I project in early January, the interest of global investors has sparked to new heights. The Kuwait government has revised the entire legal framework for BOT procurement of infrastructure projects in Kuwait in retrospect of the value this form of contracting is bringing to the projects and the economy at large. Following the amended BOT law, an increased number of contractors and bidders are now looking to maximize returns on upcoming opportunities and development initiatives as Kuwait has already undertaken some projects on public private partnership basis.
The history of build, operate and transfer BOT projects dates back to 2002 when Kuwait first started using the BOT model to construct its Sulaibiya wastewater and reclamation project that had a cost estimate of US$377 million. The ministry of public works signed on a 27 year concession for the investors and sponsors of the project to put together a 25 year debt that was regionally funded (Fahad Al-Azemi et al . 2014). Hence, there was a keen interest in pursuing built environment projects with a focus on employing the EPC procurement method. But, this trend witnessed a change with the successful closure of the Az-Zour North IWPP phase I project that propelled investors to pursue the BOT procurement method
Sohail Barkatali (2014) in his article 'The BOT Market Reopens' states that "The Az-Zour North IWPP phase I project was procured under a framework defined by two pieces of legislation. The BOT law that was passed in 2008, and the IWPP law, enacted in 2010 and amended in 2012. For IWPP (independent water and power producer) projects, the IWPP law prevails over the BOT law. However, where the IWPP law is silent on any matter, then the BOT law applies. Therefore, Kuwaiti projects procured as public-private partnerships are undertaken within the framework established by the BOT law and, for certain projects, supplemented by additional legislation". This supports the evidence for the growing feasibility of the Kuwait BOT market for undertaking infrastructure projects.
Problem statement / Rationale
With the ease and convenience of the BOT law, government consideration for further amendments in the law and the feasibility of the Kuwait market, it can be ascertained that the BOT procurement trends project a profitable upward curve (Fahad Al-Azemi, 2014). However, there are other risk categories to be considered when undertaking build-operate-transfer (BOT), infrastructure projects in Kuwait relevant to the construction industry and its environmental variables. It is important that these economic, social, political and technology related risks be evaluated through a sophisticated evaluation framework to further assess the feasibility of the BOT procurement in Kuwait projects and how it provides value for money.
The Kuwait BOT projects and case studies relevant to pursuing infrastructure projects are appropriate to provide evidence for the research claim and hypotheses. Kuwait BOT projects will further need to be evaluated to analyze the feasibility of this form of procurement and its profitability scope along with the study of potential risks that will directly impact such endeavors. The motivation for this research topic comes from the fact that BOT procurement has been a successful trend for construction projects across the globe especially the Middle-East and Kuwait presents a market reflecting economic boom. The research through literature review and other research methods would tend to investigate the hypothesis that if BOT procurement in fact does provide for money in Kuwait projects
Research Aim and Objectives
The aim of this study is to evaluate the feasibility of the BOT procurement trend in Kuwait infrastructure projects and provide evidence for the fact that the BOT projects in Kuwait do provide value for money. The aim also veers towards highlighting and evaluating the impact of specific risks involved in BOT projects with emphasis on the Kuwait Construction Industry.
The primary objectives of the proposed study include:
Evaluate different forms of project finance structures (such as BBFO, DBOT, BOT etc.) along with the most influential procurement systems (such as tradition, management etc.) utilized in the construction industry. Develop understanding of these systems in terms of pros and cons, especially with reference to delivery of large scale and public sector projects
To review relevant literature related to the BOT initiatives in Kuwait with a focus on the feasibility of such projects, and develop understanding of why is this so, and provide any statistical evidence through case studies to support the hypothesis.
To review the BOT legislation and the legal framework defined by the Kuwait government and evaluate the convenience and validity of the law to pursuing BOT projects successfully.
To evaluate through research techniques, the profitability scope of BOT projects and how they can provide value for money to the investors.
To evaluate the various risks and limitations associated with BOT infrastructure projects in Kuwait and their particular impact on the project feasibility.
To recommend strategic plans, risk management techniques and feasibility analysis of Kuwait BOT construction projects to prospective investors
 Research Question
The Following research question provides summary of above aim and objectives:
Does the BOT procurement system delivers value for money projects in Kuwait?
The answer to the above research question will be explained through recommendations in the form of strategies found relevant and important in this research data analysis.  
Chapter II- Literature Review
This section aims at highlighting the analyses of key literature reviewed to obtain a deeper understanding of the trends relative to different finance systems along with the build-operate-transfer BOT projects in Kuwait, and the underlying risks relevant to the execution of such endeavors having a direct impact on the project feasibility. The study will involve a thorough analysis of procurement and finance systems utilized in the construction industry across the globe, before focusing on Kuwait BOT projects being undertaken and their implications. 
The private sector will significantly gain informative insight from the research as Kuwait has not yet experienced an influx of private finance for infrastructure projects but with the advent of the BOT procurement method and the Kuwaiti legislation, the market is soon to benefit from private investment for large development projects. The private sector will benefit as they have limited knowledge of the business environment in Kuwait relative to BOT projects while the public sector will gain an insight into the partnership framework and the feasibility aspects for investing in BOT projects.  The evaluation and study of risks inherent in such projects will also be beneficial as effective risk management will increase the overall impact of the project thus providing value for money.
Fahad Al-Azemi (2014) in his article states "According to Gunn (2005), the importance of risk management to the success of BOT projects cannot be overestimated. There are many different types of risk and uncertainty involved in every construction project, however small. These may be: technical, economic, legal, etc., but they all ultimately involve an organization in financial risk. The risks pertaining to BOT projects are more complicated than the traditional methods, where the design is separate from the construction and the client is responsible for the project. This is not only due to the long duration, high investment and complicated methods of procurement, but also because all of these risks are combined, with the companies involved in the project assuming responsibility for a whole range of risks within the life-cycle of the project and the private sector taking responsibility for financial, design, construction and operating risks."
Hence, it is important to learn about the inherent risks to better mitigate them in successfully delivering BOT projects and enhancing their financial impact.
Chapter III-Methodology
The research method to be adopted in this research includes secondary data as well as primary data. Secondary data will be collected through literature review and analysis of case studies, quantitative as well as qualitative information related to the hypothesis of this research will be collected. The literature review will include journal articles, industry reports, business reviews and academic publications.
The secondary data will be collected through drafting surveys, questionnaires and interviews (primarily through sending drafted questionnaire via e-mail), which will be conducted for obtain the views of the current practitioners and/or stakeholders of construction industry of Kuwait. This will be completed to collect supplementary information to further support the stance of recent developments, as well to develop deep understanding of the issues, visions, scope and views of the practitioners on the different finance as well as procurement strategies currently being utilized, and to gain understanding of if they believe BOT is the future of the Kuwait's industrial future. The results of this research will analyzed in-light of the secondary research completed (literature reviewed) and will then be used as a case study relevant to Kuwait infrastructure projects. For the BOT procurement analyses and the following information will be particularly solicited.
The demographics sample for each project such as industry, functional area and particular location in Kuwait.
The method of procurement and contracting dynamics for infrastructure projects.
Estimated cost and financial returns of the project at completion to highlight the financial impact of the project and its implications on the Kuwait economy.
The particular impact of the BOT legislation on the development endeavors and it's comparison with other forms of procurement.
The effects and impact of business environment factors including other political, social and technological aspects on the feasibility of BOT projects.
The specific risks relevant to each case and their impact on project feasibility.
The investors and other project stakeholders' opinions about the feasibility of BOT projects in Kuwait and the value for money they reflect.
(More point will be added after undertaking a comprehensive review of literature in this area of research)
Chapter IV- Research Findings and Discussion
This section highlights the detailed quantitative and qualitative results assimilated as a direct consequence of the primary research methodology and data evaluation techniques. Supported through analysis tools, the chapter would discuss the findings along with the comparative analysis relative to the reviewed literature.
Chapter V- Conclusions
This section highlights the recommendations and the deciphered conclusion based on the research query in retrospect of the analytical data collected and obtained through primary research practices. The chapter would further shed light on the future implications of the topic in question with emphasis on the feasibility and prospective limitations with a future perspective.
References
Ackerman Anderson, L. and Anderson, D. 2001b. The Change Leader's Roadmap: How to Navigate Your Organization's Transformation. San Francisco: Jossey-Bass/Pfeiffer.
Adler, P.S. and Shenbar, A. 1990. Adapting Your Technological Base: The Organizational
Challenge. Sloan Management Review, Fall 1990, 25-37.
Alfa Annual Report, 2002. Helsinki: Edita Prima Oy. Beer, M. 1980. Organization Change and Development: A Systems View. Santa Monica: Goodyear Publishing Company.
Boddy, D. and Buchanan, D. 1992. Take the Lead: Interpersonal Skills for Project Managers. Hemel Hempstead, UK: Prentice Hall.
Bridges, W. 1991. Managing Transitions: Making the Most of Change. Massachusetts: Addison-Wesley Publishing Company.
Bendor-Samuel, P. 2004. Change Management Tools Key to Winning Internal Acceptance: Implementing Offshore Strategies. Outsourcing Journal, March 2004. Everest Partners L.P. Referred: 10.3.2006. Available: <http://www.outsourcing-journal.com/mar2004-changemgmt.html/>
Change Management Levels, G-static 2015. Available at: < https://encrypted-tbn0.gstatic.com/images?q=tbn:ANd9GcS5lQmthv-Zunr_epDmoze29TPJlPNvCWPSEXZj7146F3425e4zXM-UO-fSRA/>. Accessed [29 November 2015]
Change Management Disciplines, G-static 2015. Available at: <https://encrypted-tbn0.gstatic.com/images?q=tbn:ANd9GcQTJEPBOxUWieD8g--bCnN3GfttYU-7_l-EsnEJMbg9-2dkkQWcHGWm8MBsxA/>. Accessed [29 November 2015]
Change Management Leadership Guide 2011, Human Resources, Organizational & Employee Effectiveness. Ryerson University.
Dalziel, M.M. and Schoonover, S.C. 1988. Changing Ways – A Practical Tool for Implementing
Change within Organizations. New York: American Management Association.
De Looff, L. 1997. Information Systems Outsourcing Decision Making: A Managerial Approach. Hershey, PA: Idea Group Publishing.
Fiebig, A. 1996. Outsourcing under the EC Merger Control Regulation. 17 European Competition Law Review 1996, 123-133.
French, W.L. and Bell, C.H. 1999. Organization Development - Behavioural Science Interventions for Organization Improvement. Sixth edition. Englewood Cliffs, NJ: Prentice Hall.
Gartner, 2003. Gartner Says Half of ESP Projects Will Be Considered Unsuccessful for Not Delivering Anticipated Value. Outsourcing Strategies and Challenges Discussed at Gartner Symposium/Itxpo 2003 in San Diego. Press Release 24.3.2003. Gartner Inc. Referred: 18.11.2005. Available: <http://www.gartner.com/press_releases/pr24mar2003b.html/>
Gartner, 2004a. Gartner's people3 Says Most IT Leaders Implementing Organization Changes Fail to Adequately Consider Their Company's Ability to Transform. Press release 6.12.2004. Gartner Inc. Referred: 18.11.2005. Available:<http://www.gartner.com/press_releases/asset_115496_11.html/>
Paton, R. and McCalman, J. 2000. Change Management: A guide to effective implementation. Second edition. London: SAGE Publications.
Pendlebury, J., Grouard, B. and Meston, F. 1998. The Ten Keys to Successful Change Management. West Sussex: John Wiley and Sons.
Salminen, A. 2000. Implementing Organizational and Operational Change – Critical Success Factors of Change Management. Helsinki University of Technology. Executive School of Industrial Management. Doctoral Dissertation.
Stake, R. E. 1995. The Art of Case Study Research. Thousand Oaks, CA: SAGE Publications.
St-Amour, D. 2001. Successful Organizational Change: Effective Management of People and Cultural Issues. Canadian Manager. Summer 2001, 20-22.
Uusitalo, Hannu 1991. Tiede, tutkimus ja tutkielma – Johdatus tutkielman maailmaan. Juva: WSOY.
We know Where We're Going…But What's the Best Route, 2002. Alfa Group's Staff magazine Okay, 14.3.2002.
Yin, Robert 2003. Case Study Research – Design and Methods, Third Edition. Thousand Oaks, CA: SAGE Publications.
Ahmed, F.M.S.; Miroslaw, J.S.; Ismail, B. 2007. BOT viability models for large scale infrastructure projects, Journal of Construction Engineering and Management ASCE 133(1): 50–63.
Alduaij Osama Ibrahim. 2010. Arab Time Newspaper. Askar, M.; Gab-Allah, A. 2002. Problems Facing Parties Involved in Build, Operate, and Transfer projects in Egyp
Barkatali, Sohail. 2014, Kuwait: The BOT Market Reopens -- Az-Zour North IWPP, PPP Projects, Chadborne 2015. Available at: <http://www.chadbourne.com/Kuwait_BOT_Market_projectfinance/> Accessed [27 November 2015]
Delmon, J. 2000. BOO/BOT projects: A commercial and contractual guide, Sweet & Maxwell Limited, London, 1: 40–62.
Dey, P.K.; Ogulana, S.O. 2004. Selection and application of risk management tools and techniques for Build-operate-transfer Projects, Industrial Management and Data Systems 104(4): 334–346.
Fahad Al-Azemi, Khalid, Ran Bhamra, and Ahmed FM Salman. "Risk management framework for build, operate and transfer (BOT) projects in Kuwait." Journal of Civil Engineering and Management 20.3 (2014): 415-433.
Journal of Management in Engineering 18: 173–178. Baloi, D.; Price, A.D.F. 2003. Modeling global risk factors affecting construction cost performance, International
Journal of Project Management 21: 261–269. Cheung, E.; Chan, A. P. C.; Kajewski, S. 2010.The public sector's perspective on procuring public works projects ‐comparing the views of practitioners in Hong Kong and Australia, Journal of Civil Engineering and Management 16(1): 19–32.
Tiong, R.L.K. 1990. Comparative study of BOT projects, Journal of Management in Engineering, ASCE, January, 6: 107-122.
Tiong, R.L.K. 1995a. Risks and guarantees in BOT tender, Journal of Construction Engineering and Management, ASCE, June, 183–188.
Tiong, R.L.K. 1995b. Competitive advantage of equity of BOT tender, Journal of Construction Engineering and Management, ASCE, Sept., 282–289.
Tiong, R.L.K. 1995c. Impact of financial package versus technical solution in BOT tenders, Journal of Construction Engineering and Management, ASCE, Sept, 304–311.
Tiong, R.L.K. 1996. CSFs in competitive tendering and negotiation model for BOT projects, Journal of Construction Engineering and Management, ASCE, Sept, 202–211.
Tiong, R.L.K.; Alum, J. 1997. Final negotiation in competitive BOT tender, Journal of Construction Engineering and Management, ASCE 6–10.
Tiong, R.L.K.; Yeo, K.M.; McCarthy, S.C. 1992. Critical success factors in winning BOT contracts, Journal of Construction Engineering and Management, ASCE, June, 217–228.
United Nations Industrial Development Organisation UNIDO 1996. Guidelines for Infrastructure Development through Build-Operate-Transfer (BOT) Projects, Vienna