Strategies for Life Safety in the building
The most important aspect of the life safety strategy is the 'high rise evacuation process' in the buildings as it can save the life of the occupants and the emergency safety team. The safety of life can be provided to the building occupants either by providing safe evacuation procedure or by providing in-place fire protection (SFPE, 2000)
Considerable number of safety exits should be provided with appropriate widths for safe evacuation. The building occupants must be provided an easy access to multiple exits so that the exits could be easily found and that not all of the exits are blocked in case of an emergency. The exit route must be constructed as fire rated protected. This rout may also be smoke protected to provide smoke free exit to the occupants.
The access path to the exit route and the subsequent exit is designed such that the occupants can find this path along the offices or shops. The stair ways in the high rise buildings can also provide the exit path. Many safety codes require that the exit path leads the occupants directly outside to a safe place, however codes such as (NFPA 101) allow maximum of half of the exit to discharge inside the building if some provisionary conditions are met.
Total evacuation plan is implemented during the fire emergency as it signifies the safe evacuation of all the residents of the building. Phased evacuation is however used for multiplex buildings, residential buildings and high rise office and malls. At the movement activation point, the residents in the first affected areas are evacuated first, than the other residents are evacuated. It's a schematic process that helps to avoid creating panic.
Simultaneous evacuation involves in managing the psychological and physical responses of the people
Usually used for evacuation of malls and cinemas.
Single stage evacuation, the fire alarm
Two-staged evacuation, a quick investigation is taken and a code is send to the employees for warning, then upon decision, fire alarm and sprinkler systems are activated.
Active Fire Protection System
The following active safety fire protection systems/tools and equipment are used for such buildings;
Smoke detectors/Alarms; these are used to detect smoke from suspected fire source and are used to alarms the occupants of the potential hazard
Fire alarms; are used to alarms the occupants
Fire extinguishers; Small fires can be extinguished without evacuation by using fire extinguisher provided at designated places in each area. Trained personnel may use fire extinguishers, but should constantly evaluate the fire and be ready to evacuate if the fire cannot be controlled
Automatic sprinkler ion; these are used to extinguisher fire once it's been activated by the user. This is a very useful tool for quick fire extinguishing in large buildings
Voice communication system; this enables the fire fighting team or the residents to communicate and alert the people around
Messages and instructions; This is very valuable tool than can guide the residents in the emergency situation
Fireproof lift systems; this ensures that the users that the lift are not stuck/injured inside the lift
Protected corridor and exit doors; ensures that the residents find a safe passage out
Fire hydrants; provides water to fire extinguishing team
Fire buckets or fire hoses; can be useful to eliminate small fires
This complete fire protection system is very elaborate but it can be very expensive, however there are minimum requirements that a system should follow such as placement of the fire fighting equipments, safe building design, placement of clear safety signs etc.
The fire strategy is designed to fulfill and achieve the objectives of the various hearth building laws. The multi-use building features a shopping center occupying one floor. There should be at least 2 fire escapes in the building. Entrance to the fireplace escapes should be protected by locked doors that are preferably fire resistant (NFPA 101).
Distance for travel to the hearth exits is calculated based mostly on the occupant load and also the expected time for evacuation. The exit widths are designed to be large enough to evacuate this load of occupants. Clearly identifiable and readable signs are placed to indicate the location of exit doors. Fire fighting equipments are put in like portable fire extinguishers, Sprinklers, hearth doors etc. Built in architecture and revised architecture are compared. The structure is designed to resist intense fires and have a few hours fire resistance rating. It is expected that people should move towards safe location before the fire is quenched.
Fire trucks should have easy and clear access to the central building in fire cases. As shown in fig below, sufficient space for a fire truck to adopt a hardstand position from where the fire can be doused is shown. Building and floor occupant load factors are used to calculate the number of people who should be allowed to occupy one square meter of space. It is decided by the fire fighting agencies and as per international laws and rules.
In case of a Fire Emergency, the Security team must be notified immediately. Security department has the training and responsibility for managing fire emergencies and summoning outside assistance when necessary. During a fire emergency, only authorized individuals may remain in the building to fulfill their responsibilities. All other occupants must immediately evacuate the building in accordance with the emergency procedures. Unauthorized re-entry into a building during a fire emergency is not permitted (NFPA 101)
Building occupants are not required to fight growing fires. Individuals who have been trained in the proper use of a fire extinguisher and are confident in their ability to cope with the hazards of a fire may use a portable fire extinguisher to fight small fires. Fire fighting efforts must be terminated when it becomes obvious that there is risk of harm from smoke, heat or flames.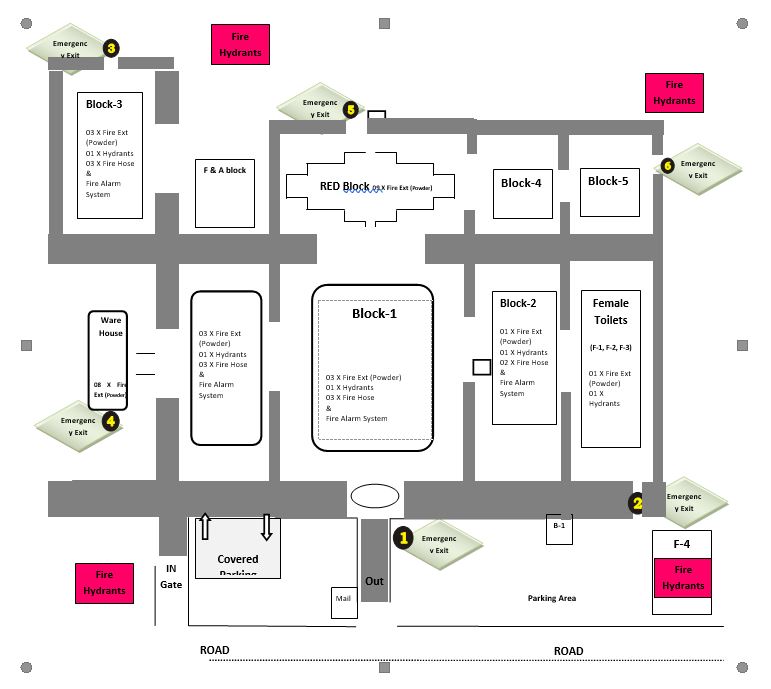 Figure-1: Active Fire protection system case study
 Emergency Action Plan
Each building must designate a safety Incharge who is the first point of contact for questions about the emergency procedures and the emergency action plan. The details of locations of Installed Active Fire Protection Systems such as Fire Extinguishing systems must be in position of the safety Incharge.
Fire Exit Map/route must also displayed along with the necessary information regarding the fire exits. For Small Fires, Portable fire extinguishers suitable to the conditions and hazards involved should be provided and maintained in an effective operating condition. For Large Fires, Fire hydrants should be installed that shall be used for specially trained personnel of fire extinguishing services.
Portable fire extinguishers shall be conspicuously placed where they will be readily accessible. Extinguishers shall not be obstructed or obscured from view.
Portable fire extinguishers shall be given maintenance service at least once a year and a written record shall be maintained. Building Services is responsible for obtaining annual maintenance for the extinguishers.
Monthly inspections which entail visually inspecting for broken seals, damage, and low gauge pressure, depending on type of extinguisher, are performed by Building Services personnel.
Employees designated to fight fires must receive training in the general principles of fire extinguisher use and the hazards involved with initial stage fire fighting.
In case of an emergency, emergency evacuation procedures must be followed. After the building occupants have left the building through the nearest stairwell, they should go to the Designated Assembly Point (e.g. back of building). At the assembly point, supervisors will account for personnel and notify the Safety Incharge or security Team if any personnel are missing.
During an emergency, visitors who may not be familiar with this plan must be informed of the requirement to evacuate. Special attention should also be given to any persons with disabilities, especially those who are visitors or unfamiliar with the building.
Additional Duties: Additional duties may be required for assistance during an evacuation or the shut-down of special processes or equipment.
Training: The building manager of the safety Incharge is responsible for training its employees on all elements of its emergency action plan. New employees must receive training when first assigned to the department. Additional training is necessary when an employee's required actions under the plan change, or when there are changes to the plan.
Additional training assistance should be attained when so required through government safety departments