Introduction
In the 21st century, the majorly of organizations are encountering dynamic challenges in establishing a corporate and sustainable strategy (Rimmer, 2018). The concept of globalization has taken the business into a more competitive environment where strategic thinking and sustainable implementation of practices have become necessary. According to Akakpo (2019), a sustained competitive advantage is established when a company develops and applies a strategy with added value. It may be unique and other companies cannot duplicate its development and benefits. Generally, a corporate strategy includes various elements like planning, commitments, decisions, and actions for attaining strategic competitiveness and projected returns (Almuzel, 2018).
The current report is developed to analyze the strategic development and planning of Tesla Company which engineer, manufactures, and sell electric vehicles as well as energy solutions. Tesla follows a global standard of strategic management because of the high demand for reducing vehicle costs and low pressures for local responsiveness (Song, 2019). The company's strategy is mainly focused on scaling up its production and international operations. Here Fisher's (2019), research relates that in business, the strategy is all about actions and the steps a business owner follows to bring productivity and competition. In its strategic development, Tesla has variations in the business establishment as well as challenges to meet (Siriwardane, 2018). The role played by a business strategy is significant as it creates the future progression of a company in today's environment. In this regard, strategic analysis and planning provide a holistic view of a company's overall performance and the potential it acquires (Mayfield, 2018). Hence, the strategy sets the basis for establishing sustained business performance with constant improvement and changes in business environments.
Company Overview
In the year 2003, a collection of engineers from Silicon Valley established Tesla Motors with a strategic aim for the improvement of the sustained vehicle industry by developing substantial green autos for the market (Boggild, 2016). The company focused on creating rapid torque with amazing power that has zero outflows. Tesla's contributions to the vehicle industry are without a doubt probably the most creative cars on the planet. The production of Tesla Motors applies the latest innovative structures that are one of a kind with advanced robotic technology for the engineering process of making high-quality electric vehicles (Akpabot, 2019). Tesla Roadster was the first electric car introduced by the company in the year 2008. This new vehicle was a big achievement for tesla as it was a fast-performance sports car that could speed up to 60 mph in 3.7 sec with 245 miles running of each charge of the battery (Rimmer, 2018).
After the Roadster, the next innovation introduced by Tesla was Model S in the year 2012. It is the world's first exclusive electric sedan with unique technology, stunning aesthetics, and specific principles. With these qualities, the car was entitled Motor Trends Car of the Year 2013 (Borén, 2017). Additionally, the car achieved a rating of 5 stars for its security technology by the US National Traffic Safety Administration. Tesla was also efficiently listened to in Forbes 2015 for the No.1 positioning of "Planet's Most Innovative Companies" (Nurhadi, 2017). 
Elon Musk, CEO of Tesla accepts that Tesla is not only a car-manufacturing firm; he imagines Tesla as a future innovation-based firm that targets making practical energy available to the world. The company's exceptional customer service process with innovative ideas, stations for supercharging, and battery exchange features make Tesla an excellent achiever corporation. (Robert, 2017).
External Analysis of the Company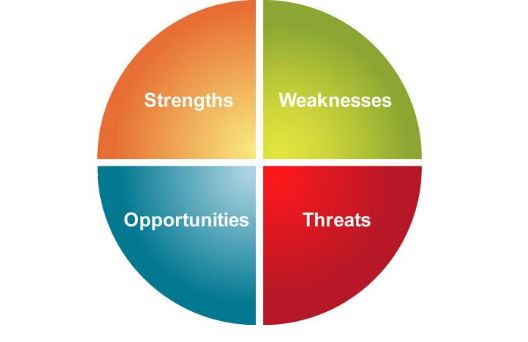 SWOT analysis 
Among the automobile industry, Tesla has emerged as one of the most discussed and analyzed companies with a significant impact on the economic development of the industry (Boggild, 2016). To understand the external factors that contribute to the strategic management of the company, a SWOT analysis is given below:
Strengths

Any company is as good as it employs in competitive industries. Tesla is one big example of such companies which is remarkably successful due to its diversity and innovation in technology (Alghalith, 2018).  

The increase in sales of Tesla marks it as the leading automotive company delivering 367, 500 vehicles to date. The unparalleled advancement of luxury and innovation both have taken the company to new levels of success leaving behind exclusive companies like BMW and Mercedes.

Another strength of Tesla is that it is the best company with the finest electric cars (Mayfield, 2018). When compared by the range, Tesla's cars cover the best and maximum distance i.e. 600 kilometers on one time charged battery (Song, 2019).

Weaknesses

One of the weaknesses that Tesla faces is the high-quality standards of innovation that become a complicated environment for production being at risk (Yang, 2017).

Additionally, the introduction, manufacturing, and production delays affect the launch of their new vehicles making the competitive edgeless ratio. 

Another weakness is the issue of supply and demand as due to complex experiments and procedures, the company faces an unbalance system of meeting the required production (Liang, 2017). 

The major reason for decreased production is the limited availability of batteries. The shortage of charging supply affects sales resulting in the company's reputation being at risk (Meng, 2017).

Opportunities

The most credible opportunity from which Tesla can gain potential benefits is by expanding its sales in the Asian market (Tehseen, 2018). Asia is an untapped market for electric and innovative automobiles and Tesla can avail the chance to prove its efficient and exceptional production of electric cars.

Another opportunity that can benefit Tesla is the affordability of electric cars (Cheong, 2016). Through the launch of Model 3 which is an affordable version of Model S, the company can expand its audience market. 

A big game-changer for Tesla can be the introduction of in-house technology for battery production. The company aims to develop its battery cells which will increase the manufacturing cost and reduce the cost of production (Liu, 2017).

Threats

Despite Tesla's assurance of premium quality and exceptional standards of production, the company has the biggest threat of product liability claims (Meng, 2017). Even though, the company had launched various autopilot vehicles to address the liability concerns, however, in case of an accident none of them were successful. 

Another emerging threat for the company is the extensive competition from alternative vehicles as well as self-driven technology (Cheong, 2016). Most of the automobile companies that belong to the luxury class including Mercedes, BMW, and the economy class Toyota and Ford are in line to give tough competition of future technology in electric cars

Apart from this, the unsustainable confidence and increased disbelief also affect the company overall (Ferreira, 2019). The deficiencies and product defects cause distress among users which may impact the business development in the long run.
PESTLE Analysis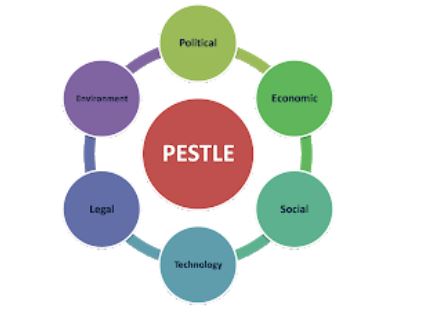 Political

Unpredictable government tenures and system for the coalition

Changing economic reforms by the government

Extended FDI in retail to the ratio of 51%

Economical

Economic recession and crisis across the world.

Reduced GDP growth

Increased Inflation rate in developed countries.

Social

Rapid adaption of the young population

Low level of customer service

Cross-cultural influence 

Technological

Strong IT workforce but less skilled people.

Innovation in new designs and structures

Advanced supply chain system 

Environmental

Green environment preference

Lack of Recycling concept

Climatic impact on the structure

Legal

Taxation laws are not favorable in every country.

Cost of labor

Rules for clearance to establish a firm in a new country
Industry Analysis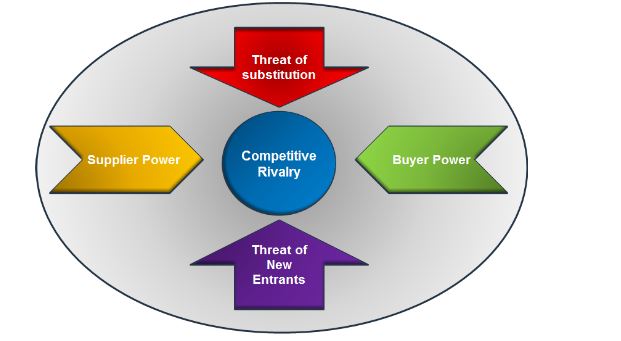 Porter's five forces
The strategic measures and planning of Tesla support it to maintain profitability and address the competitive challenges that come along. To understand the strategic approach of the company, Porter's Five Forces analysis is outlined. Through this analysis, the external factors that contribute to the development of the automotive industry are analyzed.
Competitive Rivalry
The market for electronic vehicles is exceptionally tough and serious for Tesla (Yoffie, 2019). In the competitive rivalry force, the impact of competition is examined in the automotive industry. The external elements liable for its competitive rivalry with Tesla are: 
The number of companies is a weak force.
Companies with aggressive innovation are a strong force. 
The exchange of costs is a low and weak force.
This external factor from porter's five forces detains the power of rivalry on companies like Tesla, Inc. In any case, these businesses are usually vigorous in improving and evolving their products.
Bargaining Power of Tesla's Buyers
In this part of the five forces, the impact of clients is characterized by the conditions of their products. In the case of Tesla, its customers are the major factor that decides the progression and income of the business. The impact is assessed through the industry of battery and solar panels that base the production of Tesla's vehicles (Almuzel, 2018). The following variables and their forces keep up the moderate force of the client's bargaining levels on the organization: 
Less cost of exchange
Accessibility of Moderate substitute
Low ratio of purchase
Bargaining Power of Tesla's Suppliers
The business of Tesla is dependent on the consistent association of its suppliers. In this part, it is depicted how suppliers develop the conditions of business by putting an impact on the access to materials required by the company (Yacoub, 2018). The moderate power developed by the external elements that intensify the bargaining power of Tesla's supplier is as below:
The a moderate level of association.
The moderate size of suppliers 
Moderate stock level
Threat of Substitutes
In the automobile and energy industry, Tesla encounters the impact of substitutes due to various conditions (Rimmer, 2018). The external variables and forces associated with them lead to the moderate force of the substitution risk against the company that is categorized as: 
Low exchanging costs 
Accessibility of moderate substitute
Moderate execution of substitutes
The threat of New Entrants
In business, new entrants are the new companies that affect the conditions and associations of the business by determining their performance (Meng, 2017). This part of the investigation considers the external variables and the forces that make the weak power of the threat of a new company as:
Strong Expense of brand improvement 
Strong Expense of working together 
High economies of scale
Internal Analysis
Value Chain Analysis
| | |
| --- | --- |
| Inbound Logistics | Tesla owns a manufacturing facility in Fremont, California USA. Both warehousing and manufacturing processes are done in this location. Tesla has also leased various other warehouses in different corners of the world including America, Asia, and Europe. |
| Outbound Logistics | The leading manufacturing network of Tesla is based in Gigafactory Nevada. Tesla ships its electric vehicles to its stores in the US and 29 countries around the world. |
| Operations | Tesla emerged in 2003 as an electronic vehicle manufacturing and assembling company. The operations of Tesla are based on the automotive segment and energy generation while storing the capacity of solar energy as well. |
| Marketing & Sales | Tesla has a less marketing approach as compared to its competitors. The company usually uses its website and other digital sources for marketing and promotions. |
| Services | Tesla offers after-sale services to its customers through a wide network of retail stores and service stations that are located in various countries of the world. The customer service of Tesla is not completely favorable for customers. |
Resource-Based View Framework
Tangible 

Intangible 

Human 

Financial

In a short time, Tesla has managed to make ground in the markets of Canada, Australia, and New Zealand with various investors like Google, and Daimler.

Physical

Across the world, Tesla has managed to open more than 50 stores and a Gigafactory for manufacturing batteries.

Innovation

The key element of success for Tesla is its innovation that stands out in the competitive business market.

Reputational

Tesla owns the repute of being one of the most advanced and recognized electric vehicle manufacturers. 

Specialized Skills

Tesla has the most talented and efficient workforce with special skills for innovating different products.

Research & Development

The company focuses highly on the R&D department through which the team highlights improvements and advancements.
VRIO Model
VARIOUS ANALYSIS

V: Value creating potential

R: Rarity

I: Imitability 

O: Organisation Appropriability

S: Substitutability 

GRADING KEY

A: Outstanding Value and Performance

B: Valuable but not vital source of advantage

C: Beneficial but less significant

D: Unlikely to be sustainable

 

V

R

I

O

S

 

Strategic Implications

CORE COMPETENCIES

Management & Leadership

A

A

A

A

A

 

JB Straubel is the co-founder and CTO of Tesla and is a skilled professional in the field of motor engineering and design. The company also includes veterans from the industry in positions like VP, VP Powertrain, and VP Supply Chain. The combination of expert experiences offers great value and advantages to the company (Borén, 2017).

Powertrain Technology

A

A

A

A

A

 

Tesla's exclusive Powertrain and Lithium particle battery for controlling Electric cars are inventive innovations and provide its vehicles with a mechanical and execution advantage (Borén, 2017).

Advanced Manufacturing Plant

A

A

A

A

A

 

One of the world's best elite car manufacturers is Tesla's factory in Vermont, California. The factory owns around 5.3 million square feet of space for assembling and management (Broman, 2017).

Super Charger Stations

A

A

A

A

A

 

The company owns an extensive network of stations for Super Charging across the world. It helps the customers charge their vehicles quickly and can change their batteries in travel mode as well (Robèrt, 2017).

Strategic Alliance

A

A

A

A

A

 

To maintain strategic coalitions, Tesla has established strategic alliances in different forms as: 

Alliance with Suppliers: Lotus Cars, Panasonic

Research and development alliance: Panasonic

OEM alliance: Toyota, Daimler
Strategy Evaluation
 Merger with Solar City
In the year 2016, Tesla announced the creative idea of gaining electricity generation concept by acquiring SolarCity which is a solar panel producer. The company merged and offered $2.6 billion in an all-stock offer. The CEO of Tesla, Elon Musk, efficiently accepted the offer as the merger will provide huge income outflows for the company's development. Tesla being an eco-friendly company emphasized the vision of storing energy and promoting a green economy. Cheong, 2016). However, the experts from Wall Street were concerned about this merger not being practically successful and may trouble the company with heavy debt. The criticism of Musk using this offer for personal advantage also speculated concerns in the business environment. Apart from all the concerns that raised potential conflicts due to the possession of 20% stock by the owner of Tesla, the merger resulted in no benefits for both Tesla and SolarCity in personal. This case has been of greater significance in assessing the strategic and financial approaches followed by Tesla for business expansion and growth (Müller, 2017).
Since the acquisition of SolarCity by Tesla was made in 2016, the figures from 2017 and 2018 will be utilized to uncover the change concerning its monetary wellbeing, benefit, and income (Li, 2018). Generally, it may be seen that by securing the offer, Tesla has gone up 68% in sales. This is sensible since the product development has been extended. However, its gross edge reduced from 23% to 19% because the expense of production amplified by 76.6% (NASDAQ, 2017). This ought to be upon SolarCity since it was liable for concerns concerning the expense and productivity of developing and introducing the products (Hettich, 2017). It appears that as an innovation firm, R&D took a major piece of working costs. It would be reasonable that the costs for improvement and research increased by the greater part since the two companies needed innovation to keep an upper hand in the market. Another working cost additionally went up by over 70% (Mayfield, 2018). Even though Tesla endeavored to advance productivity and deduct the cost, it may take a steady timeline for Tesla to consider a business model to deal with the all-encompassing business. The multiplied negative figure in benefit infers that the kind of business that Tesla is attempting to do with development sets aside some effort to be promoted and needs to discover an approach to support the business from operation (Siriwardane, 2018).
Three SAFe Test
| | |
| --- | --- |
| Suitability | The given case of the Tesla and SolarCity merger depicts a productive approach with the element of suitability applicable to Tesla (Mayfield, 2018). The strategy is suitable in regard if revenue generation where the production cost may have increased simultaneously. However, the suitability of SolarCity panels for power generation and the green economy are significant opportunities that meet in the required strategy (Madson, 2020). Even though the worries of debt concerns and production costs increase, the concept will eventually be helpful for both companies to form an efficient and strong collaborative innovation. |
| Acceptability | In concern of the Acceptability of the proposed strategy, it may develop the element of risk in the context of innovation through solar panel energy. The practice is new and stakeholders tend to invest in established productions (Kremer, 2020). Tesla may also face issues in gaining returns through merger productions and promotions. It is likely to take time for innovation to become a needful asset for a customer who wishes to spend more.  |
| Feasibility  | Without an appropriate and feasible business model, this merger may not work out well in the future. Tesla does not focus much on its marketing strategy which is a big concern for marketers and stakeholders (Molenaar, 2020). Initially, the practice of newly developed products will be a complex task that both companies have to configure upright. In case of defects or damage to a product accidentally, the acceptance and convenience element is questioned making it a non-feasible practice. |
Conclusion
Developing a strategic report for a company like Tesla is a significant contribution toward research as the company itself is efficient to perform research and development. In light of various analyses, concepts, and strategies the overall analysis in this report is mainly focused on innovation and technology development with new opportunities and the manner of business followed. It is fundamentally significant to consider the approaches and concepts Elon Musk produces that are effective for both technology and the environment. However, through external and strategic analysis, it can be concluded that the projected efficient operational system does not run well. It can be considered that the acquisition of SolarCity may support Tesla in achieving goals and expanding markets. Although it requires a long way to go for both companies, the strengths and opportunities for Tesla are numerous that can benefit from the financial upgrade. Hence, it is necessary to further address the long-term and short-term orientation of the merger to examine future developments and projections.
References
Akakpo, A., Gyasi, E.A., Oduro, B. and Akpabot, S., 2019. Foresight, organization policies and management strategies in electric vehicle technology advances at Tesla. In Futures Thinking and Organizational Policy (pp. 57-69). Palgrave Macmillan, Cham.
Alghalith, N., 2018. Tesla: innovation with information technology. International Journal of Business Research and Information Technology, 5(1), pp.37-51.
Almuzel, M., Goudarznia, T., Daneshi, A., Saadatmand, M. and Yacoub, M., 2018. Tesla Solar Roof Marketing Plan.
Boggild, L., 2016. Investors watch Tesla. Alternatives Journal, 42(3), p.11.
Borén, S., Nurhadi, L., Ny, H., Robèrt, K.H., Broman, G. and Trygg, L., 2017. A strategic approach to sustainable transport system development–Part the case of a vision for electric vehicle systems in southeast Sweden. Journal of Cleaner Production, 140, pp.62-71.
Cheong, T., Song, S.H. and Hu, C., 2016. Strategic alliance with competitors in the electric vehicle market: Tesla motor's case. Mathematical Problems in Engineering, 2016.
Ferreira, M., 2019. Tesla and the electric vehicle market in 2018 (Doctoral dissertation).
Hettich, E. and Müller-Stewens, G., 2017. Tesla Motors. Business Model Configuration.
Li, Z., 2018. Strategic Audit on Tesla.
Liu, J.H. and Meng, Z., 2017. Innovation model analysis of new energy vehicles: taking Toyota, Tesla and BYD as an example. Procedia engineering, 174, pp.965-972.
Madson, K.M., Franz, B., Molenaar, K.R. and Kremer, G.O., 2020. Strategic development of flexible manufacturing facilities. Engineering, Construction and Architectural Management.
Mayfield, E.S. and Siriwardane, E.N., 2018. Tesla-SolarCity.
Rimmer, M., 2018. Elon Musk's open innovation: Tesla, intellectual property, and climate change. In Intellectual Property and Clean Energy (pp. 515-551). Springer, Singapore.
Siriwardane, E.N. and Mayfield, E.S., 2018. Tesla-SolarCity.
Song, K., 2019, December. Does the Acquisition of SolarCity Benefit Tesla's Shareholders?. In 2019 International Conference on Economic Management and Model Engineering (ICEMME) (pp. 536-538). IEEE.
Yang, S. And liang, C., 2017. Analysis on the Competitiveness of Tesla Development Mode and Its Enlightenment to the Development of Chinese Electric Vehicle Industry. DEStech Transactions on Environment, Energy and Earth Sciences, (epee).
Yoffie, D.B. and Fisher, D., 2019. Elon Musk's Big Bets Update, 2019.