Abstract:
The growing dependence of automotive industry on oil and gas has remained a major cause of concern over the years. Furthermore, the global warming phenomenon is pushing to achieve reduction in hydrocarbons consumption and emissions and improved fuel consumption. The G8 countries have taken serious steps to control the alarming levels of global warming. Many energy based industries including the automotive industry are under immense pressure to spend wisely in research and development to identify ways of keeping the carbon emission levels at low. This paper briefly discusses the challenges faced by the automotive industry in Europe and evaluates the existing technologies. Furthermore, the potential future developments for power trains are also highlighted, with the main focus on electrification and hybridisation to achieve the emission targets set by EU for the region. 
 Automotive Industry in Europe:
Automotive industry in the UK and Europe is of great significance to the economy of the region. According to the figures published by Automotive Technology centre, there are more than 22000 people working in the production and research & development sectors in this industry. A large number of automotive companies and engineers are also active in the field of power trains development which is directly associated to the subsystems, transmissions and production of automotive engines (Kuhn, 2010). It should be noted that companies like Bosch Transmission Technology and Ford are two of many key players in this field. A lot of research has been conducted by other companies in an effort to identify ways of improving existing powertrains to link mechanical and electrical nature of the innovative powertrains to controls such as Flanders Drive, FEV, GIF, TNO and DTI (Besouw & Huijbers, 2012).
The concept explained above is supported by most academic and educational research organisations in the region.  The automotive industry has changed considerably over the last 8 to 10 years. The car production industry was hit hard by the vanishing of the Smart ForFour and the by Diamler Chrysler introduced model. On the other hand, the production of heavy vehicles including trucks increased dramatically over the same period of time. Furthermore, the subcontractors related to these car and truck companies experienced the same fate (Noise Innovation Programme IPG, 2003).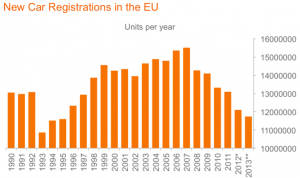 Figure 1: New Car Registrations in Europe
Source: European Automotive Manufacturer's Association, Moody's Investors Service
2012 estimate based on 11 month performance
2013 estimate based on forecast by Moody's Investors Service
It is worth pointing out that the key players in automotive industry of the European market can benefit greatly from the economic growth seen in the global automotive industry. The year 2008 turned out to be a disaster for the auto industry as several key players suffered heavy financial losses due to the recession (R&D Technology Map, 2011). Although things have gradually improved since 2011, there is lack of sufficient research investment to ensure improved economy in this sector.
When looking more critically at the development of power trains inside the companies such as Ford, DAF etc, a very different scenario is observed. In recent years, DAF trucks turned into a leader in engine technology and eventually produced truck engines for the US market. It should be noted that there is a need for significant financial investments and increased resources to achieve such success. Similarly, Aachen FEV also experienced significant growth and increased profitability by proving complete engineers solutions for powertrains as they expanded their business from only engines to complete power trains that  include EV's, hybrid as well as the control systems (Clapp, 2005). Following these success stories, new industrial partnerships have been formed and more educational and research programmes are started in order to cope with the challenges the increased demand for improved technology. A number of universities in the UK have designed special automotive engineering programmes to prepare young and highly capable engineers in the field control, electric and mechanical engineering (CALM Strategy Paper, 2002).
Present Scenario
As discussed before, the present transmission and the engine line up is changing dramatically. Over the last few years, several new technology paths have been introduced including downsizing, electrification, hybridization and down speeding. Suppliers and Original Equipment Manufacturers are experiencing strained resources, thanks to the problems associated to multiple tasks handling (Cueppers & Quieter, 2002). The global financial crisis of 2008 further did not help the cause as automotive industry is slowly recovering from the financial setbacks. It seems as if this trend will continue for the upcoming few years and will be discussed in more detail under the Future Developments chapter.
Legislation:
It should be noted that legislations is the cause to most technical problems associated to the passenger car industry and the truck industry; cases when manufacturing trucks or passenger vehicles technology is pushed to new limits to deal with the legislations directly related to the emissions Carbon Dioxide, Carbon Monoxide, Hydrocarbons (also known as THC in the automotive industry), fuel consumptions, Particular Mass and Nitro Oxides. The figure 2 given below shows the relation between the diesel engines to global emissions. Figure 3 further shows Mercedes Benz' answer to these challenges (Besouw & Huijbers, 2012). There is no denying the fact that the requirements related to carbon emissions and fuel consumption are quite difficult to fulfil but original equipment manufacturers including Mercedes Benz have improved the overall efficiency of their vehicles considerably by increasing the comfort and safety level.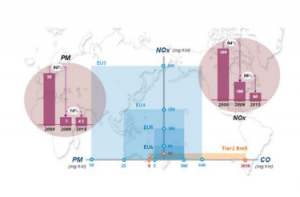 Figure 2: Worldwide standards for diesel emissions
Source: European Automotive Manufacturer's Association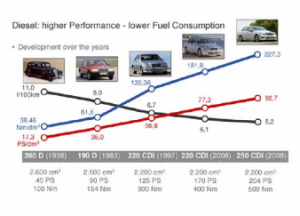 Figure 3: Fuel consumption improvements vs power density
Source: Automotive Technology Centre Europe
When analysing ways to reduce the carbon emissions level from diesel engines from both trucks and passenger vehicles, it is clear that overcoming these challenges will not be easy especially with keeping the fuel consumption efficiency at an acceptable level. Furthermore, there could be an increase in overall cost of the vehicle production (Besouw & Huijbers, 2012). The carbon emissions targets set by the European Union for gasoline engines are certainly tough to achieve as shown in the figure 4 below. Concluding, it will not be wrong to say that suppliers and manufacturers of cars including the most premium manufacturers are far from the fleet proposal for 2019 and there is need to evaluate the existing technologies to achieve the targets set by the EU.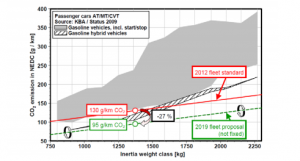 Figure 4: Inertia weight class vs CO2 emissions associated to gasoline powered vehicle engines
Existing technologies:
Gasoline Engine technology:
As discussed before, the entire automotive industry is driven by the legislations associated to carbon emissions reduction. The current technology paths include hybridization fully electric vehicles, downsizing of gasoline engines and state of the art after treatment systems. All these technologies are intended to meet the emissions target set in the region. Looking at the modern gasoline engine technologies, it will not be fair to highlight the twin air engine produced by Fiat Power train Technologies department, which is considered as the most serious effort made towards reducing the carbon emission from gasoline engines (Crolla & Behrooz, 2012). Reduction in pumping losses through advanced valve train control and downsizing, the 0.9i displacement engine is based on the advanced engine block design and the turbocharger technology to ensure improved fuel consumption and reduction in CO2 emissions as well as reaching power levels of fifty percent larger displacement. The Figure 5 below shows the relation between the displacement and efficiency in order to select the number of cylinders.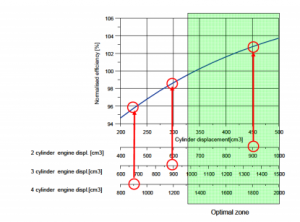 Figure 5: Energy Architecture vs Thermodynamic Efficiency
Source: Automotive Technology Centre Europe
Diesel Engine Technology:
Internal friction reduction is a key area of interest for many engine developers regardless of the type of engines: diesel or gasoline. The reduction of friction in both trucks and passenger cars have been achieved by extensive research and an around forty percent on ring piston to wall friction has been recorded by use of new honing techniques. This advancement in technology has certainly played a key role in reducing the overall fuel consumption and the CO2 emissions. Use of variable oil and water pumps is made frequently in order to deal with the losses in the drive of the auxiliary systems. These water and oil pumps ensure a very accurate balance between engine condition and the pump volume and pressure, thus reducing the energy losses and allowing highly advanced heat management (Gott, 2009).
Hybrid and EV technology:
The entire automotive industry was stunned when Toyota introduced their first ever hybrid car Toyota Prius in 1997. Soon, the company became the market leader in the market of hybrid vehicles production and implemented the torque split hybrid technology on other models as well. The system or technology incorporated by Toyota is not discussed under this chapter but it will be interesting to see how Toyota cope with the challenges associated to fuel consumption and performance. It should be noted that most of these systems are developed in a way that they can be added to current power trains. The introduction of lithium cells have certainly led to a rise in the demand for electric vehicles in recent years.
Future Developments:
As discussed before, the CO2 targets set by the European Union for the region are the primary driver for the future for all car and truck manufacturers. The figure 6 below shows the expected CO2 emission level for the automobile industry in the future (Besouw & Huijbers, 2012). It is forecasted that there will be an increase in the number of vehicles use for public and individual transportation (Vaughan, 2001).
Figure 6: CO2 emission reduction
Source: www.forbes.com
Passenger Cars:
Looking at the roadmaps of some of the TRI supplier and Original Equipment Manufacturers, we will be in a better position to assess the possible future trends and developments. With requirements directly related to CO2 emissions and fuel consumption getting tougher, it will not be wrong to say that the current development paths are unlikely to continue in the future. Electric Vehicles and hybridization certainly seem to be the future for research and development sector of automotive industry (Vaughan, 2001). However, the importance of gasoline engine in the future still can not be under estimated considering the new emissions limit placed for PM and NOx. With the HCCI theories under development, the two engine types; gasoline and diesel are expected to come close to each other. The gasoline engine may experience further downsizing under the FEV, Mahle/Bosch and AVL notions (Sanberg, 2001).
The new boosting theories under consideration, there is a significant chance of an increase in the development and production of turbo superchargers. The TR1's mode is highly unlikely to be the preferred combustion strategy as the gain pumping losses reduction does not take into account the increased system costs and is simply not big enough (Besouw & Huijbers, 2012). The development of direct injection systems will take the centre stage and tumble air movement will also be a key area of research and development. Furthermore, new and more improved spray guided systems will be introduced as well as an increase in injection pressure is foreseen.
Looking at the diesel engines, the main problem will be keeping the production costs under control when reducing the PM and NOx levels. Several key players in this industry have already shown that the closed loop combustion could be the answer to this challenge. By achieving a better control over the combustion system, it is possible to reduce the emissions considerably while keeping the cost in check.
Hybrid and EV technology:
As the battery cost decreases, there is a great possibility that both electric vehicle and hybrid industry will experience huge growth. Furthermore, the development of more advanced and improved batteries can lead to a diverse range of vehicles available to the motorists. Figure 7 below shows how a battery supplier can expect the battery performance to improve in the upcoming years.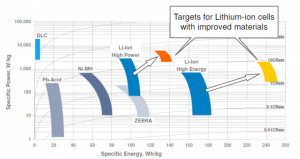 Figure 7: Performance forecast for the lithium ion battery
Source: Automotive Technology Centre Europe
However, the main challenge for this industry has remained the ability to accurately predict the market size. This has led to uncertainty and very slow development in markets such as Germany. According to a research performed a by a leading Original Equipment Manufacturer in Germany, electric vehicles could capture as much as 5 to 15 percent of the total market share by the end of 2020 (Ehinger, 2001). However, this is a very rough estimate and the actual figure could be far from this number, which could eventually result in far bigger uncertainty for the manufacturers. It should be noted that premium manufacturers such as Mercedes Benz and BMW can still invest their time and money in their EV's to reduce fleet average and at the same time make their profits by selling the regular gasoline and diesel engine cars.
The key players of the European automotive industry seem to be taking the battery development production process in their hands as well to reduce of the overall cost for the motorists. Furthermore, the development of E power trains in the region shows these companies are planning to make a serious impact on this industry to compete with more established Japanese brands such as Toyota, Nissan and Honda.
Transmission Improvement:
The potential steps and the expected technology path for transmission developments are shown in the Table 1 below:
Table 1: Transmission Improvement Potential for the Future
| | |
| --- | --- |
| Transmission Potential | Potential Steps |
| AMT | Improve Actuation |
|   | Focus on improving comfort |
| AT | Increase number of steps |
|   | Optimisation of launch element |
|   | Electrification of actuation system |
| DCT | Increase in number of steps |
|   | Extend use of dry clutch |
|   | Improve actuation |
| CVT | Improve variator ratio coverage and efficiency |
|   | Electrification of actuation system |
|   | Optimise launch element |
| ALL | Prepare for engine start-stop/developments and hybridizaton |
It is anticipated that the improved control as well as an increased ratio of coverage to number of gears will be the topic of discussion in the area of study. Some studies conduced by suppliers and manufacturers have concluded that the CO2 reduction of as much as nine percent from transmission is forecasted. Figure 8 below shows the expected market share for automatic transmission to achieve better fuel consumption levels and control the emissions.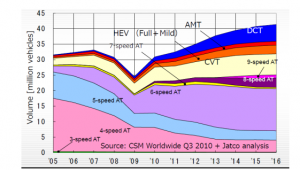 Figure 8: Market Share for automatic transmission as foreseen by major manufacturers and suppliers
Trucks and Buses:
Trucks and Buses are expected to use diesel engine, although this industry is facing similar challenges. Hybridization and electrification will be used for city usage only but the diesel engine will remain the prime power mover. The race for power has already clamed down and a reduction in power output could be seen in the upcoming years (Besouw & Huijbers, 2012). Furthermore, like passengers cars, there is continuous effort being made to put the combustion processes in place with main focus on durability and controllability of the pressure sensors.
Conclusion:
Power train development is certainly undergoing complex changes currently and there is not denying the fact that the power trains will be electrified in the future. To be able to compete with existing and established brands, there is a need to groom skilful and educated young engineers, who can combine their knowledge and skills to advance in both mechanical, electrical and control fields. The responsible authorities are also required to act energetically to provide a suitable infrastructure for the engineers to cope with the challenges ahead. A strong backing of the industry combined with improved cooperation among the regional governments can certainly improve the overall picture.
References
Besouw, B.V, and Huijbers, S., 2012. Future of Automotive Powertrains Trends and Developments in engine and transmission technology, Automotive Technology Centre, AC EMR  project. Pages 3-10
CALM Strategy Paper, 2002. Research for a Quieter Europe. EUR 20436.
Clapp, S., Dere and Company, 2005. Power Trains: Fundamentals of Service: A Service, Testing, and Maintenance Guide for Power Trains in Off-road Vehicles, Trucks, and Buses, 7, pp. 87-97
Crolla, D. and Behrooz, M., 2012. Vehicle Transmission Systems, UK, page 1-9
Vaughan, N., 2001. Integrated powertrains systems and their control, wiley, 43-48,
Cueppers, J., and Quieter, M., 2002. Road and Rails in Europe, a Vision for 2030, CALM Workshop, Brussels, 18-19.
Deere, J., 1991.  Fundamentals of Service Series/Part #F0S3007B Volume 30 of Fundamentals of service.
Ehinger, P, 2001. Noise Reduction Potentials of Passenger Cars, VDA.
Gott, P., 2009. Director, Automotive Consulting Group, IHS Global Insight Co., Beijing
Gruber, A and Fingerhut, H., 2001. Noise Reduction Potential of Commercial Vehicles. UBA Workshop, Further Noise Reduction Potential of Motorised Road Vehicles, Berlin, 17-18
Hellgren, J., 2009. Cost effective design of hybrid trains, Lambert Academic Publishing, page 1-40, Washington
Hoepke, E.: Heutige and kunftige Losungen des StraBenguterverkehrs, (Today's and Future Solutions for Road Transport, ATZ 102 (2000), 9, Sep, 2000.
Kuhn, M., 2010. Ricardo Strategic Consulting, Future Power train Technologies For China: 2010 to 2025+
Noise Innovation Programme, 2003. IPG – Road Traffic. Directorate General of Public Words and Waste Management, Delft.  Report DWW-2002-073.
R&D Technology Map, 2011. Available online at: <http://www.earpa.eu/docs/2005/furore_road_map_final.pdf> [Accessed 02 December 2013]
Strategies in Transition, 2012. Automotive Powertrain Technologies through 2016 and 2025. University of Michigan Transportation Research Institute Conference.  Marketing New Powertrain Technologies
Sanberg, U, 2001. Noise Emissions of Road Vehicles – Effect of Regulations. Final Report of I-INCE Working Party on Noise Emissions of Road Vehicles (WP-NERV).