Question 2: To what extent do formal constitutional rules affect government spending, taxation, and corruption?
When it comes to studying the influences of economic and political outcomes relative to the various underlying political institutional bodies in the community, the primary intention is to study and analyze the transformational impact of policies and related institutional legislation on the economic development or prosperity. This study specifically aims at outlining how the various forms of government and electoral rules have a direct impact on the economic dynamics. The empirical study by Persson and Tabellini (2003) emphasizes the effects of electoral rules and forms of government on fiscal policy (expenditure, taxation, deficits) and on corruption.
Using a calculated empirical strategy, the study focuses on the impact of the types of government forms and their policy formation on economic entities such as taxation, spending on development, community welfare including other arenas and the impact on corruption. The study uses a sample of 85 democracies and countries in the 1990s shedding light on the government spending and how the various electoral rules had an impact on the economic aspects surveying the public choice theory to support arguments. It also makes use of a data panel set to analyze how nations tend to change over time.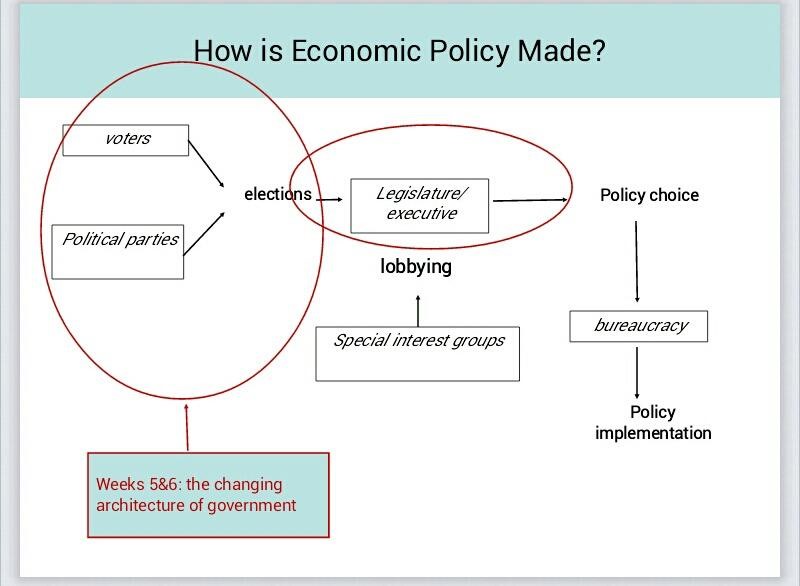 The study highlights the various voting systems with the primary being the Majority Election System and the Proportional representation system. To understand the impact of constitutional rules it's mandatory to get an insight of the forms of government and voting systems as they directly influence economic decisions.
Voting Systems
In the Parliamentary elections there are two types of voting systems.
- The Majority Election System
- The Proportional Representation System.
Each of the systems has its own advantages and weaknesses and hence the economic impact. The core elements, however, to be considered are the equality in the individual impact of each vote on the electoral consequence and the political framework stability.
Majority Election System
In this particular system, there is only one member who is elected as the member of the Parliament relative to each constituency where the voter count residing in the area and the location are considered as election system units. Generally the most apt and qualified candidate is selected to become the member parliament to represent the constituency.
Proportional Representation System
With the proportional representation system multiple members of the parliament are elected for each constituency. The process involves every political party presenting a candidates list and voters can choose a list, which technically means that they indirectly vote for a political party. Political Parties are then allotted parliamentary seats representation proportionally to the number of votes they obtain. In this particular form competing parties play a pivotal role in developing political concepts and defining situations (Bill et al. 2010).
Identification of political economies
Persson and Tabellini (2003) in their particular study have highlighted the causal effects of the various factors of constitutional rules that also tend to impact economic dynamics. The basic idea is to develop understanding of the differences in policies for each form of government and how they tend to influence government spending. This is because various political institutions will have differing policies and hence the economic outcome would vary depending on the decision-making and relative legislation. Hence it is desirable that political and economic agents or variables have transformational or induced preference over political institutes and policies clearly understanding the implications of both entities.
The study considers political parties as endogenous entities in political economies as supported by empirical theories and comparative politics. According to Charles Beards (1913) study, the constitutions and governments prime concern is to ensure economic harmony for entities holding political power.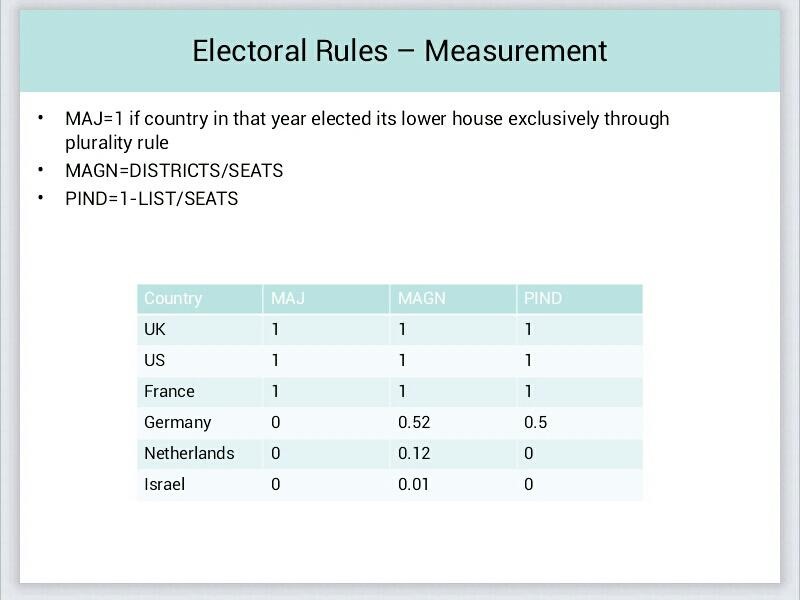 Figure 3: Electoral Rules Measurement. (Ben Lockwood, 2015)
As highlighted by the figure above, the study took into consideration aspects like:
How many candidates elected from each district? (District magnitude)
How vote shares are converted into seat shares (electoral formula): plurality rule or proportional representation.
With plurality, usually k=1: single-member district plurality or SMDP
Also, plurality possible with k>1 member districts; candidates are sequentially elected based on number of votes.
Pure PR; seat shares for parties in an electoral district are proportional to votes.
Districts tend to be large to make this work, but still "integer problems": various formulae to deal with this (e.g. D'Hondt method)
How voters cast their ballot e.g. single individuals, or for party lists (ballot structure), (Ben Lockwood, 2015).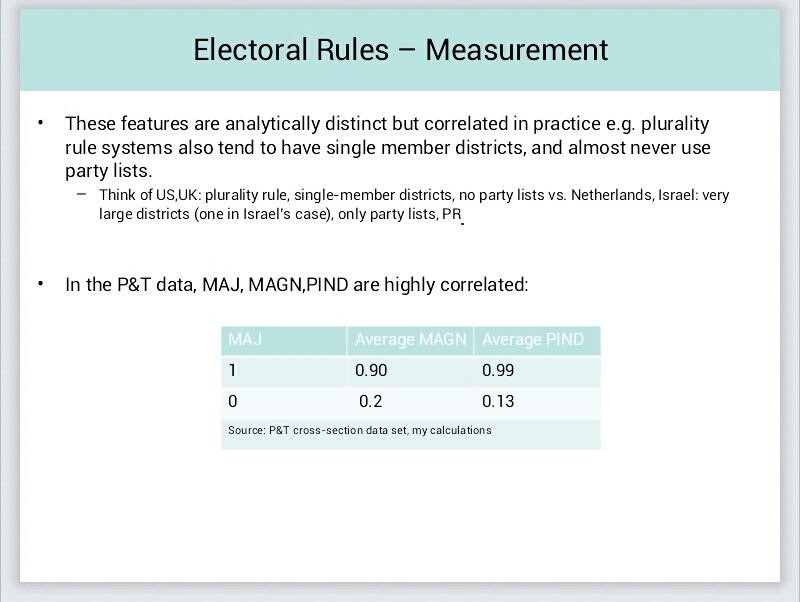 Figure 3: Electoral Rules Measurement. (Ben Lockwood, 2015)
ANALYSIS of Presson and Tabellini's Study
Based on all four strategies, Presson and Tabelleni (2003) deciphered a number of results that highlight a broader and more consistent image. The most important results are: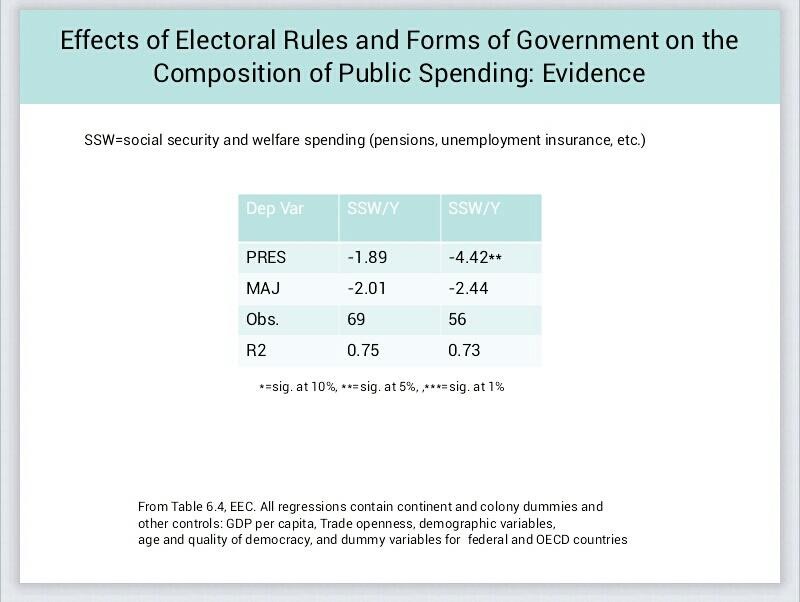 Figure 6: Effects of Electoral Rules and forms of Government on Public Spending (Ben Lockwood, 2015)
Trends show that small districts plus plurality imply spending targeted at small groups (local public goods), where large districts plus PR imply spending targeted at large groups. Empirically, the study evaluates broad spending by analyzing social security and welfare spendings. Some theoretical models like Milesi-Ferretti et al (2002) predict smaller total spending with small districts plus plurality. As per the study following are the effects on Corruption:
Corruption (specifically rent-extraction) are likely to be higher with party lists, as individual members of legislature are less directly accountable.
Also highlights the Free-rider effect which reflects that winning is based on total number of votes for party list and not for the individual member.
If lists are defined by party leaders, then factors like party loyalty and nepotism will favor the presence of a name rather than competence.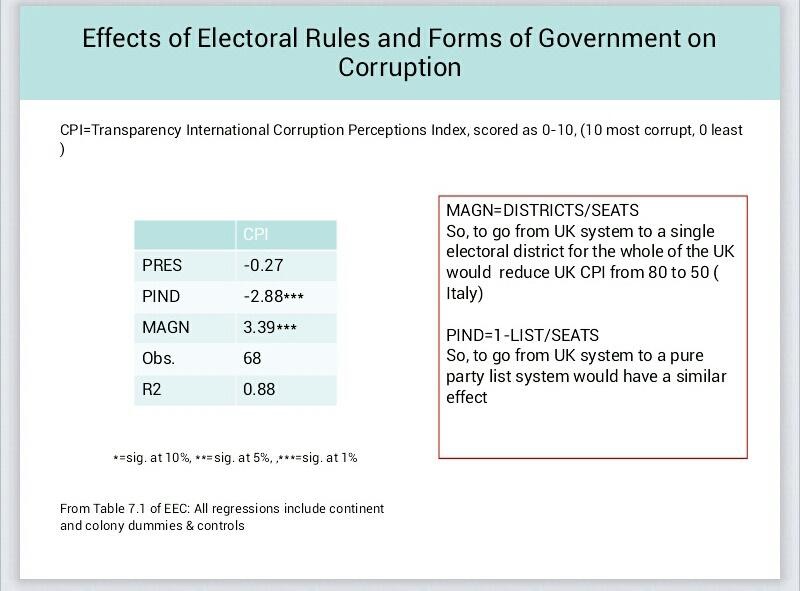 Figure 7: Effects of Electoral Rules and forms of Government on Corruption (Ben Lockwood, 2015)
Predictions
Trends reflect that separation of powers (between president and legislature) is stronger in presidential forms of government because of the greater concentration of powers in parliamentary rules as it is easier for politicians to collude at the voters' expense. When formally modelled, the prediction is that this will lead to higher overall expenditure, increased taxes and more corruption in parliamentary systems. (Bill Lockwood, 2015). Confidence requirement in parliamentary systems promotes party discipline and legislative augmentation or cohesiveness. The effect is that spending is directed towards broader programs for a majority of voters, such as social security programs. Comparatively, lack of legislative cohesion in presidential systems reflects trends like spending in the constituencies of dominant office-bearers e.g. heads of congressional spending committees in the US (An example is pork barrel spending). 
Proportional representation vs Plurality Rule: Election Rules in a Downsian Model with Probabilistic Voting
Below is an explanation of the Proportional representation vs Plurality Rule for PR vs MAJ election rules as per PT's study.
The following scenario is to be considered:
There are 2 parties.
Downsian assumes that the parties compete based on platforms. Parties must implement what they promised when in office.
There are three groups of voters i= L/M/R where each is 1/3 of the entire population.
Group 1 gets party platform payoffs as highlighted below
Group 1 has an ideological preference for party R that can be evaluated as

Preference is group bias.
A uniformly distributed individual level preference.
An aggregated shock that is uniformly distributed on [-1,1].
The figures 8 below highlights the ideological preference and the distribution;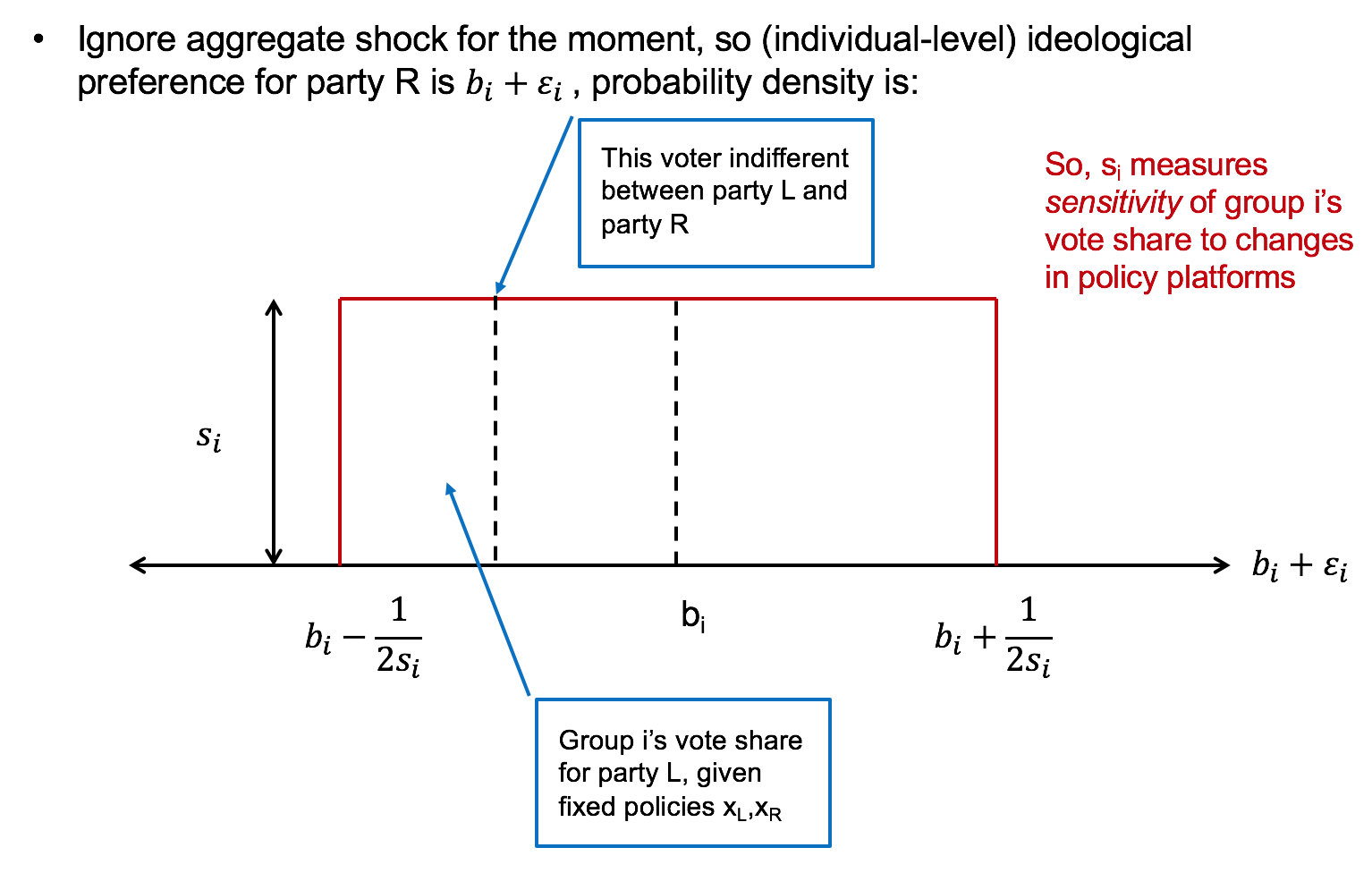 Figure 8: Ideological Preferences (Ben Lockwood, 2015)
Now considering the middle class or floating voters, it can be further characterized as;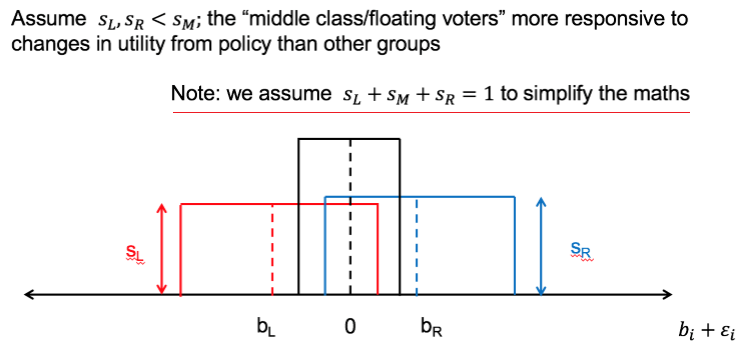 Therefore, the probability calculations can be undertaken as below;
Figure 9: Distribution of Ideological Preferences within and across groups
(Ben Lockwood, 2015)
The following aspects are hence applicable in equilibrium: