have been asked to organise a new Rock Concert/Festival on a disused airfield site using Value Management techniques. Outline what should be done giving examples as appropriate. Your answer should consider all stages of the project development and implementation. Explain briefly the benefits of using these techniques on such a project.
Value Management Techniques (VM) are systematic approaches aimed at enhancing the business efficiency and organizational performance of business enterprises. The value management concept involves the application of value management techniques to achieve the most optimal balance between needs satisfaction and use of resources. Organizations make use of the value management or value engineering techniques to eliminate waste such as cost overruns, inappropriate processes, delays, defects and overproduction. VM or value management thus can be represented as:
Value = satisfaction of needs / use of resources
The entire value management process is based on three core stages and particularly aims at identifying the most feasible solution or option to a problem that involves minimum waste and high performance. Hence in this scenario, the different stages of the value management can be used to find the most appropriate solution to organizing this festival.
When applied to the case of the managing the Rock Concert/Festival, the VM has been categorized to the following three stages;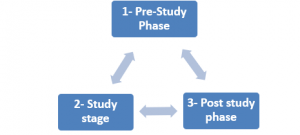 Stage 1- Pre-Study Phase
This is one of the most important phases of Function Analysis, and this is the first stage where the process of VM are initiated. In this particular stage the group or project team will analyze the future project or endeavor ensuring that all related stakeholders are on board and harboring a mutual understanding of the need to undertake value engineering process. For this rock concert the pre-study phase would require a basic understanding of the objectives of the festival, stakeholder needs while ensuring expertise and coordinated collaboration of all members such as the airfield site management, sponsor, performers, contractors, suppliers and organizers. Under this phase of the VM, the particular objectives for the festivals are outlined as below;
Organize a great rock festival on an airfield site.
Provide a safe and entertaining atmosphere to the participants including refreshments.
Ensure site reusability for future festivals.
Financial and Airfield Management Approval.
Performance management for future contracting.
Logistics and musical equipment management.
Once the key objectives are clear, the most important derivative is then to ensure that there are no conflicts between parties or stakeholders before moving on to the next stage, and that all the stages can be successfully completed by the assigned teams 
Stage 2- Study stage
The second stage or study stage of the VM process involves a comprehensive study of the project objectives through a series of workshops and group studies aimed at further refining objectives, weighing them according to priorities, brainstorming ideas to evaluate the most feasible option, identifying critical issues and developing the most preferred option to create the most valuable solution. The group study entails information gathering, functional analysis and development of the proposed solution to be implemented. In this scenario, functional analysis would further re-establish objectives based on weights or priorities eliminating those that are not adding to the value.
The first objective can be eliminated as it is already being addressed by further defined attributes. Further brainstorming leads to a new core objective related to audience turnout. The refined objectives ranked out of 5 according to priority typically represented through a functional would then be:
Provide a safe and entertaining atmosphere to the participants including refreshments-5
Ensure site reusability for future festivals-4
Financial and Airfield Management Approval-2
Performers management for future contracting-1
Logistics and musical equipment management-3
Refining marketing strategy to attract audience-4
Reduce the cost of the planned activities through optimized planning and management practices
Once the core objectives have been revised, the proposed solution or option should be agreed upon by all group members. Then further evaluation on pros, cons and risks associated with the proposed option should be highlighted to further develop it in order to decrease costs, risks and eliminate waste. Further development of the above objectives would include considerations for backup performers, airfield site management, timely logistics and concert arrangements, marketing plan refinement and timely financial and airfield management approvals through use of SMART methodology and identification of value drivers. Time limits and specific dates including procedural flows should be further agreed and defined for each objective by the group.
Value drivers would be:
Site Reusability
Profitability
Reduced costs
Safety
Organizational growth
Stage 3- Post study phase
This stage entails the review of bench marked targets and the solution to be implemented. The findings and decisions made by the group are recorded. Any further refinements in terms of issue identifications or risks are analyzed and the proposed solution is finalized for implementation. The above solution for the rock concert can hence be implemented. The complete process VM can also be successful if it is executed precisely as per the learning/outcome of the process, hence it vital for the festival stakeholders that all the related logistics are management in accordance with the final plan
Benefits
These techniques provide organizations with a platform to reduce costs (see Figure 1), make efficient use of resources through a streamlined value engineering approach that facilitates the development of feasible solutions that address potential threats and exploit inherent opportunities and benefits. The following chart / graph present the financial benefits of the value management technique for this concert / festivals;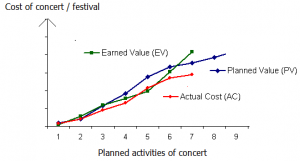 Figure 3; Value Management Technique Application (source: author)
 Q4 Continuous Improvement to business processes may be undertaken using the principles of Kaizen (as, for example, outlined in Spear's paper Learning to Lead at Toyota) or the logical decision making process (such as FADER as adopted in a TQM Improvement Cycle investigation). Outline, compare and contrast these very different approaches giving examples as appropriate.
 The construction Industry's key elements revolve around the Technical aspects, specific roles and responsibilities for the project teams and process management. The need for continuous improvement stems from the application of key techniques and concepts like the systems thinking approach that facilitates the identification of key change drivers that direct continuous improvement initiatives (Demetrius, 1996). The construction industry is looking for techniques that can address various inefficiencies in business processes and drive improvements in areas like technical aspects related to tendering, statuary, compliance, productivity, procedural flows and informed decision making.
 The two basic techniques used by organizations to implement continuous improvements include Kaizen principles and FADER, the logical decision making process. Kaizen is a Japanese management technique adopted by organizations to refine business processes that is primarily based on the belief that there should be some form of improvement each day in any particular part of the organization. The Japanese perspective of management is focused on two key elements or management functions being maintenance and improvements. Thus, Kaizen technique focuses on both the aspects providing an effective substitute for Total quality Management or TQM. Organizations require the use of efficient models for productive decision making when implementing business process re-engineering to introduce improvements in the current business processing. In the construction industry, continuous improvement techniques like Kaizen focus on refining areas like the client's particular input, contracting system optimization, project performance feedback system, introduction of new systems for learning from similar industries and business process improvement to increase productivity and reduce costs.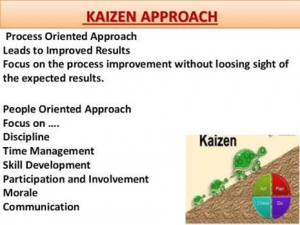 Figure 4: Kaizen Technique (processed/extracted by the author)
The key drivers of change that facilitate continuous improvement include customer focus, committed leadership, integrated business processes and teams, people focus and commitment to established objectives or agenda. The case study in Spears Paper, Learning to lead at Toyota, specifically highlights the use of Kaizen principles in enhancing the efficiency of the Toyota Production System. Typical techniques like Active Observation of processes on a regular basis, frequent experimentation and managers functioning as coaches have led to continuous improvements in their business operations (Harvard Business Review, 2004). Kaizen thus focuses on making small yet effective improvements to the operations throughout to ensure continuous refinement.
Business process reengineering or process optimization requires analysis of existing processes in an organization and an informed decision making model to introduce productive results. The concept of Total Quality management ensures enhanced customer satisfaction and productivity by focusing on people. The logical decision making process or FADER as used under the TQM continuous improvement cycle is a high level continuous improvement concept widely used by organisations to refine business processes and solve complex problems. The logical decision making process focuses on key aspects like:
Problem Identification and Analysis
Proposing viable alternative solutions
Assessment and Waste Elimination
Selection and Verification of solution
FADER methodology is used to facilitate the decision making process by applying the following principles:
Focus - What is the underlying problem/limitation?
Analyze - What is the cause or reason of the problem?
Develop - How to clear the problem or address the solution?
Evaluate - What is the implementation plan for the solution?
Review - Did the solution deliver the desired results?
The technique allows organisations to develop and refine their processes through a systematic approach that is organized and flexible. Organizations can use the approach to identify potential limitations in their business processes and identify productive solutions hence facilitating continuous improvement.
Although,  the logical decision making process and FADER techniques are effective in solving complex problems following a logical step by step approach making use of tools at each phase of the procedure and relatively new thinking or planning to address the five questions highlighted above often requiring transformational or transition related change as a result, the Kaizen technique however, projects the importance of principles application rather than tools to effectively bring minor improvements on a continual basis to the business operations leading to developmental changes within existing cultures. Organizations that have made use of the Kaizen principle have experienced success in terms of quality conformance and management.
Q5 , the management of construction projects is about managing project information flow" (Winch (2002). Discuss the role of communication, in enabling project success. Students will find it helpful to discuss both the organisational structures required and the skills that the project manager needs in order to achieve successful communication between the project parties. Students will also find it helpful to illustrate the points made with reference to case studies and/or their own experience.
 The essence to Successful Project delivery is marked by lucid and clear Communications channels that facilitate efficient project execution. Clear communication lines in a project environment will enable productive human interaction and thriving work relationships. Communication in the business environment is critical to ensure successful day-to-day operations and activities. It has been proven through various researches and case studies relative to business enterprises that projects that are delivered successfully, owe it primarily to well-established and clearly defined communication lines throughout the project life-cycle.
Organization Structure and the Essence of Stakeholder Mapping
In business organizations, effective communications across various stakeholders is dependent on various factors such as organizational structures, job roles, reporting lines and procedural structures.  A well-defined organizational structure that clearly depicts authority, decision-making power and reporting channels will provide for an effective communication platform for all for project stakeholders. Management of project information thus play a pivotal role in the success of the project flow and stakeholder mapping. For instance, in large scale projects, especially those in the construction engineering domain, it is vital that all interaction between relevant project stakeholders and teams be planned meticulously in order to facilitate seamless information exchange and project related data transfer, which is accomplished through stakeholder mapping. Organizational structures, culture and structuring/mapping hence determines the quality and efficiency of project information thus leading to enhanced organisational performance.
There are various organization structures like traditional hierarchies, project based structuring and matrix based organizations. Typically, organizations in the construction industry tend to make use of the most appropriate structuring and stakeholder mapping that is synchronized with their business processes and strategic plans of the project. The focus is however on implementation of an optimized structure that allows successful interaction between project team members and all stakeholders. An organizational hierarchy that has clearly laid out roles and reporting lines for the project team is vital to project success. The matrix based organizational structure is more flexible in this regards as it involves a balanced fusion of both resources from generalized functions and core technical project departments with responsibilities clearly laid out enabling better communication lines as each resource is typically reporting to two managers.
Leadership role such as that projected by the Project Manager is highly significant in facilitating successful project interaction between team members to minimize the risk of project failure and issues like cost and schedule overruns, customer dissatisfaction and low team productivity. The project manager should ensure clear communications through defining a well-planned communications strategy for the project including the stakeholder management plan. He should adopt an adaptive leadership style reflecting strong negotiation skills, influencing and motivational abilities for project stakeholders to ensure effective two-way communications between the customer and team members. He should clearly define the what, when and how of each communication element for the project including how it is to be planned and executed. Lastly, the leadership role should enable the facilitation of an organizational culture that allows flexible and interactive project communications.
Organisations that do not consider the significance of hierarchical structures, cultures and leadership roles in successful project communications often face project risks and /or failures. This is evident by the case study such as: The design and construction of the New Scottish Parliament in Edinburgh, 1997-2004 (Andrew Dainty, 2006), that analyzes the distinctive elements in the failure of this high profile large scale public sector project. As per the Fraser Report, (Fraser, 2004) the primary issues for this project underperforming were poor communication lines relative to roles and responsibilities, procurement channels, client's requirements, gate-keeping and missing or incomplete information. In retrospect of the lessons learned from this construction project case study, and the other literature reviewed, it has been observed that it is highly necessary to devise a productive communication strategy keeping in consideration the above discussed elements to ensure project success.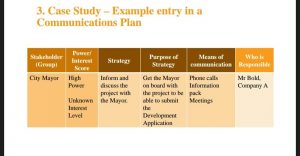 Figure 5: Communications Plan (extracted/processed by the author)