Company Background
The John Lewis Partnership (JLP) is a leading business of UK high street retailers / departmental stores chains which run on a visionary and thriving corporate values and operations. The satisfaction of company employees, termed as partners of the business, is the ultimate goal of the business. JLP has 46 John Lewis Shops with around 89,000 permanent staff or partners. Apart from JLP stores, the group owned 345 Waitrose supermarkets; a manufacturing plant, a catalogue business and a sustainable farming centre (Harrington 2013). In 2014, the annual sales of the business have reached the milestone of £10bn. The differential feature of the business is the sharing of profits with the permanent employees. The main business of the company is in three sectors of home accessories, fashion products, and Consumer Electronics. The format of the business is in the form of small format shops and home shops for these categories. The assorted lines of products offered in UK stores are more than 20,000 units available in manual and online shops (JLP website n.d.).
Organizational structure
The business model of JLP is based on democratic organization in which employees share both profits and responsibilities (Cooke 2014). The divisional structure of the company is operating around the core of John Lewis Partnership governance boards that work on high levels of standards and competitive policies. Divisional Management Board (DMB) is responsible for the routine activities of the stores and follows the directions of chairman and Divisional Council. Also, Branch Forum works on stores levels with executives selected from the partners of JLP. The organizational structure of the sustainability division of JLP can be shown as below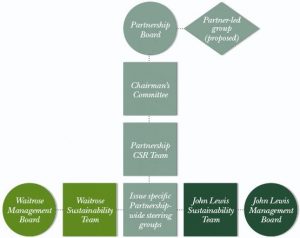 Figure 1: Organizational Structure of JLP Source: JLP website
Critical analysis of the sustainable supply chain and logistics operations
Products of JLP
At JLP, three different lines of product categories sold in format and home shops are home, fashion, and electronics items for consumers markets of UK. The online sales of these goods started in 2009 with the launch of "Click & Collect" service, and since the stores chain is considered as one of the leading chains in UK.  The services are famous for its omni-channel operation that customers can order and then collect the order from any of the convenient JLP store or Waitrose supermarkets (khan et al 2008). Though, this convenience of products choice and collection increased the sales of online stores but has created the challenges of managing separate distribution cents simultaneously for both physical and online retail channels (Hall 2013). Therefore, order fulfillment process as per customer choice became difficult for the company due to involvement of multiple channels and destinations.
SCM performance imperatives
Hall (2013) asserted that JLP has invested heavily in ERP solution, distribution networks, and compete overhauling of order management system (OMS) to support the front and back end supply chain activities and to enhance he multichannel expertise.  The new OMS is meant to upgrade the company infrastructure the involved business operations. This OMS include in-store orders link with web orders and also with the EPOs terminals to improve the goods return handling and multiple transactions of currency in global sales (Pilkington and Meredith 2009). According to Burton (2013), a unified stock management system supports the order tracking and delivery procedures to in-store and online sales. Another important element in supply management is the operation of click and collect service. Through this enhanced OMS, it is possible for the customers to book their orders till 7pm and then collect it by 2 pm on the next day.
The management information systems (MIS) also played an important role in sustainable SCM at JLP and support the complete transactions systems at the company (Kremic et al 2006). The activities like stock checking, reporting, and retailing are performed in branches through a consolidated MIS that support managers to decide about the shop locations and categorization of products in specific stores (Caldwell, 2009).  The highly developed management systems also allows the company to attain real-time information on various parameters inducing inventory updates, budget utilizations repots, sales update, manufacturing data as well as human resource management. Implications of such computer aided systems helps the practitioners associated with the company to manage their scope of works in shorter time intervals and with more precision.   Hence, these systems are important in managing SCM activities at JLP to decrease expenditures on monitoring and replacing stocks and the competitive price differences with competitors.
Evaluation of Sustainable SCM at JLP
Sustainable sourcing
Sustainable sourcing practices determined the standards of selection of products and raw materials from trusted suppliers globally. According to Lu et al (2011), selection of sustainable sources is important to establish a socially responsible supply chain activity.  The sustainable sourcing has been much emphasized in the recent years primarily due to the recent focus of the global communities to sustain the environment through every possible methodology.
The main issues in establishing a sustainable supply chain at JLP is globalization of procurement activities, changing environmental conditions and global warming, and availability of quality natural resources in cost effective mode of supply can create major risks to SCM. The company put efforts to increase the traceability of their procured products to ensure their quality and sustainable features are incorporated in their products (JLP sustainability report 2014).
The major issues relate to sustainable sourcing at JLP are assurance of employees rights, avoidance of deforestation activities especially rain forests of Amazon and in equatorial climate, sustainable fishing and agriculture, and purchase of British manufactured goods are some means through which the company can sustain its image a CSR oriented organization, use of sustainable manufacturing sources in their products. As Tang, (2006) asserted that the integrity and quality of the supply chain activities help the company to establish a sustainable company image. 
Some important sustainable sourcing activities at JLP are outlined in the table below:
Table 1; sustainable sourcing activities
Products/ service

Sustainable sourcing

Impact on SCM at JLP

 

 

 

 

Raw materials

Fishery

Responsible sourcing of fish and shellfish at Waitrose

·       Regular audits to ensure supply of allowed types of fishes only (400 audits in 2014) (JLP 2014).

·       Third party certification is used in nearly 78% of Waitrose products.

·       'Best fish counter' award for Waitrose in 2014.

 

 

 

Agriculture

Sustainable sourcing of soya, cotton,  and palm oil, import of RTRS Certified soya and Pro Terra Certified soya 

Complete sustainable varieties of Soya and corn will be achieved till the end of 2015/16, 'Soya Scorecard' commendation by WWF in 2014.

Waitrose use 100% CSPO in its stores.

JLP joined Better Cotton Initiative (BCI) program to support better living conditions for cotton growers in developing countries like Egypt, India, and other Asian and African countries.

Membership of

Deforestation and loss of habitat

 

British Retail Consortium (BRC) and Timber Working Group member to assure ethical trading and to avoid illegal deforestation activities in 2014.
Ethical Trading
Ethical trading through strong and long term relationships with suppliers has supported JLP to have continual enhancements in sustainable SCM practices. In 2011, company has joined Ethical Trading Initiative (ETI) to improve the international workforce operating conditions through alliances with global suppliers, unions, and NGOs. The main purpose of ETI is to focus on global workers to provide satisfactory and healthy conditions to grow or make the products.  For instance in year 2014, Waitrose has taken an initiative with Association of labour providers (ALP), GLA, and Charity Migrant NGO to recognize exploitation in fisheries and agriculture. This initiative involves the engagement of 1,000 plus farms, labour and food producers that contain more than 100K workers globally.
Risk management and uncertainties in SCM
According to Goh et al (2007), the sustainable supply chains face risk management issues that need a holistic approach to develop the expertise to minimize risks to al functional areas of the enterprise. Also, Peck (2006) declared that the risk management in supply change has three significant elements of prevention of disruptions, control of non preventable events, and mitigation of the occurred risky events in the company.
Some of the important supply chain risks facing by JLP and stated in annual sustainability report (2104) are discussed below:
Long term relationship with suppliers
In view of the large business size of JLP, controlling thousands of global suppliers and monitoring their activities is a cause of risk to the company (Wang & Huang 2010). The uncertainty in global working environment, climatic change, and law and order situations can disturb the suppliers' delivery and order management efficiency. Therefore, incorporating suppliers in every long term change in the company is very important. The materialization process at JLP is an example of involving all stakeholders of the company including suppliers (Annual report 2014).
Price Competition Aggressiveness
The profit margin and profitability is greatly affected by the aggressive competition of price in UK retailer market. Waitrose customers' survey in 2014 showed a more emphasis on value for money rather than on store brand loyalty (Cooke 2014). Also, the government taxations like VAT, high unemployment, and spending limitation of customers limit the price margin for suppliers therefore a risk of tradeoff on quality is generated (Tapiero 2007).
Strain of Operating model
The operations of the company are highly dependent on changes in customer preferences, online market challenges, which proposes a considerable risk and need of updated IT infrastructure put pressure on JLP performance and force the partners to work in challenging conditions. The operational potential of the firm also get disturbed due to inability to fulfill customers' demands.
Mitigation and management of Supply Chain Risks
In order to manage above discussed risks, JLP has initiated important mitigation tasks as follows:
Huge investment in enhancement of IT infrastructure and supply chain capabilities through adaptation of omnichannel distribution facilities.
Considered partners as a central point of all major developments in sustainable SCM.
Continual introduction of new products and high standards of quality governed by the boards established at JLP.
Allocation lucrative sales and management practices to fulfil customers' requirements at their own convenience through advanced MIS and OMS facilities.
The operating procedures are revised and upgraded to increase the efficiency of SCM. The capabilities of project management are developed and board are changed to monitor the supply chain effectively.
Conclusion
In conclusion, John Lewis partnership is found to have a competent and advanced sustainable supply chain operation but have faced risks of suppliers, customer handling, and operation management from time to time. A part from heavy investment in infrastructure and facilities development, company needs a balanced approach to achieve sustainable and socially responsible supply chain without compromising on profit margins. The proper fulfillment of committed standards and sustainable resourcing, farming, and procurement is important along with the transparent reporting of these actions.
References
Burton,G (2013) John Lewis passes £1bn web sales as it implements new web platform. Computing. [Online] 23 April. Available from:http://www.computing.co.uk/ctg/news/2263491/john-lewis-passes-gbp1bn-web-sales-as-it-implements-new-web-platform.[Accessed: 25th   November 2015].
Caldwell, T (2009)John Lewis IT head ditched critical data project to fight recession. CIO. [Online] 12th October. Available from http://www.cio.co.uk/insight/change-management/john-lewis-it-head-ditched-critical-data-project-to-fight-recession/. [Accessed: 21st November 2015].
Cisco (2012). Leading U.K. Retailer, John Lewis, Changes the Face of Retail Operations Through Innovative Use of Video-Based Technology in Shops. [pdf] Available from:http://www.cisco.com/web/about/ac79/docs/retail/John-Lewis-at-home.pdf. [Accessed: 25th   November 2015].
Cooke, J., (2014),  A supply chain redesign for omnichannel success, Supply Chain | From the Quarter 2 2014 issue , accessed on 25th   November 2015
Goh, M., Lim, J.Y.S., Meng, F., 2007. A stochastic model for risk management in global supply chain networks. EuropeanSodhi, M.S., Son, B., Tang, C.S., 2012. Researchers' perspectives on supply chain risk management. Production and Operations Management 21 (1), 1-13.
Hall, K (2013). Online success wedded to in-store IT, says John Lewis. Computer weekly news.[Online] 30th January. Available from:http://www.computerweekly.com/news/2240177215/Online-success-wedded-to-in-store-IT-says-John-Lewis. [Accessed: 25th   November 2015]
Harrington, J (2013). John Lewis in shock decision to cull management. Proactive investors. [Online]. 14th February. Available from: http://www.proactiveinvestors.co.uk/companies/news/53693/john-lewis-in-shock-decision-to-cull-management-53693.html [Accessed: 25th   November 2015].
John Lewis Partnership (n.d.). John Lewis. [Online]. Available from:http://www.johnlewispartnership.co.uk/about/john-lewis.html. [Accessed: 25th   November 2015].
John Lewis Partnership (n.d.). Management Bodies [Online]. Available from:http://www.johnlewispartnership.co.uk/about/the-partnership/management-bodies.html. [Accessed: 20th November 2013].
Kremic, T., Tukel, O.I., Rom, W.O., 2006. Outsourcing decision support: a survey of benefits, risks, and decision factors. Supply Chain Management: An International Journal 11 (6), 467–482.
Khan, O., Christopher, M., Burnes, B., 2008. The impact of product design on supply chain risk: a case study. International Journal of Physical Distribution and Logistics Management 38 (5), 412-432.
Lu, M., Huang, S., Shen, Z.M., 2011. Product substitution and dual sourcing under random supply failures. Transportation Research Part B 45, 1251–1265.
Pilkington, A., Meredith, J., 2009. The evolution of the intellectual structure of operations management--1980-2006: A citation/co-citation analysis. Journal of Operations Management 27, 185-202.
Peck, H., 2006. Reconciling supply chain vulnerability, risk and supply chain management. International Journal of Logistics: Research and Application, Vol. 9, No. (2), June 2006, 127-142.
Tapiero, C.S., 2007. Consumers risk and quality control in a collaborative supply chain. European Journal of Operational Research 182, 683–694
Tang, C.S., 2006. Perspectives in supply chain risk management. International Journal of Production Economics 103, 451–488.
Wang, X.Y., Huang, X.B., 2010. Supply chain bullwhip effect simulation under different inventory strategy. Logistics and Supply Chain Research in China, 27-34.